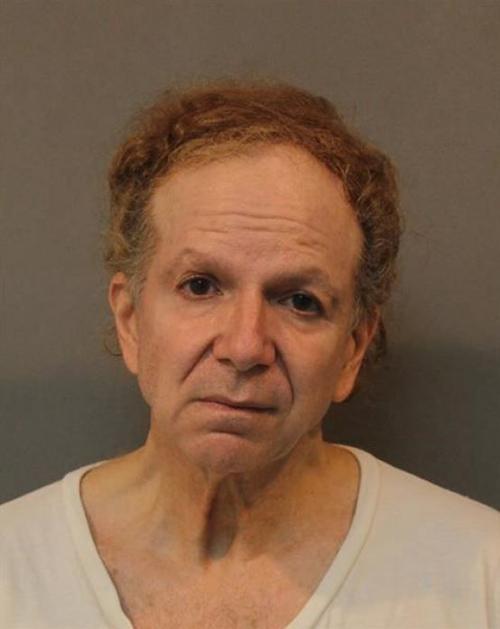 CROWN POINT — A Munster man was in custody Monday on charges alleging he sexually assaulted an 89-year-old relative, who has dementia, court records state.
Bruce Michael Abrahamson, 66, also is accused of over-medicating the victim and falsely claiming to be a doctor when her caregivers questioned his behavior.
Abrahamson has not yet entered a plea to felony charges of rape, neglect of a dependent and practicing medicine without a license.
The rape charge alleges Abrahamson engaged in sexual conduct with the woman, who was so mentally deficient she could not give consent.
He was being held at the Lake County Jail on a bond of $80,000 surety or $8,000 cash Monday, Lake Criminal Court records showed.
Caregivers told police they witnessed Abrahamson sexually assault the woman multiple times between March 24 and June 1 while he changed her diaper.
Abrahamson is accused of telling the caregivers he was a doctor and had a medical reason for his behavior, which he described as an "exam." Medical professionals determined there was no medical reason for Abrahamson's alleged actions, court records state.
Caregivers also told police they saw Abramhamson give the woman pain medication, sometimes from a "candy bag," multiple times a day, even when she was not in pain, those records allege.
They saw Abrahamson ingest medication from the same package, sometimes by crushing it up and snorting it, court records allege.
Caregivers noticed the medication made the woman drowsy and further distorted her mental clarity, according to court documents.
Caregivers also reported they suspected Abrahamson was sharing a bed with the woman because he often would be locked in the bedroom when they arrived, court records state.
Medical personnel advised Abrahamson to take the woman for a professional examination after noticing unusual discharge, but he refused to have her examined and said it wasn't necessary, court records state.
Caregivers also noticed Abrahamson giving the woman "long-winded kisses on the mouth," according to documents. They thought the woman was attempting to tell them she was scared of Abrahamson by squeezing their hands when he approached as they tended to her, court records state.
Police began investigating in March after a social worker at a Munster hospital reported she suspected the woman was being abused and neglected by Abrahamson, court records state. The woman had been treated at the hospital after arriving with urine-soiled clothing and bruising on her arms and legs.
In May, caregivers stopped Abrahamson from changing his mother's diaper in front of other customers in a dining room of a Merrillville restaurant, court records state.
Abrahamson allegedly told the caregivers he had gotten permission to change his mother at the dining table, but they checked with managers and learned no such permission had been given, according to court documents.
Abrahamson told a caregiver he does not have power of attorney for the woman, court records state.
Investigators determined Abrahamson obtained a medical degree in Juarez, Mexico, but was denied medical licensing in Illinois in the 1980s and was determined to be ineligible for medical licensing in Indiana in 1982, court records state.