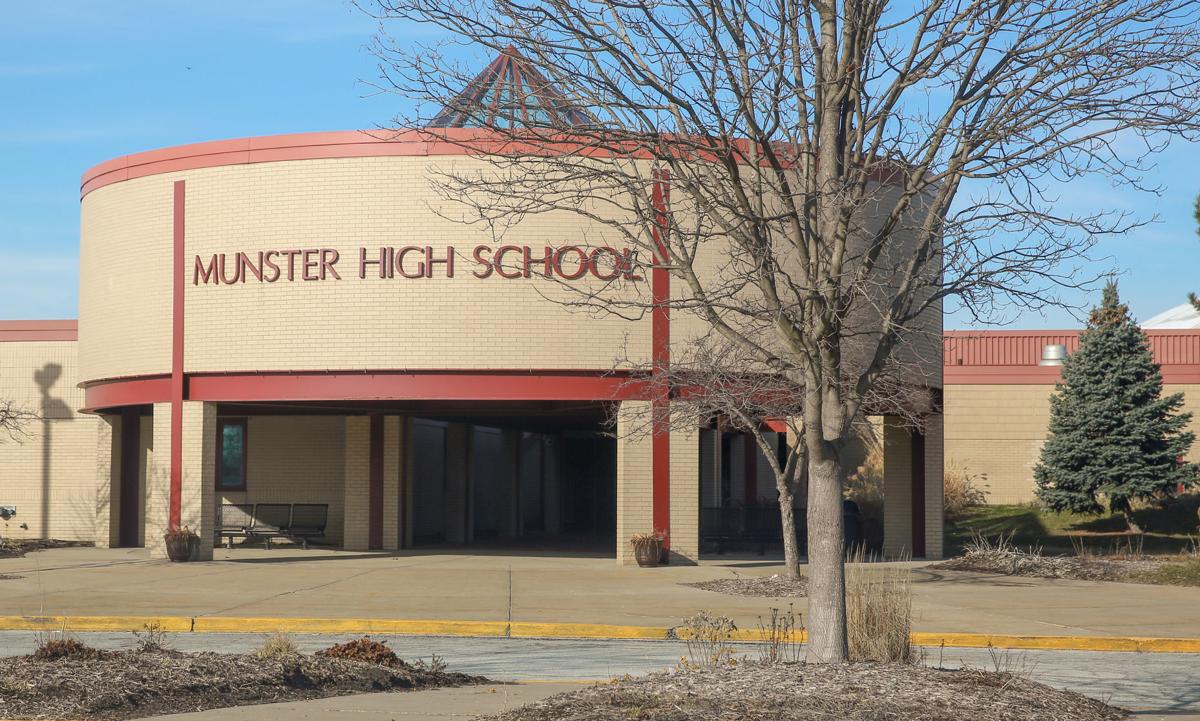 MUNSTER — A student at Munster High School was taken into custody early Monday for making threats against the school in a social media post, police said.
The post contained a picture of a gun with text that read, "Don't go to the school tomorrow," police said. The teen faces a potential intimidation charge, pending approval from the Lake County prosecutor's office.
"The Munster Police Department would like to thank the parents and the children in our community for helping our department quickly resolve this situation to keep our children safe," police said.
School officials were notified by Munster police of the threat after the student had been taken into custody, said Angela Jones, an attorney for the Board of Trustees for the School Town of Munster.
Additional police from the Munster Police Department were on hand during the school day Monday, Jones said, though classes proceeded as usual.
Jones said it's too early to say whether the district will bring its own disciplinary actions against the student.
"Anything that happens of this nature can and should and will be taken very seriously," Jones said.
The attorney said parents and staff were notified of the situation via an all-call and emails. She said the district is now cooperating with the police department and prosecutor's office.
Jones encouraged the Munster community to reach out directly to the Munster Police Department in the future with any fears of potential school threats. Students and parents can also report concerns through the school's "Stop It" smartphone app, Jones said.
"It's very upsetting," Jones said. "We're very thankful someone took this seriously enough to report it. We encourage that behavior. It might be questionable behavior — if you see something, say something."
Staff writer Carley Lanich contributed to this report.