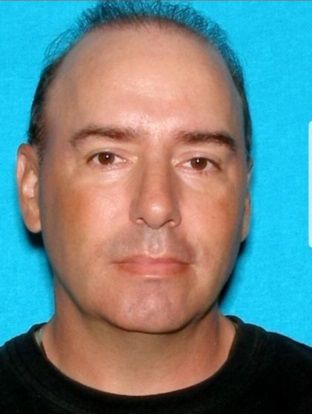 CROWN POINT — A man charged with murdering his father last fall was ordered released from jail on his own recognizance Tuesday because the state was nearing its deadline to keep him in custody while awaiting trial.
Michael Yakubec, 50, was charged with murder in connection with his 80-year-old father John Yakubec's death Nov. 8 from blunt force trauma to the head.
John Yakubec was taken to a hospital from the Hobart home he shared with Michael Yakubec after suffering a large laceration to the left side of his head, a large laceration on the back of his head, swelling to his right eye and bruising and lacerations to his right arm and fingers.
Michael Yakubec told police his father had fallen and gave inconsistent statements about his whereabouts that day, Lake Criminal Court records say.
Police found blood in the main floor bathroom and two freshly washed shirts in the basement washing machine that were still wet. Blood spatter in the bathroom was not consistent with a fall, police said.
Police also recovered two rifles from Michael Yakubec's closet and warned he should be considered "armed and dangerous" before his arrest two days after his father's homicide. 
Lake County Deputy Prosecutor Christopher Bruno asked Tuesday to continue Michael Yakubec's trial, which had been set for July 8.
Defense attorney Michael Lambert asked that Michael Yakubec be released because the state was nearing its deadline under Indiana Criminal Rule 4 to keep him in custody.
Indiana Criminal Rule 4 requires the state to bring a defendant to trial within six months while holding him in custody, except when delays are caused by the defendant or a congested court calendar. Michael Yakubec was charged in November.
Bruno did not object to Michael Yakubec's release, records show.
Judge Samuel Cappas granted Lambert's request and scheduled Michael Yakubec's trial to begin Nov. 4. A pretrial hearing is set for Aug. 29.
Lambert confirmed the new trial date.
"We're eagerly awaiting our day in court," he said.
There were no conditions for Michael Yakubec's release, said Bradley Carter, a spokesman for the Lake County prosecutor's office.
"The time limit has not come up, but it is coming near and the state is proceeding with the case," he said.
Laura Kline, Michael Yakubec's cousin, said her family is concerned about his release from jail and fears he could be a risk to public safety.
"I don't know what his mental status is," she said. "And that's where my concern is."
If Michael Yakubec could become upset enough to kill his own father, he may seek out other family members to harm, she said.
"I don't understand how they can release someone that's suspected of murder," she said.
Murder defendants typically aren't afforded bail. In some cases, judges grant bail after a hearing where the evidence is determined to not be strong. 
Kline, who lives out of state, said the prosecutor's office advised her that family members still living in the area could seek protective orders through the court. 
"In all reality, a protective order doesn't protect you," she said.
It all depends on whether police can arrive fast enough to prevent harm, she said.