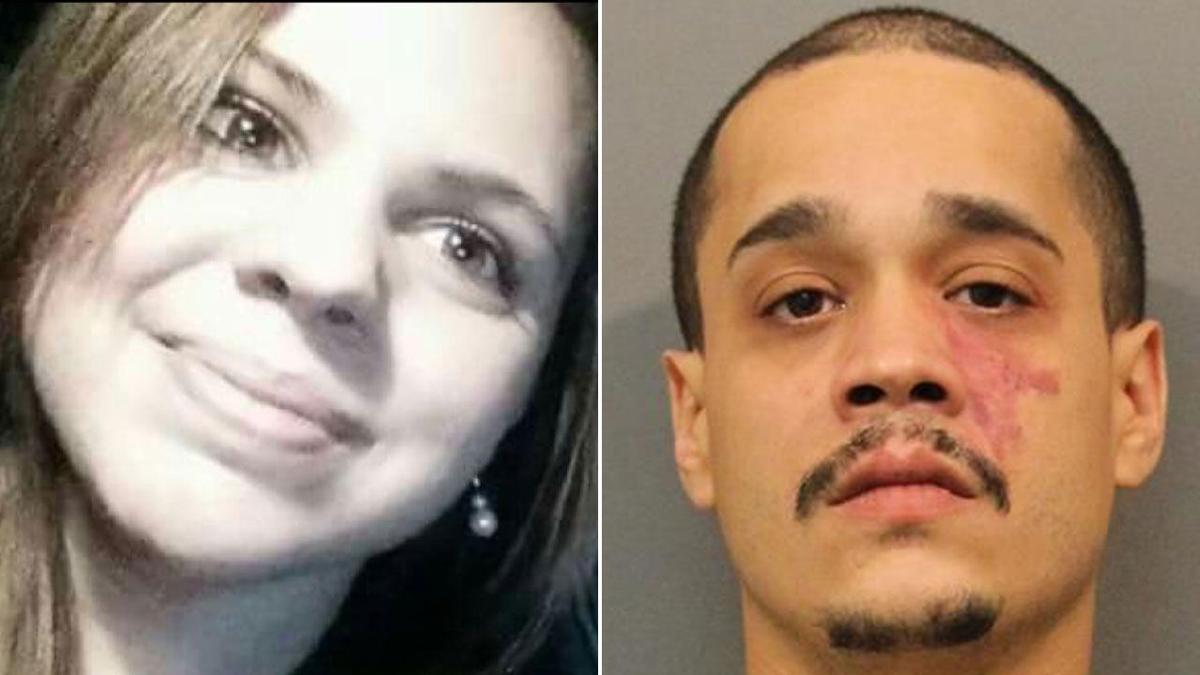 CROWN POINT — In the murder trial of Jovanni Torres on Wednesday, jurors saw police body camera footage of Torres saying his girlfriend, Aimee Giro, was not inside his Lake Station home days after she went missing.
When Lake Station police searched the residence hours later, according to testimony, the smell of human decomposition was so strong it caused police officers to don air masks. There they eventually found Giro dead on the couple's bedroom floor.
"Aimee isn't here — she left," Torres tells Lake Station police Sgt. James Lamprecht in body camera footage filmed Oct. 5, 2016, outside the home. "She does it all the time. When I take Adderall, she gets p------."
Police were dispatched about 1 p.m. that day to the home on the 2700 block of New Hampshire Street.
Juan Giro, the victim's father, told police he noticed a rotting odor and flies in the windows at Torres' home when he went there looking for his daughter, a 26-year-old waitress who went missing Oct. 1 after a friend dropped her off at her boyfriend's home.
In the body camera footage footage, Torres, 32, told officers he had not seen Giro in two days.
Torres declined to provide police permission to enter his home, so officers obtained a search warrant.
Due to the smell of decomposition, some officers donned air masks borrowed from the Lake Station Fire Department.
The search of the home ended after Giro's body was found in the home's bedroom. She appeared to have two gunshot wounds to the lower back, Lamprecht said, and a shell casing was located on the floor near the body.
Indiana State Police Sgt. Gerald Michalak performed the crime scene investigation. He testified Wednesday he believed Giro was dead for three to five days before her body was found.
Crime scene photos showed Giro's head rested face down in a partially destroyed blue storage container, which contained her clothing and cellphone.
A loaded .45 caliber pistol was discovered by crime scene investigators wrapped in a bath robe, which was wedged against the home's front door, Michalak testified. He also found a 9 mm handgun and a .380 caliber handgun in a fireproof box in the bedroom closet.
Lake Station police Capt. Brian Williams said he searched the home again Nov. 3, 2016.
Detectives heard from witnesses the couple had fought a few weeks before Giro's death after the girlfriend caught Torres looking at child pornography. Williams said he seized six cellphones, as well as numerous CDs and DVDs, but none of the devices contained child pornography.
He testified it appeared someone had cleaned the home in the month after the discovery of Giro's body.
Recent arrests booked into Lake County Jail