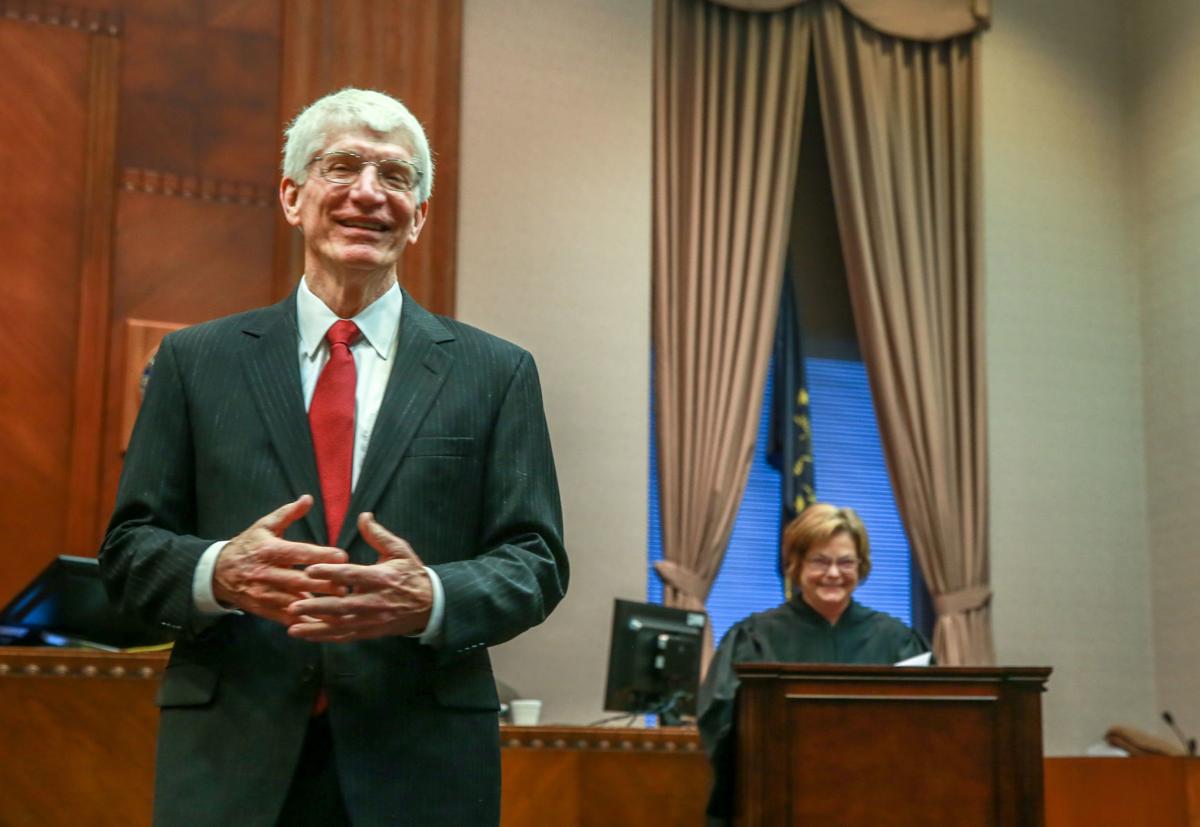 VALPARAISO — Newly elected Porter County Prosecutor Gary Germann hit the ground running during his first day in office this week with staff changes and plans to join his deputies in the courtroom.
"I have forgotten how much fun this job is," he said.
While he has been in private practice for the past 36 years, Germann began working at the prosecutor's office in 1973 and headed up the office from 1978 to 1982.
He returned to the office Tuesday with several new faces, including his new Chief Deputy Armando Salinas, who had been working for the U.S. attorney's office.
Rebecca Buitendorp has returned from her job as deputy prosecutor in LaPorte County, Mary Ryan was brought over from her post as chief deputy prosecutor in Starke County, and Harry Peterson is a new attorney, Germann said.
Joining the staff in the next few weeks will be John Norris from the Lake County prosecutor's office.
The new crew replaces former Chief Deputy Prosecutor Matt Frost and deputies Cheryl Polarek and Tammy Gregg, who were reportedly let go by Germann.
Deputy Prosecutor Dennis Caviston went to work for the LaPorte County prosecutor's office, and Deputy Prosecutor John Acosta is now serving as chief deputy prosecutor in Starke County.
With his staff in place, Germann is setting his sights on heading into the courts himself to oversee lower level felony cases, where he hopes to be able to identify defendants with substance abuse problems who are in a position of being helped.
He said during his campaign, "The Porter County criminal justice system can be vastly improved to say the least. Lost now is the goal of seeking an appropriate sanction unique to each individual defendant and each individual case. Rather, the current approach is to punish nonviolent offenders with crippling felony convictions accompanied with periods of incarceration further debilitating an individual with job loss and loss of families.
"I will pursue a philosophy of evaluating each and every case on its merits and resolve each case in a meaningful and just way," Germann said.
"I'm a lawyer," he said Thursday. "I like being a lawyer."
Germann said he has wrapped up his private legal practice, though he has a few lingering cases that he will need to bring a special prosecutor in to resolve.