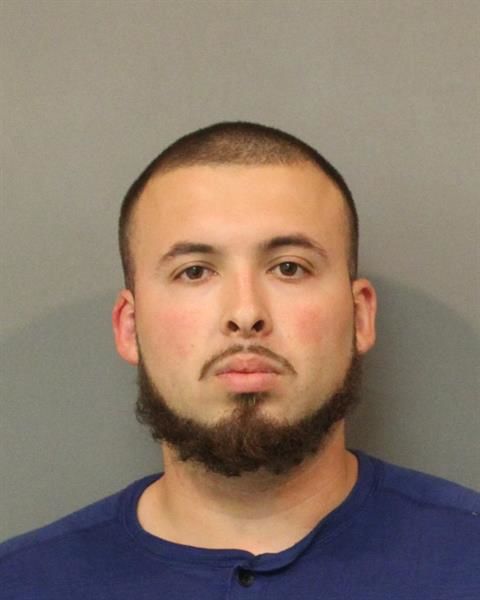 CROWN POINT — A Griffith man who was kicked out of a Schererville restaurant Sunday for allegedly punching a woman in the face, later drove up outside the bar, fired several shots into the air and pistol-whipped and punched a man, court records allege.
Manuel Jeronimo Jr., 25, started the fight inside the El Salto restaurant off U.S. 41 about 2 a.m. Sunday by telling a man holding a purse for a woman while she used the restroom, "nice purse," records state.
The man replied, "You wish you had it," and exchanged words with Jeronimo, according to Lake Criminal Court records.
Jeronimo allegedly threatened to strike the man, and a woman attempted to intervene. Jeronimo punched the woman in the cheek, causing her to cry, records say.
Bouncers kicked Jeronimo out of the restaurant, and the man, woman and their friends waited about 10 minutes before leaving. Once outside, Jeronimo and others confronted them, records state.
Witnesses said at least two bottles were broken over people's heads, and a second woman was punched before gunshots rang out, according to court records.
At least two witnesses said Jeronimo exited a vehicle and fired three to eight shots into the air during the confrontation, records state.
Jeronimo is accused of pointing the gun at a second woman, striking a man in the head with it and then punching the man in the face a few times.
While police were en route to the restaurant for a report of shots fired, dispatchers said a black Cadillac was seen leaving the area going north on U.S. 41.
An officer stopped Jeronimo, who was driving a black 2009 Cadillac Escalade, a short time later at Main Street and Kennedy Avenue, Schererville Police Cmdr. Jeff Cook said.
Police found a .40-caliber handgun in the Cadillac with one live round in the chamber and two live rounds in the magazine, court records state. Spent shell casings found outside the restaurant matched the live ammunition found in the gun.
Jeronimo is facing felony charges of battery by means of a deadly weapon, intimidation, pointing a firearm, three counts of criminal recklessness and two misdemeanor counts of battery resulting in bodily injury.
He was released from the Lake County Jail on Tuesday after posting a $7,500 cash bond, records show. His initial hearing has not yet been scheduled.
Sign up for our Crime & Courts newsletter
Get the latest in local public safety news with this weekly email.