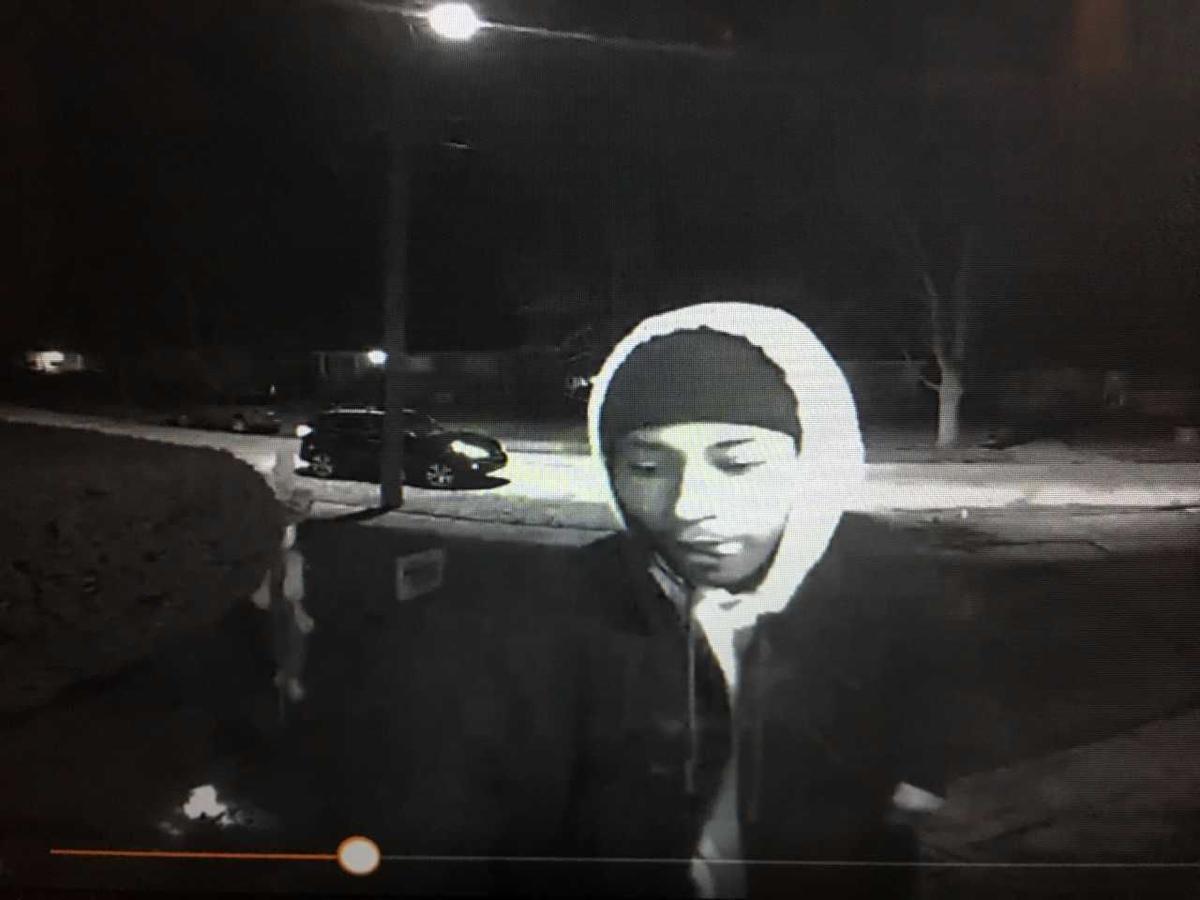 CROWN POINT – A judge declined to set bail last week for a man charged with two counts of murder in the shooting deaths of a Gary woman and her teenage son in March.
Darren Taylor, 39, was identified by his family members as one of two men seen in a doorbell security video taken at Temia Haywood's home March 23, the day she and 13-year-old Lavell Edmond were shot to death, according to court records.
Taylor was charged March 27 with four counts of murder and two counts of burglary.
Taylor's attorney, John Cantrell, filed a petition to let bail in April. The court held three hearings on the petition between May and June.
Lake Criminal Court Judge Clarence Murray last week denied Taylor's petition at the recommendation of Magistrate Natalie Bokota.
Taylor and an unidentified accomplice are accused of shooting Haywood in a downstairs bedroom at her home in the 6800 block of East Third Avenue and shooting Edmond in the head as he hid behind a door to an upstairs bedroom.
Lake County Deputy Prosecutor Patrick Grindlay wrote in court records that the exact motive for the killings remained unclear, but Taylor — allegedly by his own admission during jail phone calls — placed himself at the scene of the crime.
"Only the most extraordinary stroke of misfortune in the history of recorded time would place an innocent Darrent Lavar Taylor at the scene of a double homicide," Grindlay wrote. "But this is not a case of bad luck. It is a case of conscious, willful and premeditated murder."
Cantrell wrote in legal filings that the state's evidence was insufficient to prove Taylor committed the crime.
"In the state of Indiana, mere presence at a crime is not in itself a violation of Indiana law," Cantrell wrote.
Taylor knew Haywood, who had been romantically involved with Taylor's father, court records allege. Taylor's father was married to another woman.
Time-stamped activity logs from the Ring doorbell operated by Vivint showed someone entered Haywood' home about 7:59 p.m. and left at 8:01 p.m., Cantrell wrote. That would mean the suspects would have had to enter the home, kill Haywood and Edmond, and leave with a television in about two minutes.
"Mere logic would suggest the state's theory, based on this activity log, is impossible," Cantrell wrote. "The inconceivable logistics creates a real doubt about the state's case against the defendant."
Cantrell also wrote Taylor was wearing white shoes the day of the homicide, not red shoes described by a witness.
Gridlay wrote Taylor appeared overly focused on the color of his shoes during a jail phone call June 12. During that same call, Taylor also said, "I didn't see him do nothin'," and "You see us walk to the car."
Authorities have not yet identified the second man seen with Taylor in the Ring doorbell video, Gary police Cmdr. Jack Hamady said.
Hamady at one point released surveillance to Indianapolis media in an attempt to identify the second man, because Taylor lived in the Indianapolis area before his arrest in this case.
Anyone with information about the double homicide or the identity of the second suspect is asked to call Detective Kris Adams, of the Lake County/Gary Metro Homicide Unit, at 219-755-3852. To remain anonymous, call 866-CRIME-GP.