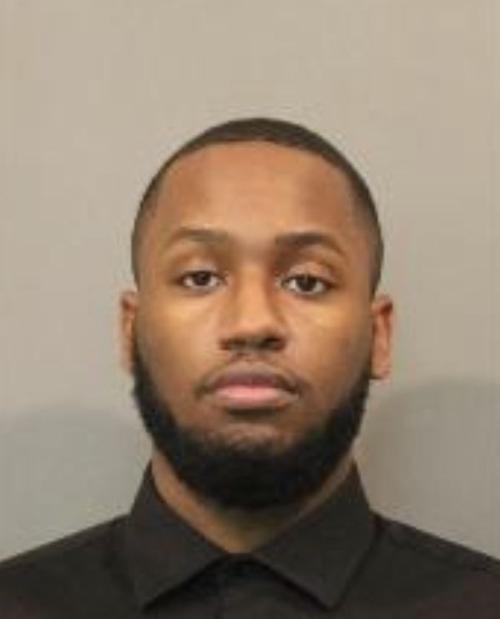 The Indiana Court of Appeals is granting no leniency to a former counselor and technology assistant at a Gary charter school who was convicted in January of child molesting.
Carlos Perkins, 32, of Hobart, was sentenced following a plea agreement to eight years in prison and two years on probation, or a total of 10 years.
According to court records, Perkins abused his position of trust at Aspire Charter School, 4900 W. 15th Ave., to repeatedly molest a 13-year-old girl who was referred to him due to disruptive behavior in school, and who later admitted she was having suicidal thoughts.
Records show Perkins repeatedly forced the girl to perform oral sex on him, used the credit card of the girl's mother to rent a hotel room for an intimate encounter, and told the girl he would kill himself if she ended the relationship, among other misdeeds.
Perkins was caught when the girl's mother discovered inappropriate text messages Perkins sent to the girl, according to court records.
In his appeal, Perkins argued the 10-year sentence issued by Lake Superior Judge Natalie Bokota was inappropriate given the nature of the offense and his character.
The appeals court strongly disagreed.
In a 3-0 ruling, the appellate judges first noted Perkins' 10-year sentence is well under the 16-year maximum for a level 3 felony and just one year more than the nine-year advisory sentence.
In this case, the court said an increase above the advisory sentence was warranted because Perkins not only molested a student from the school where he worked, but also engaged in other "egregious" behavior, including ejaculating on the girl when she refused to have intercourse with him, falsely telling the girl his wife and children died in a car accident, and sending photos of his genitals to the girl.
The appeals court also was unpersuaded by Perkins' lack of a prior criminal record, support from friends and family at his sentencing hearing, and his claimed remorse.
It said testing shows Perkins is an average risk to commit another sexual offense in the future, Perkins presented no reason to dispute Bokota's finding that his remorse was insincere, and the appeals court said it doubted Perkins understands the gravity of his offense.
"Perkins' arguments do not portray the nature of his crime and his character in a positive light, which is his burden under Indiana Appellate Rule 7(B)," the appeals court said.
"We find that Perkins' 10-year sentence with two years suspended to probation is not inappropriate. Accordingly, we decline his request to reduce his sentence and affirm the sentence imposed by the trial court."
Perkins still can request the Indiana Supreme Court consider cutting his sentence.
Otherwise, his earliest possible release date from prison — assuming good behavior — is Jan. 14, 2027, according to the Indiana Department of Correction.