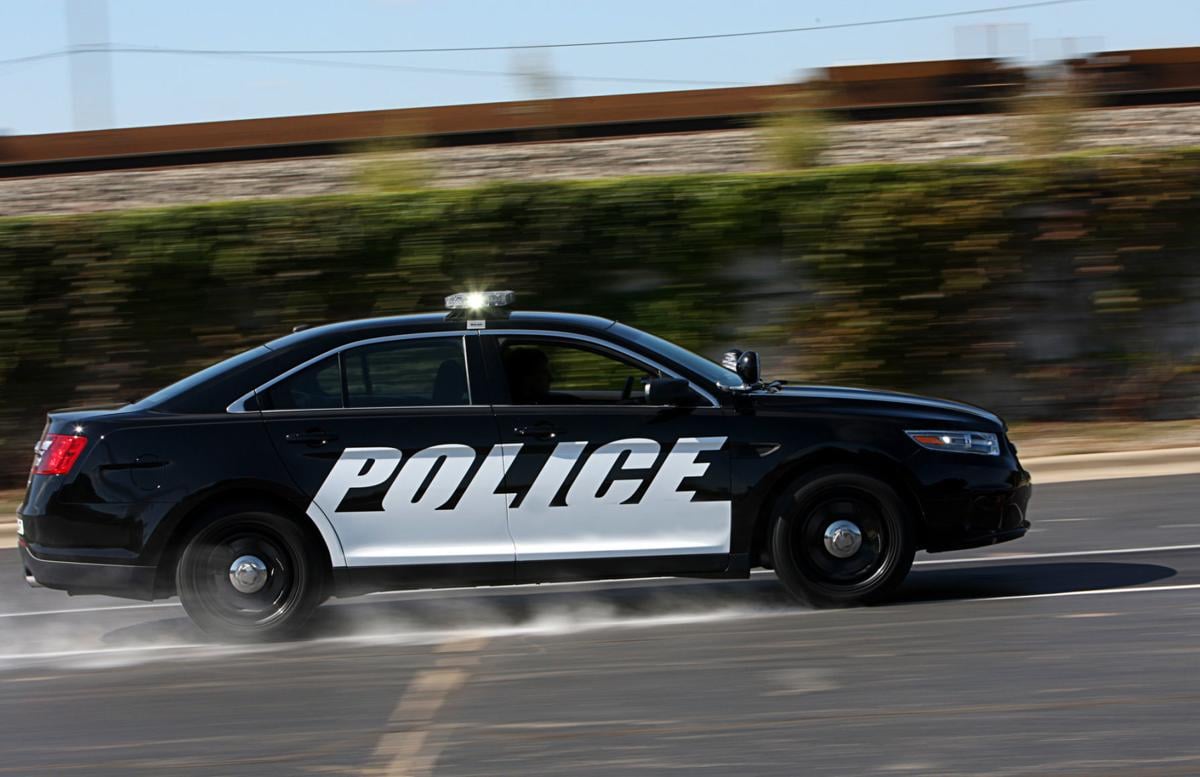 LAKE COUNTY — An increase in carjackings across the state line has prompted Northwest Indiana police agencies to be on high alert. 
As recently as Jan. 23, a group of people stole a car from Star Liquors in Hammond, and hours later drove to a Marathon gas station in Lansing, where they attempted to carjack someone else, police said.
The attempted carjacking in Lansing led to a shootout that killed 15-year-old Troy Pearson, of Harvey, and wounded two others.
Pearson was among the group who attempted the carjacking, Lansing police Lt. Al Phillips said.
Pearson and others tried to escape in the car they had stolen in Hammond and ended up crashing, police said. Four minors who ran to a Walmart near the gas station were arrested.
The carjacking was one of many that have recently occurred in the Region and Chicago area. 
Local authorities say Northwest Indiana typically sees a rise in carjackings, and related crimes, when Chicago does.
"It's definitely true," said St. John Police Chief Steve Flores of the relation between carjackings in the city and Indiana municipalities. "There (are) a lot of them, and that spills over into Indiana."
On Tuesday night alone, at least three carjackings occurred in various sections of Chicago, The Times reporting partner NBC 5 Chicago reported.
More have occurred in the city since.
Chicago Police Supt. David Brown said Jan. 21 that city police had responded to more than 144 carjackings since the beginning of 2021, according to NBC 5.
Brown recently announced the Chicago Police Department would take steps to address the rise in carjackings, including adding more detectives.
Chicago police also have plans for a regional collaboration between several departments, since carjackings also have impacted the city's suburbs, NBC 5 reported.
Carjackings in 2020 doubled in Chicago compared to the previous year. Brown said, on average, the city's carjackings are committed by people between the ages of 15 and 20, with one offender as young as 12, NBC 5 reported.
Border communities on alert 
Among the areas on high alert are the Tri-Town area, which includes St. John, Schererville and Dyer. Police agencies in those communities teamed up during summer 2020 to address an influx in vehicle thefts and burglaries from cars.
At the time, Flores said all of Lake County was seeing an increase in crimes of that nature.
Flores said the patrols most frequently involve officers from the Tri-Town area. About once every month, however, Region police departments conduct a countywide blitz that involves Highland, Griffith, Munster and Lake County sheriff's police. Police are considering conducting countywide blitzes more frequently, he added.
Flores said the blitzes have "absolutely" accomplished their purpose by leading to the arrests of several suspects and to police locating stolen vehicles. 
"We have been very, very successful with it so far," he said.
While St. John police have no record of any carjackings since the beginning of 2019, there was an increase in thefts from vehicles last year, Flores said.
There were 20 break-ins reported during all of 2020, compared to 19 that occurred the year before, Flores said. As of mid-January, St. John police responded to one vehicle break-in since the start of 2021.
Other communities followed a similar trend over the past couple of years.
Munster police, for example, have already responded to one reported carjacking in January of this year, said Lt. John Peirick, later noting no arrests were made. 
The department has records of two carjackings each during both 2020 and 2019.
Meanwhile, thefts from vehicles in Munster were on the rise in 2020. The town had 55 that year, compared to 42 in 2019. So far in 2021, there have been four, Peirick said.
In mid-2020, Dyer police began to see an increase in the number of stolen vehicles involved in carjackings passing through town, Police Chief David Hein told The Times.
"There seems to be a trend of stolen autos from Illinois traveling to Indiana to commit crimes. When confronted by the police, they begin to flee," Hein said in an email. "Given our proximity to the state line and a major road, U.S. Route 30, many of the fleeing offenders from the South Lake County area travel through Dyer."
So far, there have not been any carjackings reported in Dyer as of mid-January. There has been one theft from a vehicle, Hein said.
The town didn't have any reported carjackings in 2020, or 2019, and responded to eight theft-from-vehicle cases last year, and five in 2019.
Dyer police have participated in "many" multi-agency details, which are designed to have more police patrolling the streets during key times, Hein said.
"These crimes don't stop at our town borders and impact every community," Hein said.
A Schererville police officer recently used data from a license plate reader in Dyer to recover a stolen vehicle from Chicago, said Deputy Police Chief Jeff Cook. Cook added a handgun also was recovered. 
Schererville hasn't had a carjacking since 2019, but has responded to theft from vehicles cases, including 61 in 2019, 48 in 2020 and two so far this year.
Preventative measures
On Tuesday, the Lansing Police Department posted on Facebook that police had received unfounded reports of another carjacking at the same Marathon gas station that led to a fatal shootout the week prior.
In the post, the department said it would assign additional resources to "high-target" areas due to an increase in carjackings.
Common hot spots include residential driveways, parking lots and garages, gas stations, ATMs, highway entry and exit ramps and intersections with stop lights, according to Lansing police.
Police urged the public take the following steps to prevent being carjacked:
Look for suspicious persons sitting in another vehicle nearby and/or loitering in the area before entering or exiting your vehicle.
Park in well-lit areas that are visible to the public.
Keep windows rolled up and doors locked, no matter how short your trip or safe you consider your neighborhood.
Trust your instincts — if something seems wrong, leave.
When stopping at a stop sign or traffic signal, leave ample room in front of yourself to maneuver an escape, if necessary.
Keep your phone in your pocket, not laying somewhere in your car.
If you carry a concealed weapon, do not keep it in the car.
If someone tries to steal your car, police advise surrendering it and leaving the scene. People also should avoid confronting a carjacker, police said, noting doing so could make the situation worse.
"Your vehicle can be replaced. You are irreplaceable," police said.
If you have a child in the car, say so. Then, take note of the suspects' description and the vehicle description and immediately call 911 to report the crime.
Flores said that of the vehicle thefts reported in the town during the summer and fall of 2020, all occurred after the owners left their car doors unlocked.
St. John police encourage town residents and Regionites alike to do the "9 p.m. routine" — a campaign to protect the public from having their vehicles stolen or rummaged through.
The Department posts reminders on Facebook every night to do the routine, which includes locking car doors, removing all valuables from inside and turning outside lights on.
Times staff writer Mary Freda contributed to this report.