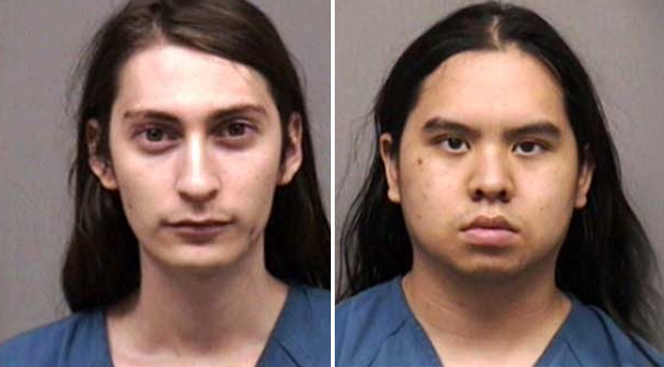 Two people accused in a child sex trafficking conspiracy were sentenced this week to a collective 40 years in prison for their roles in a teenage Griffith-area girl's disappearance last year.
Eric Zyn Ho, then 25, and Bryan Matthew Otero, then 27, both of Cincinnati, were originally charged in May 2017 with conspiracy to sex traffic children and produce child pornography.
Ho devised a plan with a third man, Ian Nathanial Smith, then 21, to bring the then 14-year-old girl to Cincinnati, according to recent court filings. Otero was Ho's roommate and participated in the conspiracy. 
Ho was sentenced to 30 years in prison Thursday on both counts — conspiracy to sex traffic children and conspiracy to produce child pornography. 
Prosecutors agreed to drop the second charged against Otero. Otero was sentenced Thursday to 10 years in prison on the first count — conspiracy to sex traffic children — court records show. 
When the 14-year-old girl first went missing April 31, 2017, she was reported to the public as a possible runaway as local law enforcement launched a massive search.
After the three were arrested, it was revealed the girl was the victim of child sex trafficking.
As part of the investigation into the girl's disappearance, law enforcement in May 2017 found Ho hiding in the closet at a suburban Cincinnati residence with the girl while Otero played video games, records show. 
In connection with the case, Ho was initially arrested and booked into the Clermont County, Ohio, jail on May 2 on one charge of rape, while Otero was charged with complicity to rape. 
Online court records show the rape and complicity to rape charges were dismissed May 10.  
Otero is seeking placement in a female prison facility. Though born biologically male, Otero identifies as a female, court records show. 
Under Ho's sentencing agreement, he must participate in the prison's substance abuse program. 
Both must serve 10 years supervised release at the end of their prison sentences, records state. 
Smith was sentenced to 30 years in prison in March, accused of soliciting explicit photos from the underage girl and then driving her to Ohio to be left with Ho and Otero.
As part of Smith's sentencing terms, he was ordered to serve 25 years of supervised release after his 30-year prison sentence and register as a sex offender. 
Recent arrests booked into Lake County Jail