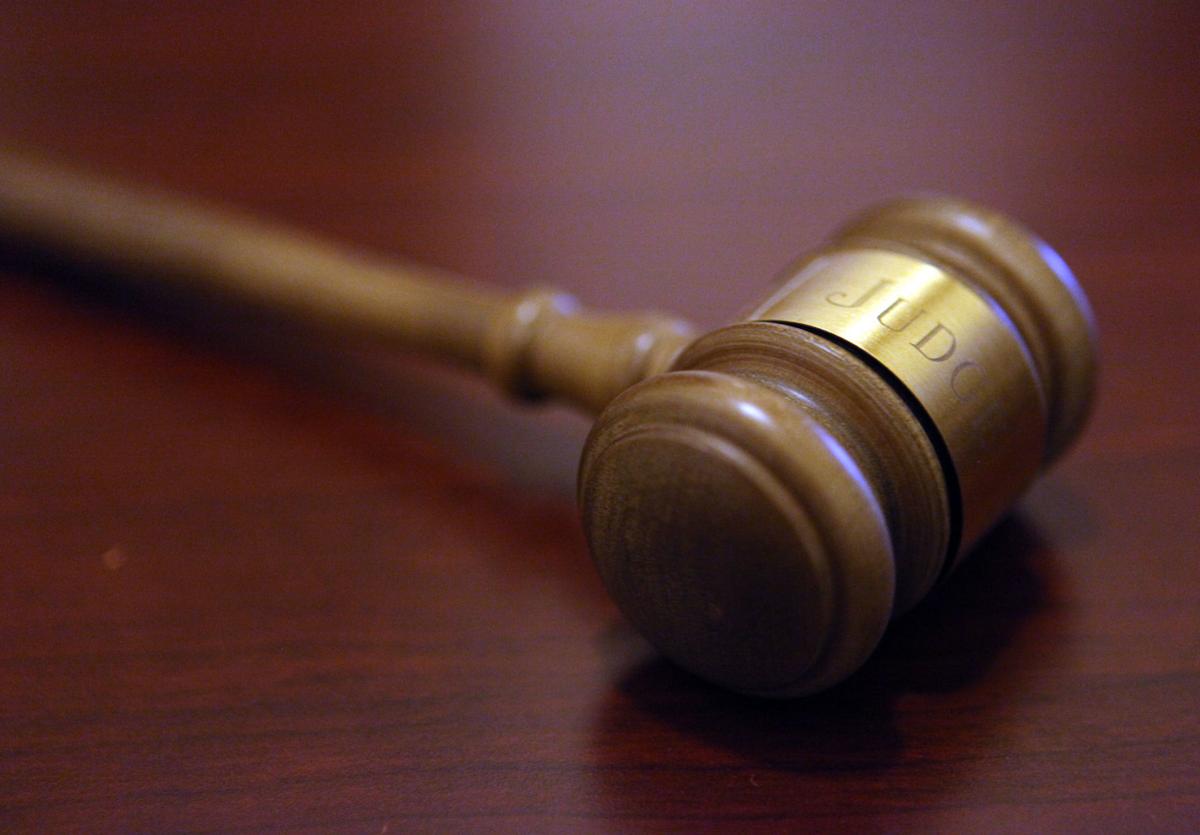 CROWN POINT — A Dolton woman led Hammond police on a chase into Chicago, crashed and attempted to run over a Hammond police officer Saturday before the officer shot her in the arm, court records state.
All the while, Mariah Braboy's 3-year-old son rode in the back seat of her silver Ford without a car seat or seat belt, records allege.
Braboy, 22; her son; Khalil Blalock, 26, of Lansing; and the Hammond officer all were taken to hospitals after the crash and police-involved shooting near 80th Street and South King Drive on Chicago's South Side, officials said.
Braboy was arrested on a charge of aggravated battery, Chicago police said.
Blalock was charged Monday in Lake Criminal Court with two felony counts of armed robbery, intimidation and criminal recklessness. He must face extradition proceedings in Cook County before he appears in Lake County.
Braboy's child did not appear to be injured in the crash, Chicago police said. The child was taken to Comer Children's Hospital as a precaution.
The Hammond officer's injury was non-life threatening, Lt. Steven Kellogg said.
She and Blalock are accused of going on a crime spree in Hammond before they came to the attention of the officers who pursued them into Chicago.
Blalock robbed two men, ages 66 and 73, of their credits cards, cash and a cellphone about noon Saturday while the men were stopped for a train in the 2200 block of 165th Street, court records say.
The men told police Blalock had a handgun and left in a gray or silver car driven by a woman. The men later identified Blalock in a phone lineup and said the color of Braboy's car matched the one involved in the robbery, records allege.
A short time later, police responded to a report of a shooting in the 7200 block of Calumet Avenue.
A woman told police Braboy cut her off while she drove south on Calumet Avenue, and Blalock got out when they stopped at a traffic light at 173rd Street and yelled at her, records say. The woman said Blalock got back into Braboy's car, leaned out and fired a shot at her as Braboy continued driving.
The bullet struck the hood of the woman's Chevrolet Impala, but she was not wounded.
Several hours later, the woman again called police to report she had seen Blalock walking outside Grand Food in the 6800 block of Calumet Avenue.
Blalock ran across the street to a gas station and got into Braboy's car as police cars arrived, and the woman watched as police began to chase the pair south on Calumet, court records say.
Sign up for our Crime & Courts newsletter
Get the latest in local public safety news with this weekly email.