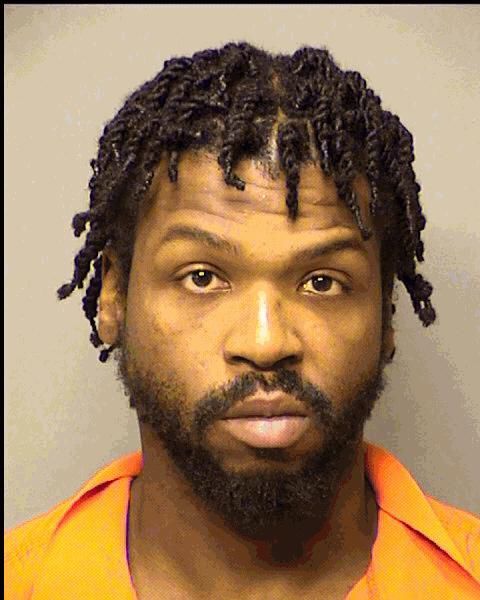 VALPARAISO — Investigators were "unduly suggestive" when they presented a photo lineup to witnesses that helped crack a 10-year-old Portage murder case, according to a motion filed by the defense.
As a result, testimony from the two witnesses, who identified 29-year-old Dominique Smith as the shooter, should be tossed out, the defense argues.
The investigators, who reopened the cold case last year, are accused by the defense of drawing attention to the facial hair of the five individuals in a photo lineup and explaining that people can change their appearance over time, according to the motion to suppress identification.
Both witnesses have said the shooter had no facial hair, but all five of the men in the photo lineup had facial hair, the defense said.
"This had the blatant effect of suggesting that (witnesses) should identify an individual even if his facial hair did not match their recollection," according to the motion.
The investigators are further accused by the defense of choosing photos of other men with a "substantially lighter complexion" to emphasize Smith's dark complexion, the defense argues.
The witnesses said the shooter had a dark complexion.
A hearing on the motion will be held July 24 before Porter Superior Court Judge Jeffrey Clymer.
Smith is accused of gunning down 27-year-old Jeremiah Higgins on the night of May 15, 2009, at Canden Apartments in Portage, according to court records.
The gunman entered the apartment, located behind a Strack & Van Til grocery store, and asked "Where's Tommy?" and "Where's the money?" before shooting Higgins three times during a struggle, police said.
The two witnesses initially identified another man as a possible suspect, but he was never charged, according to the defense.
When Smith was interviewed by police a week following the shooting, he had an inch-long goatee and a diamond earring, the motion reads.
"Smith's appearance was so different from the (witnesses) descriptions that the lead detective opted not to include him in a photo lineup," according to the motion.
Police were unable to solve the crime until they received a telephone tip Nov. 2. The caller, who stressed he wanted to remain anonymous, said he had spoken with a female friend three to four years earlier, who told him Smith had shot the wrong man during what was supposed to be a robbery, according to charging information.
Investigators followed the tip and after meeting with a series of related people, made their way to Smith in less than a week. 
Police met Nov. 8 with Smith at the Portage Police Department and said he denied being the shooter. But he admitted to carrying out drug deals with the Tommy who police believe was targeted by the shooter.