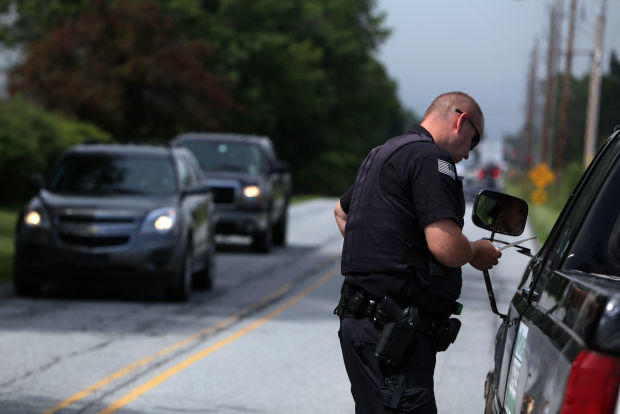 Members of the Porter County Traffic Safety Partnership issued 244 traffic citations and made six arrests during a recent 24-day traffic enforcement mobilization.
About 230 police agencies increased patrols across Indiana for aggressive and impaired driving. The overtime traffic enforcement is funded through National Highway Traffic Safety Administration grants administered by the Indiana Criminal Justice Institute.
"As temperatures rise, so do crashes involving impaired and aggressive driving," Chesterton Assistant Police Chief David Loshe said. "If you venture out to watch the NCAA Tournament, ride your motorcycle or take your kids on spring break, watch for bikes and pedestrians, and make sure your plans include a sober, defensive driver."
In every state, it is illegal to drive with a blood alcohol content of .08 or higher. Motorcycles are about 3% of registered vehicles, but are dramatically over-represented in fatal crashes involving alcohol, a new release from the partnership reads.
Impaired driving also includes prescription and illegal drugs. 
Failing to yield the right of way is one of the top causes of crashes that lead to injuries and deaths. Following too closely and unsafe lane movement violations are also among the top causes of crashes.
Other aggressive driving violations include unsafe speed; speed too fast for weather conditions; disregarding a traffic signal or sign and improper passing, turning, or lane usage. Young male drivers aged 16-34 are more likely to be in a crash involving alcohol or unsafe driving behaviors.
Statistics and more information are in the most recent Crash Facts that ICJI publishes with the Indiana University Public Policy Institute at trafficsafety.iupui.edu
Recent arrests booked into Porter County Jail
Sign up for our Crime & Courts newsletter
Get the latest in local public safety news with this weekly email.