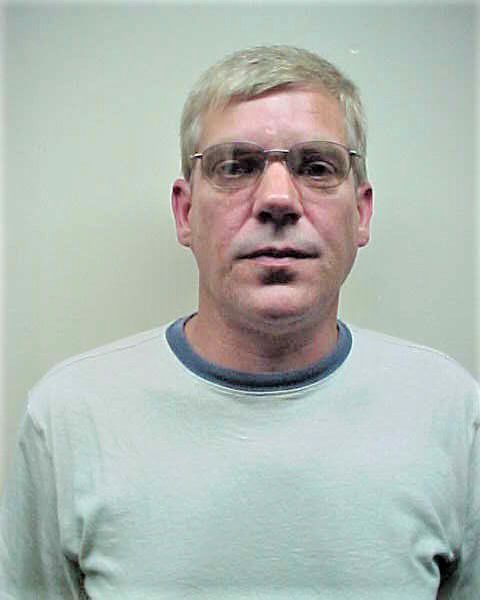 CROWN POINT — Police say they are searching for a man who was charged with sexually abusing a minor his wife was babysitting, however, he has not been located. 
On Wednesday the Schererville Police Department released a photo of David W. Davis, 56, in hopes the public can help authorities find him. Officers have been attempting to arrest him on a warrant, Schererville Cmdr. Jeff Cook said. 
Davis was charged last week with three counts of child molesting on allegations that he sexually abused a girl his wife was baby-sitting between 2013 and 2016.
Davis is 6 feet tall and weighs 170 pounds, Cook said. He has hazel eyes and brownish/gray hair. 
Lake Criminal Court records allege Davis touched the girl's breasts and private area while she spent the night at his home in the Cedar Point Apartments complex.
Police began investigating in January, after the girl's father discovered Davis had sent his daughter inappropriate text messages.
The girl told a counselor her father confronted Davis, and that Davis claimed someone was attempting to set him up by sending the messages, records state.
In an interview with police, the girl said Davis came into her room when she spent the night at his apartment and sexually abused her. She alleged the abuse began when she was 7 or 8 years old and continued until she was 9 or 10.
Davis previously agreed to talk with police, but denied touching the girl in a sexual way, records say. 
At one point during the interview, Davis began switching between saying he didn't sexually abuse the girl and saying he didn't recall it, documents allege.
Davis also began trying to distance himself from the girl, saying he barely saw her, was working or did not have much contact with her, records allege.
If anyone has information on Davis's whereabouts they are asked to call the Schererville Police Department Criminal Investigations Division at 219-322-5000. To remain anonymous, individuals call the crimes tip hotline at 219-865-4646.
Staff writer Sarah Reese contributed to this report.