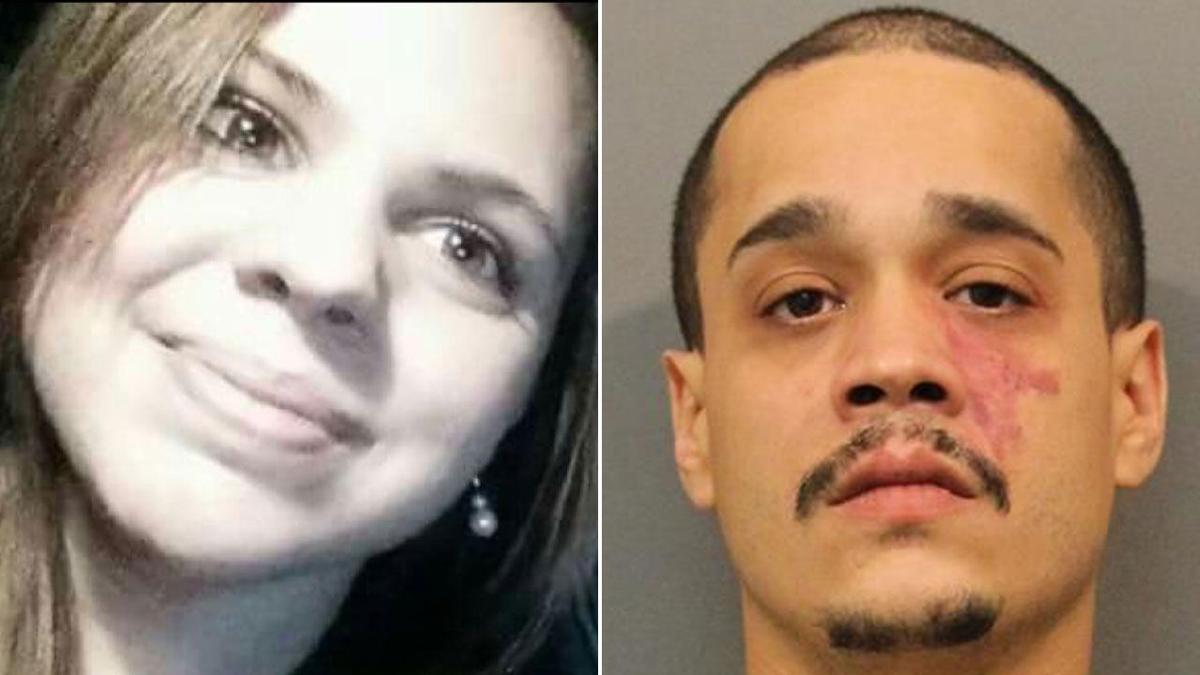 CROWN POINT — A .45 caliber gun registered to Jovanni Torres shot the bullet that killed his girlfriend, according to testimony Thursday at Torres' murder trial.
Aimee Giro died as a result of gunshot wounds to the head and lower back, according to testimony Thursday from Zhou Wang, a forensic pathologist for the Lake County coroner's office. 
He told the jury the bullet to the 26-year-old waitress' head exited the body. The bullet to the lower back exited the abdomen and lodged in the woman's wrist, where it was recovered by the forensic pathologist.
Scott Owens, a firearm and toolmark examiner for the Indiana State Police, testified Thursday that testing showed that bullet was fired from a .45 caliber gun found wrapped in a bathrobe in Torres' home. That same gun ejected a shell casing found near Giro's body, Owens said.
Special Agent Michael Sullivan, of the U.S. Bureau of Alcohol, Tobacco, Firearms and Explosives, said Torres purchased the .45 caliber firearm in January 2007 from a Gary sporting goods store. 
Torres, 32, is on trial this week for murder on allegations he shot Giro at his home in the 2700 block of New Hampshire Street. A friend allegedly dropped Giro off there Oct. 1, 2016, after they attended a bachelorette party.
Her father, Juan Giro, went looking for his daughter Oct. 5, 2016, after she missed work. Police found Giro's decomposed body in the couple's bedroom.
Wang said Thursday that Giro was likely dead at least four to five days before the autopsy, though he later said under cross examination it could be three days.
Sgt. Scott Krueger, a digital media examiner for the Indiana State Police, analyzed eight cellphones recovered in the case, including Giro's cellphone.
Giro's manager at the restaurant where she worked testified Tuesday that Giro told her she fought with Torres after she caught him looking at child pornography on his computer. Krueger said Thursday he did not find child pornography on any of Torres' phones.
He said the last activity on Giro's phone was an unanswered incoming call at 5:36 p.m. Oct. 2.
Two witnesses — former Lake Station Police Sgt. Mike Smith and resident Tina Anderson — testified Thursday they saw the defendant leaving his home Oct. 2.
Torres' attorney, Larry Rogers, requested a mistrial after Smith testified, claiming the state never revealed there were witnesses who saw Torres at the home before the body's discovery.
Deputy Prosecutor Maryam Afshar said the witnesses were disclosed to Rogers.
Judge Salvador Vasquez denied the mistrial request. The trial is scheduled to conclude Friday.
Recent arrests booked into Lake County Jail