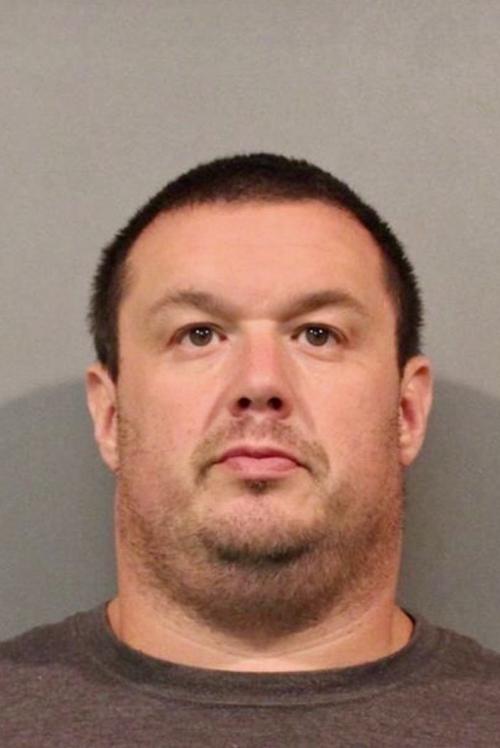 The former defensive coordinator for Lowell High School's football team, who abruptly resigned as head coach of Kankakee Valley last month before coaching a single game, deposited hundreds of dollars worth of donations meant for Lowell High School into his bank account, police said.
Lowell Police Department investigators found that Derek Thompson, 41, of DeMotte, deposited six fundraising checks totaling $875 meant for Lowell High into his personal account, according to a probable cause affidavit. Police said the donations from NIPSCO; Hulsey Electric LLC; Style-Craft INC; Mason Corp.; Health and Hospital Corp.; and Health and Hospital Corp. of Marion County, each for either $150 or $125, were made out to Lowell High School or "Lowell High School C/O Derek Thompson."
Thompson, a former college football player who also coached football for Lowell Middle School, Lake Central and Merillville high schools, was arrested last week on a charge of deception.
He was investigated after NIPSCO pledged $150 to the Lowell High School Golf Outing that took place in June. The school had not yet received the check within the promised 10 to 12 business days, and school officials followed up with the Merrillville-based utility in May. NIPSCO checked its records and found the check had been sent and cashed with "with a handwritten signature belonging to Lowell High School Teacher Derek Thompson," according to the affidavit.
At the time, Thompson already had accepted the head coaching job at Kankakee Valley after helping lead Lowell to the Class 4A state championship game in November, but was finishing out the school year as a teacher in Lowell.
Lowell High School's bank accounts with First Midwest Bank showed no record of a $150 deposit of a check from NIPSCO, but the bank did have a record of Thompson depositing the check into his personal account at an ATM in April, according to the affidavit. A Lowell Police Department detective subpoenaed Thompson's bank records.
Thompson called the detective on May 30, saying "he had 'made a mistake' and accidentally deposited a check into his account that he was not supposed to," according to the affidavit. 
"When asked why the check was deposited into his account, Derek Thompson stated, 'Basically what had happened is I had other checks coming through my name, like, and had my name my address, this got caught in the pile,'" the affidavit said. "Thompson stated the other checks were 'personal checks' and checks for another school golf outing that he is 'dealing with as well.' Derek Thompson stated when he receives donated checks for school events, he is suppose to 'take it to the treasurer.'"
He told police, "It was the only time I done it," but he also said he paid back funds owed to Kankakee Valley High School, accidentally using money owed to Lowell High School, according to the affidavit.
While reviewing Thompson's bank records, police found five additional checks from spring and summer 2017 meant for Lowell High School that he deposited into his personal account, the affidavit stated.
Thompson told The Times on Tuesday in a phone interview his actions were done on behalf of the golf outing and "for the betterment of our kids."
He said he has paid back the $150 check from NIPSCO and retained legal counsel. He declined to say anything more about the allegations. 
Thompson served as defensive coordinator for the Lowell Red Devils from 2010 until January, when he took the head coaching job at Kankakee Valley, which he abruptly resigned from in June.