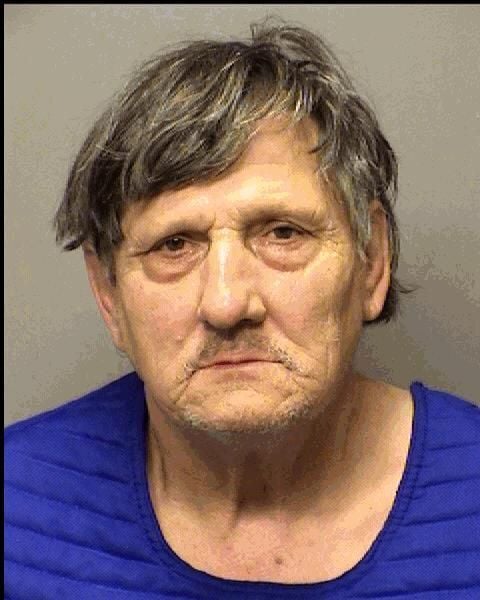 VALPARAISO  — A young Portage girl revealed to her parents in a New Year's resolution note that she had been repeatedly molested by a family member three years earlier, according to newly released charging documents.
"It was eating me up inside," the girl told police. "I just couldn't hold it in anymore."
Robert Pavlinac Sr., 66, was taken into custody Wednesday night and faces two felony counts of child molesting, records show.
He had been found by his son last week lying on the floor of a Hobart hotel room barely conscious with prescription medication all around him, police said.
Police said a note found in the room and signed by Pavlinac read, "I am 66 ... and not dying in prison ... I love (Victim #1) with all my heart and this will be easier on her. "
The girl, who was under the age of 14 at the time of the alleged offenses, told police she began noticing that when she slept over at Pavlinac's home in Portage, she would wake up with her underwear and clothes out of place.
After several experiences of this, the girl said she stayed awake one night and discovered Pavlinac removing her clothing, touching her inappropriately and performing a sex act on her, police said.
"Victim #1 said she was too scared to say anything and described herself as being 'paralyzed' by fear," according to charging documents.
The girl reportedly said she was unsure how long it went on, but said, "It felt like forever."
She said it continued six more times before she confronted Pavlinac, and while he continued to try to molest her, he stopped each time she said no.
"She did not tell anyone at the time because she was scared and thought he would stop doing it now that she had confronted him," according to charging documents.
The child's mother said she caught Pavlinac rubbing the girl's leg while the child slept and he claimed to be helping relieve her of a cramp, police said. Another family member also caught Pavlinac touching the girl inappropriately and he again said he was helping her with a cramp, authorities said.
The abuse occurred over a period of eight to 12 months in Portage, the girl told police.
The girl revealed the abuse by writing a note, wrapping it up and handing it to her mother on Jan. 1 saying it was her New Year's resolution and they needed to open it together.
The mother said she and her husband confronted Pavlinac after receiving the note and asked if there was any reason the girl would be mad at him, police said. Pavlinac said there wasn't, though he and the girl had grown apart.
Pavlinac denied the allegations after being given the note to read, but the girl's mother said she suspected by his mannerism that he was lying, police said.
His case has been assigned to Porter Circuit Court Judge Mary DeBoer and an initial hearing on the charges is expected to take place Tuesday, according to the court.