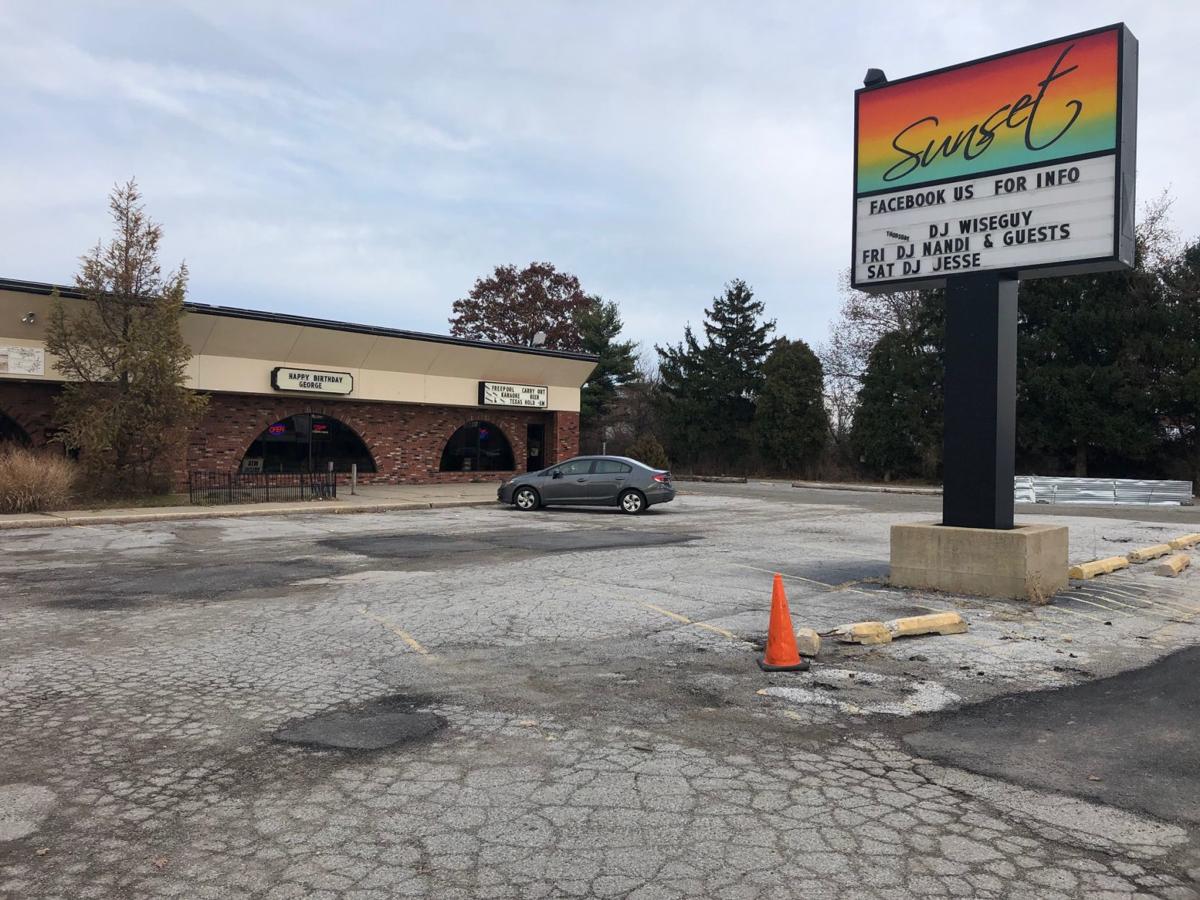 PORTAGE — Investigators have identified a person of interest from what police deemed an "active running gun battle" that broke out at a Portage bar that left three people with gunshot wounds early Saturday.
Indiana State Excise Police gathered surveillance footage from inside Sunset Lounge at 5844 U.S. Hwy 6 in Portage and Portage officers pulled up previous calls and reports involving the bar from the last two years, Portage Chief Troy Williams said.
"During our investigation, we have learned of a nickname/street name of someone that is considered a person of interest," Williams said. "However, there has been little cooperation from witnesses and victims."
Because an active investigation is ongoing, the suspect has not be identified. 
At 2:17 a.m. Saturday police responded to Sunset Lounge and found multiple vehicles fleeing the parking lot and saw several people fighting outside of the building. Witnesses told police there were 20 to 30 people involved in a fight inside the bar which spilled out into the parking lot. At one point, gunfire erupted and three men were wounded. Officers later found 30 spent shell casings at the scene.
Williams said a Gary man who was shot in the abdomen, a East Chicago man who was shot in his left hand and a Kentucky man who suffered a gunshot wound to his left arm are all expected to recover.
The Portage police's investigations revealed that in 2019, officers have responded to 13 incidents at Sunset Lounge, including a threat to shoot an employee and a woman being chased by a man reported in August, Williams said. In 2018, police had responded to 15 incidents, including fights, disturbances, vandalism and theft, police reported.
Williams noted that in April 2018, Portage police responded to similarly chaotic scene, where they arrived to find multiple cars fleeing the bar, saw several people fighting and those on scene refused police orders and commands.
"Due to the repeated serious incidents that continue to occur at the Sunset Lounge we will once again add extra patrols to that location," Williams said. "Additionally, we will pursue all avenues available to us to ensure the safety of our residents."
Anyone with any information about this incident is asked to contact the Portage Police Department at 219-762-3122.
Sign up for our Crime & Courts newsletter
Get the latest in local public safety news with this weekly email.