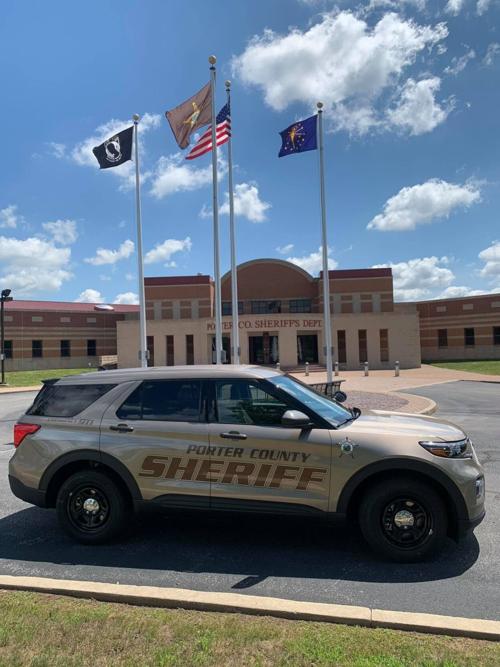 VALPARAISO — The Porter County police officer, who shot a man earlier this month while serving a warrant, was identified by the department Monday as Chris Winterhaler.
Winterhaler has served as a patrolman with the county department for six years.
The department declined further comment on the case, which remains under investigation by Indiana State Police. A spokesman for state police could not be immediately reached Monday afternoon for a status report on the investigation.
When county officers arrived around 2 p.m. Nov. 3 to serve the warrant at a home in the area of 130 South 450 West in Porter Township, 58-year-old James Filby met them outside and produced a handgun, state police said. Filby and an officer exchanged gunfire, with shots fired by both individuals.
Filby was airlifted to a Chicago hospital in critical condition and an update has not been provided.
The officer, now identified as Winterhaler, was not injured and was placed on paid administrative leave, according to the Porter County Sheriff's Department.
Court records later revealed that Filby was wanted in the warrant on accusations of molesting a young girl and sexually attacking her sister and mother in separate incidents. Filby faces felony counts of child molesting, vicarious sexual gratification, two counts of attempted sexual battery and sexual battery, court records show.
The allegations against Filby were raised in March when a mother of two came forward claiming he had been inappropriate with her and her two daughters in the Valparaiso area, according to a court document.
She described Filby as a heavy drinker, who spends most of his time drinking in a pole barn on his property and likes to drive around his 15 acres in a golf cart, police said.
The woman said during a visit to the site in March or April 2020, Filby sexually attacked her in the pole barn, according to investigators. The woman said she did not initially tell anyone because she did not want to cause division.
The woman's daughter, who is now 21 and the alleged victim in the child molestation charge, said she was at Filby's home in 2013 when he touched her inappropriately while watching a movie. The same young woman also claims Filby exposed himself to her while at his residence in 2013 or 2014, records show.