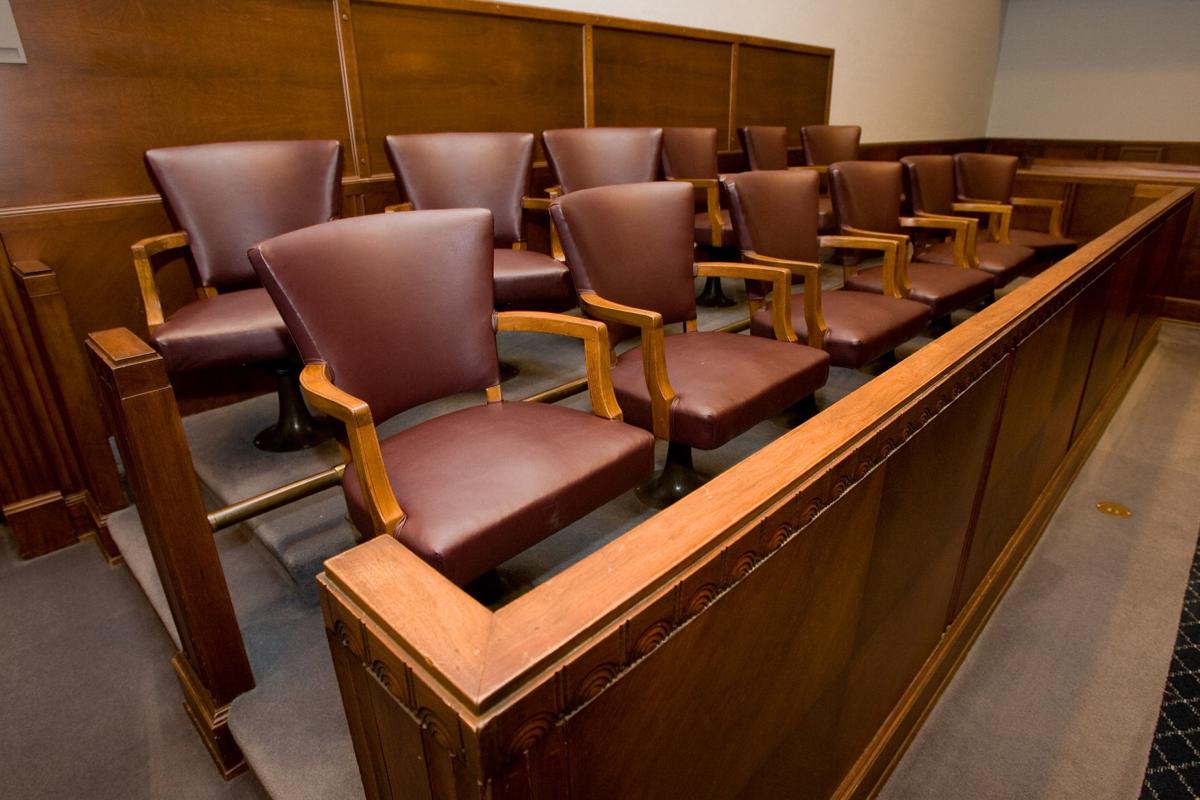 VALPARAISO — Nearly six months after a jury deadlocked at the end of a child molestation trial, Porter County prosecutors have decided not to take another shot at a conviction.
"The state of Indiana has sought input from the family of the alleged victim as to making a determination as to moving forward with a second jury trial," according to the prosecutor's motion to dismiss that was approved this week by Porter Superior Court Judge Roger Bradford.
Thomas Sutherlin, 73, was accused of molesting a 5-year-old girl at his Hebron home between February 2006 and February 2009, according to prosecutors.
Sutherlin testified during the trial that he didn't remember spanking the girl on her bare bottom, but he could have "subconsciously" because that is the approach he had taken with his own children.
Sutherlin also said on another occasion he left the girl to watch children's videos in his living room while he went to an adjacent bedroom to check his emails, which resulted in him watching pornography for about a half hour before the girl came knocking.
"I don't know if it was a wise decision, but it's something I did," he said.
When the girl asked if she could join him, Sutherlin said he explained he was watching "adult cartoons" and that she was not welcome.
Sutherlin denied having any inappropriate sexual contact with the girl as charged.
Prosecutors could not be reached for comment, but defense attorney Bob Harper said his client was relieved.
"He's had this over his head quite a while and wants to get on with his life," Harper said.
The case went to trial during the week of Jan. 21 and at the end, jurors deliberated 4.5 hours before deadlocking on their decision.
Defense attorney Jesse Harper, son of Bob Harper, said at the time the judicial system worked because "the alleged victim's statements and recollections of what allegedly occurred during both her testimony and her initial interview at the beginning of the investigation led many on the jury to believe that Thomas Sutherlin did not commit this crime."
"From the moment he learned of these allegations until today when he testified in trial, Thomas' story has remained the same that he has been wrong fully accused and that he did not commit this crime," Harper said.
Sutherlin, who faced a potential prison term of 20 to 50 years behind bars, was accused of twice molesting the girl, during the three-year period police identified.
Sign up for our Crime & Courts newsletter
Get the latest in local public safety news with this weekly email.