WINFIELD — Power has been restored to some 1,600 people who were without power in the Winfield area Tuesday morning and town officials said 109th Avenue near Randolph Street was expected to open by mid-evening.
Town Marshal Daniel Ball said the damage was caused when a garbage truck from Republic Services pulled down the power lines Tuesday morning, causing the poles to snap.
Angie Swanson, manager of office services with Kankakee Valley REMC, the electrical provider for that area, said they were on the scene Tuesday afternoon working to repair three poles that were clipped by a garbage truck. 
The road, which had been closed to accommodate repairs to the utility along 109th Avenue, was expected to reopen around 6:45 p.m. Tuesday, said Nick Bellar, town administrator.
Ball said power went out around 6:30 a.m. and was restored about 9 a.m. Centier Bank, at 8020 E. 109th Ave., remained without power Tuesday because that's where the downed lines were located, Swanson said.
Comcast will be in the area Wednesday to repair its lines that were damaged, Bellar said. The repairs will not cause closures, he added. 
Check back at nwi.com for updates as this story develops.
Gallery: Power knocked out in Winfield

Drilling forth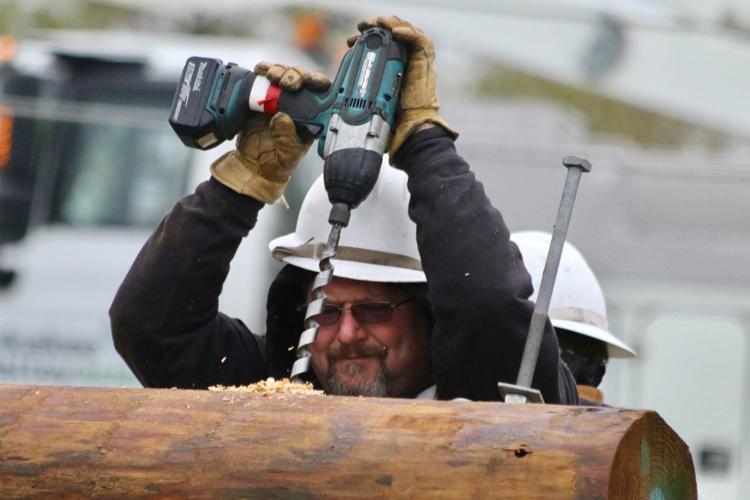 Down to the wire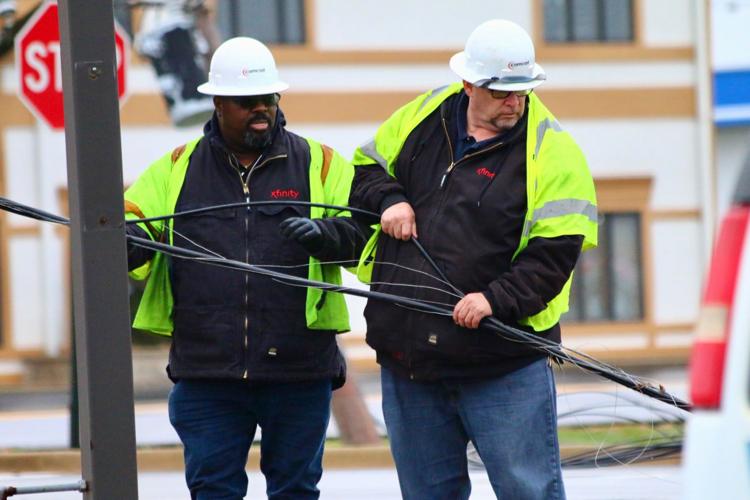 Restoring power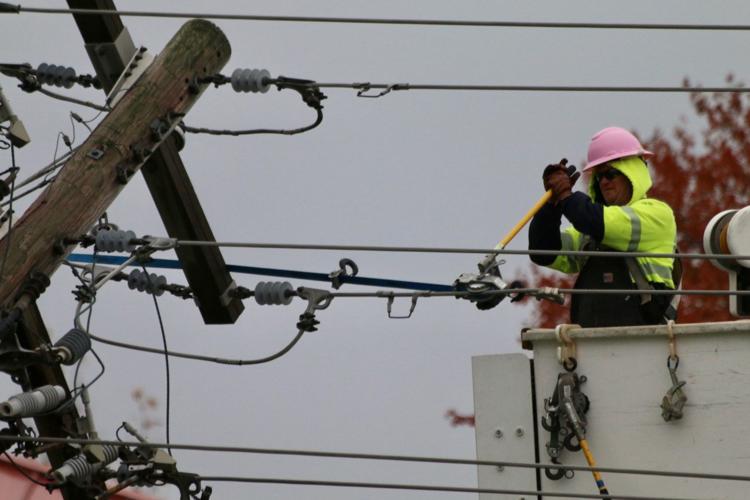 Forming a stragety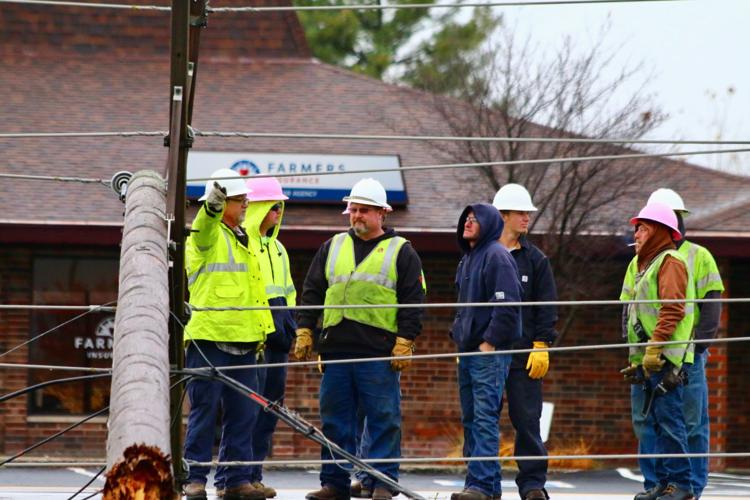 Working on the lines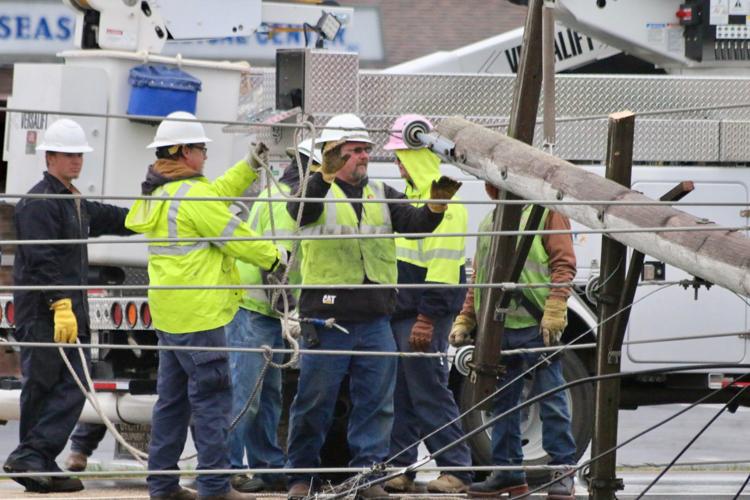 Power poles shear off in chain, knocking out power in Winfield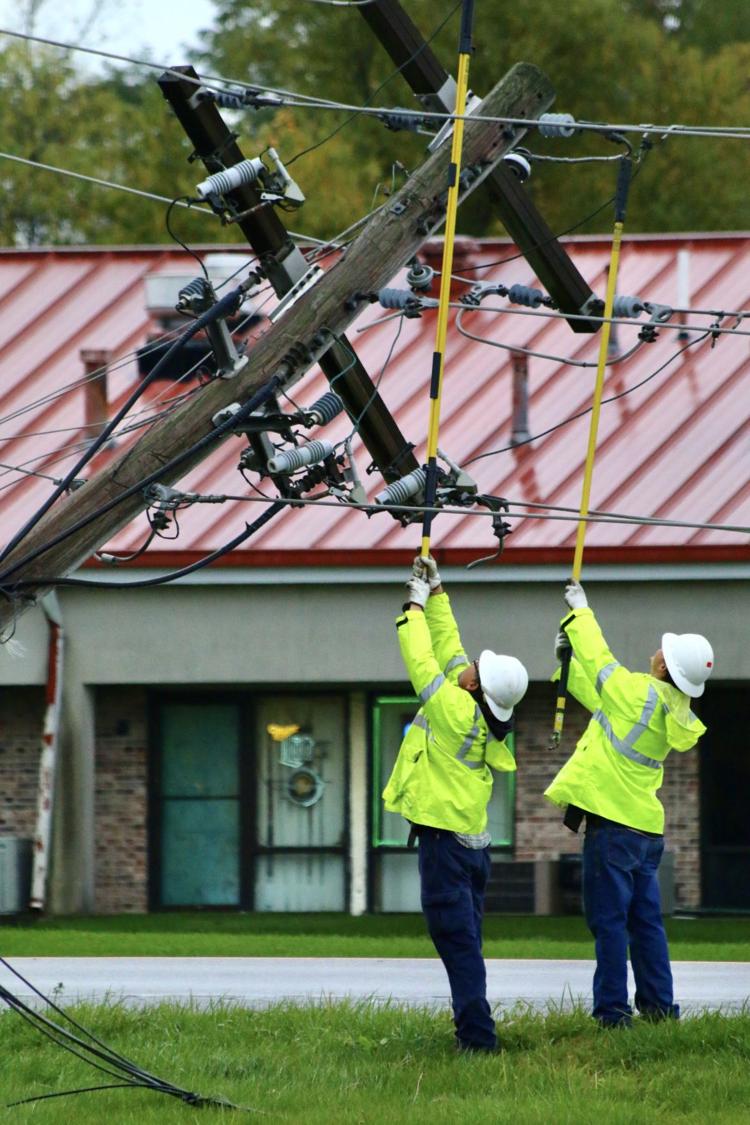 Power poles shear off in chain, knocking out power in Winfield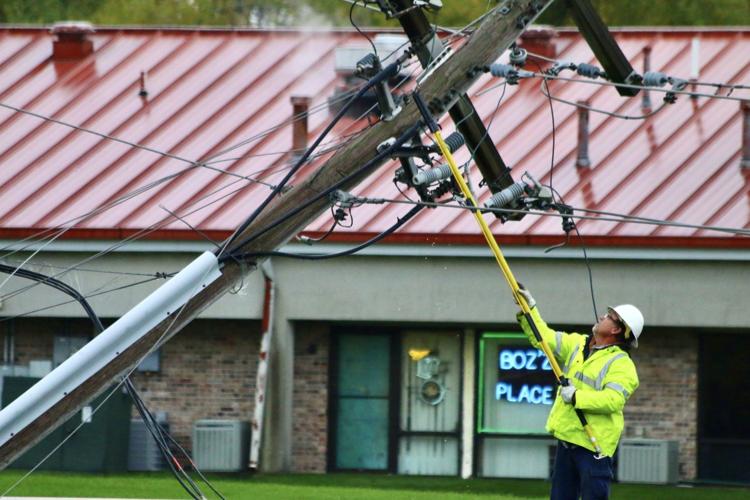 Power poles shear off in chain, knock out power in Winfield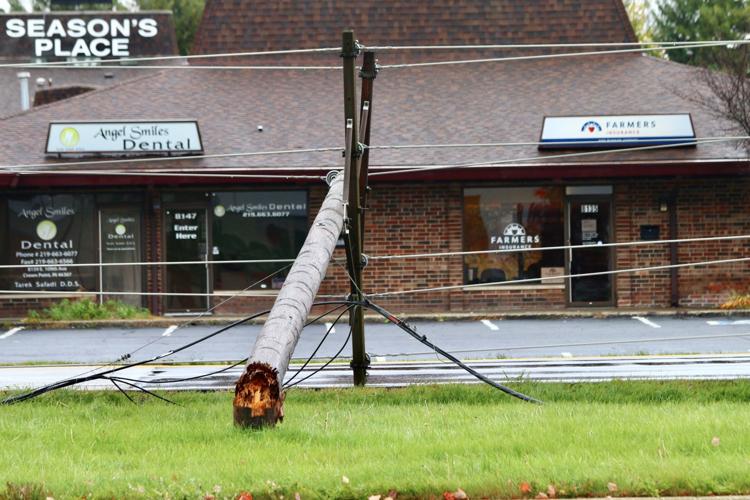 Power poles shear off in chain, knock out power in Winfield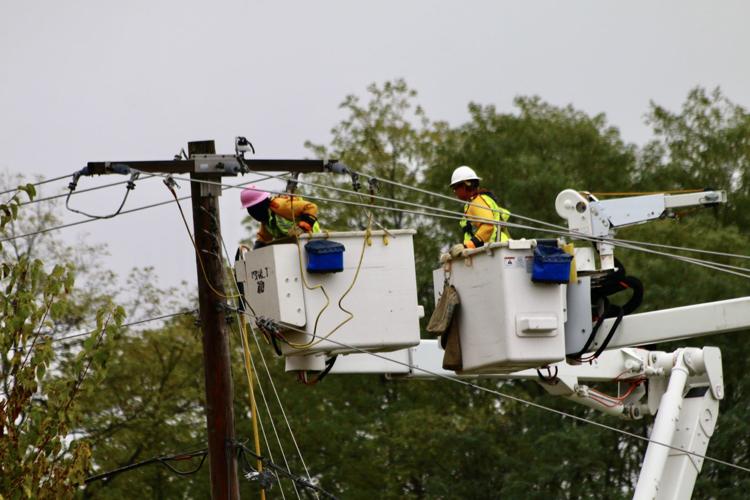 Power poles shear off in chain, knock out power in Winfield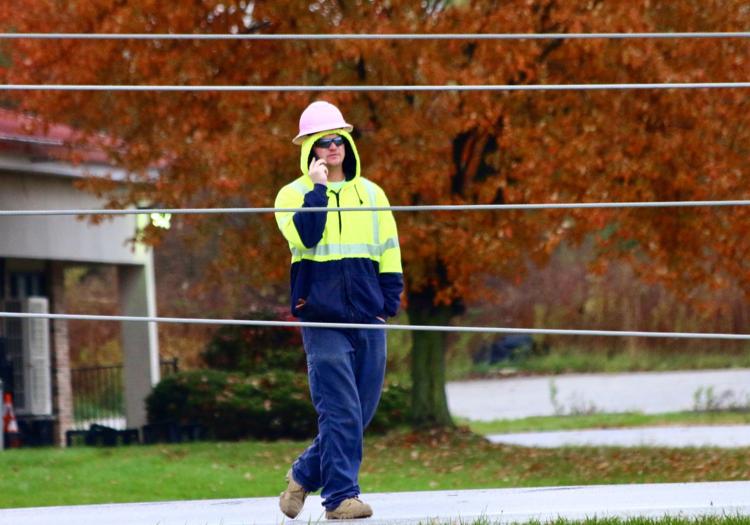 Power poles shear off in chain, knocking out power in Winfield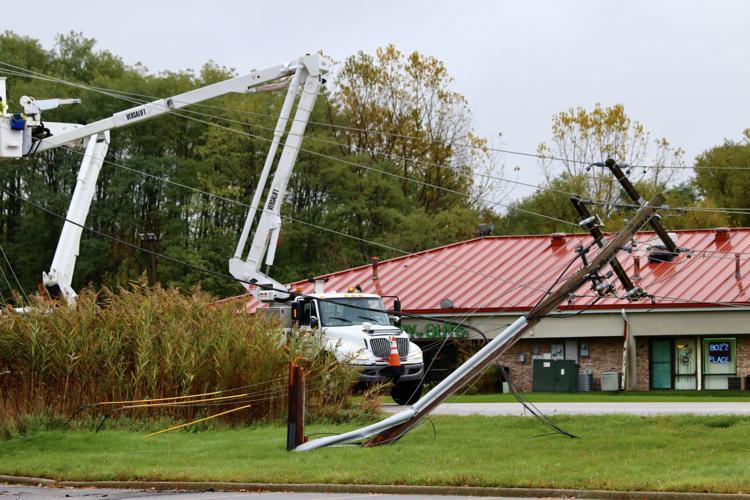 Power poles shear off in chain, knocking out power in Winfield