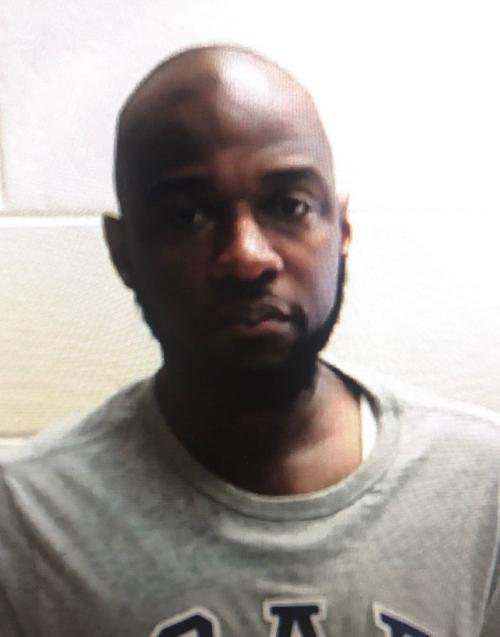 EAST CHICAGO — A little over a month ago, Gary Common Council President Ron Brewer was booked into a jail cell on allegations he tracked down his stolen vehicle and took one of the teens inside against his will into the city of Gary.
He did this rather than allowing East Chicago police handle the situation, police have said, but his defense attorney, Scott King, said Brewer had every right to make what he described as a "citizen's arrest."
Brewer allegedly told a 14-year-old boy the night of Sept. 22 that the teen's mom would be getting him back "in a (expletive) body bag," according to 43-minute, 911 audio obtained by the Times.
Since the 911 audio was released last month, East Chicago police has released little information, citing an ongoing investigation, and declined to answer any additional questions about the case.
Deputy Chief Jose Rivera confirmed Tuesday that detectives sent over case documents to the Lake County Prosecutor's Office for a review of potential charges.
It's unknown when, or if, prosecutors will press charges against Brewer.
In the meantime, our readers are owed answers. Here's a list of outstanding questions we have about that night and the criminal case against Brewer: 
Have detectives determined if Brewer did in fact fire off shots at his Lexus stolen with the teenagers inside? (Defense Attorney Scott King has said it is pure speculation that he ever had a weapon.)
Did East Chicago police find any shell casings at the location where the department's ShotSpotter technology indicated gunshots?
Were any casings found anywhere else?  How many gunshots did ShotSpotter detect?
Have detectives located the alleged weapon? If so, what type of gun? 
Have detectives determined if Brewer is licensed to carry a gun?
Did detectives ever obtain a search warrant for Brewer's home or car? 
What did the teens allegedly take from Brewer's car? (We know they took his driver's license, credit cards, and cell phone.)
What other evidence has been gathered from Brewer's stolen vehicle?
Did police execute a search warrant of his car?
Did they find any bullet casings or other evidence in the car? And if they obtained a warrant for the car, who searched it? East Chicago police, Gary police or county crime lab?
Does the vehicle remain in detectives' possession as evidence, or has it been released to Brewer?
What does business camera footage show? Does it paint a clearer picture of what happened or corroborate what witnesses say?
Will the teens face charges? If so, will they be charged in juvenile court or adult court?
There was a comment made during a 911 call suggesting police officers were in the neighborhood near the Luke gas station but they weren't responding to the scene. Can this claim be substantiated?
Attorney Scott King alleges he was not allowed to speak with Brewer the night of his arrest, violating Brewer's rights. Why was he denied and who denied him? How was King notified that Brewer was at the East Chicago police station?
 What questions do you have about the case? 
EAST CHICAGO — Detectives are expanding the scope of possible charges against Gary Common Co…
EAST CHICAGO — Detectives said they are gathering surveillance video footage from local busi…
EAST CHICAGO — A Gary politician accused of kidnapping a teen found in his stolen Lexus Sund…