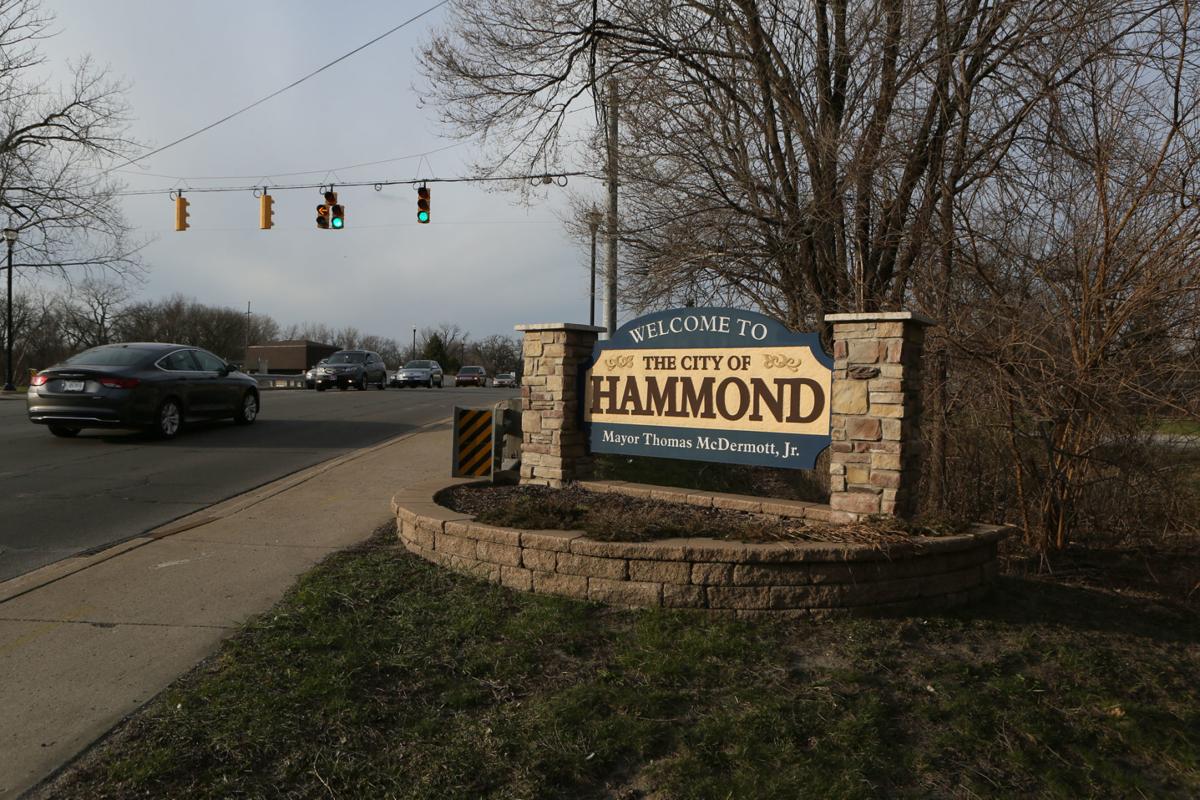 HAMMOND — A racial slur was spray-painted on the side of a Black-owned business Friday night, the owner said.
"(Expletive) N-word" was painted in large letters on the side of the 318 Bakery and Café, in the 4400 block of Cameron Avenue in Hammond, said owner Samekia Coaxum.
Coaxum discovered the vandalism Saturday morning when she was called by the property owner who had seen the graffiti.
"This morning I was frustrated, I was in tears," Coaxum said. "Why would anyone do this? I was driving from Merrillville, telling myself to calm down; that people are just spreading hate with everything happening right now."
Hammond police took a report on the vandalism and the investigation is ongoing, said Hammond police Lt. Steve Kellogg. Coaxum said someone who lives nearby said the vandalism appeared overnight.
The business owner said she saw the same slur in the same handwriting on a storage container in front of a former hardware store building on Hohman Avenue.
"It had to be someone who knows there is a Black woman trying to open a business at this property because right now, there's no sign out front or anything," Coaxum said. "And they didn't hit any other business in the district but mine."
She said the Hammond Parks Department will remove graffiti Monday.
Coaxum began with an Easy-Bake oven at age 7 and has since dedicated herself to her passion of cooking and baking. Originally from Louisiana, she moved to the Region to play basketball while going to Purdue University Northwest and has lived here ever since.
In summer 2019 she auditioned to compete in season 10 of Master Chef, a popular culinary TV show, and made it to Los Angeles among the top 80 applicants.
"I'm trying to do something great for the community and bring healthy food and new perspectives and offer kids things they can do in the community," Coaxum said.
Coaxum said she is facing challenges with the city while trying to open 318 Bakery and Café, including zoning issues, but she hopes to be in business at the location soon. At this time, she has a catering business but because of the coronavirus, she has been unable to conduct business as usual.
"In order to make a change, someone has to be a trailblazer and take a hit and I feel I have taken that hit," Coaxum said. "There's no other African American businesses in this district and Hammond needs to change with the times. It's time to transition over to 2020."
Sign up for our Crime & Courts newsletter
Get the latest in local public safety news with this weekly email.