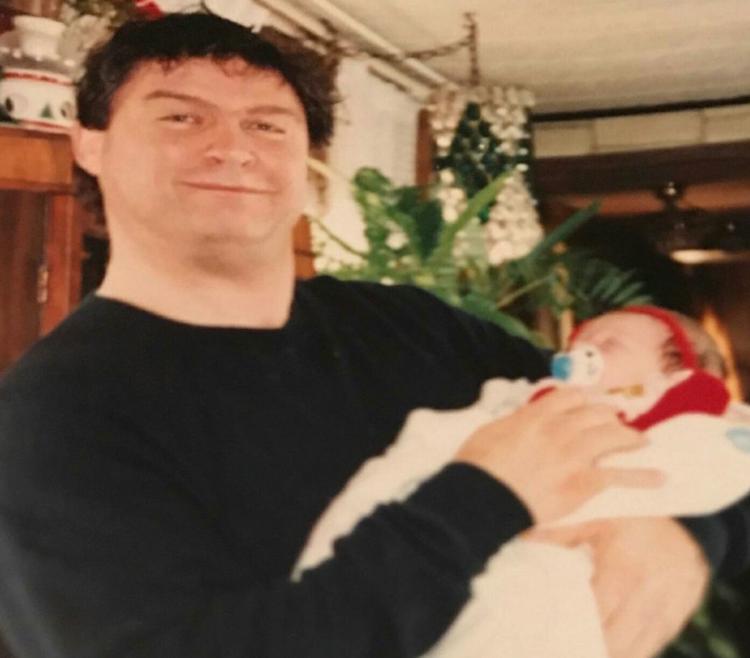 GRIFFITH — Sharon Scott has since remarried, but there's not a day that goes by where she doesn't wonder who killed her late husband.
"I want to know who and I want to know why," Scott said.
She kept every local newspaper clipping detailing the day Paul Chamness was shot dead in broad daylight while in his company's parking lot in Griffith, ready to start his shift on July 10, 1994.
Even then, Griffith police had few leads. All they know is that Chamness, 44, drove the same route every day from his Hegewisch neighborhood in Chicago to Griffith, where he worked as a truck driver for Bulkmatic Transportation Co.
That day, someone decided to follow him into the company's parking lot. Another company employee witnessed some of what happened, police said.
The witness said two black men in a dark-colored 1980s boxy-style vehicle, possibly a Mustang, pulled up beside Chamness and drove around the lot before circling back.
Chamness was shot four times — once in both the chest and abdomen and twice in the back — either with a .38 special of .357 handgun.
When Griffith police arrived moments later, at 11:34 a.m., he was fighting for his life. He later died at a local hospital.
Could this have been a case of road rage on his way into work?
"It would just be speculation on my part," Griffith Police Cmdr. Keith Martin said.
Keep reading for FREE!
Enjoy more articles by signing up or logging in. No credit card required.
"We don't think it was a robbery," he added. "His wallet was there. Valuables were not taken. It appears that the person may not have even got out of the car when they shot him."
A witness told police Chamness arrived in his personal vehicle, a 1989 teal green Ford Ranger with an Illinois license plate, and parked it next to the company truck he was assigned to drive that day, according to Griffith Detective Jim Sibley.
After the shooting, Sibley said the suspect car was seen leaving the parking lot to the south to 35th Avenue and then to northbound Cline Avenue.
Detectives worked tirelessly to find a vehicle that matched the description, but in 1994, police still were "handwriting out" police reports, Martin said.  
Newspaper records show Chamness had been with the company for about five years at the time.
"I want to know what happened. He was a good worker. He was always there when they needed him," said Scott, 69, who now lives southwest of Kankakee, Illinois.
Scott said she knew Chamness for 28 years. They met when she was 18. He was 16.
"He was a very easy-going person. He'd give you the shirt off his back if you needed it," she said. 
The two were married seven years.
Times archives show weeks after his death, Griffith police announced Bulkmatic was offering a $5,000 reward for information that led to Chamness' killer. 
"Nothing has been uncovered since we put the case away," Martin said. "If anybody were to come forward, we'd pick it up from there."