A roundup of crime stories from throughout the Region during the past 24 hours.
UPDATE: Suspect in rash of Region robberies arrested in Schererville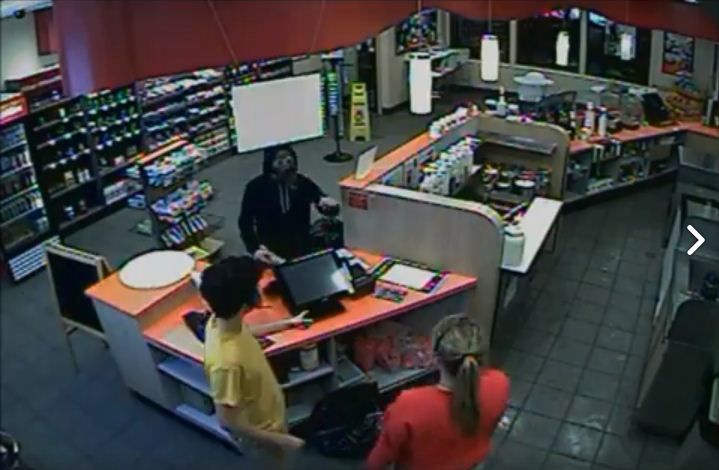 VALPARAISO — A suspect believed to be responsible for a rash of robberies in Northwest Indiana this month was arrested overnight in Schererville, police said.
A man, who has not yet been identified by police, was taken into custody about 12:30 a.m. Monday at his home on Crimson Clover Way by Lake County sheriff's police in connection with a robbery Sunday night outside of Lowell, Schererville police confirmed.
The man is suspected of robbing a Subway restaurant at 2998 E. 181st Ave., which is east of Lowell near Interstate 65 and Ind. 2, about 9 p.m., said Emiliano Perez, spokesman for the Lake County Sheriff's Department.
He also is believed to be the same suspect involved in at least 12 other robberies and two attempted robberies in Lake, Porter and LaPorte counties, Perez confirmed.
Valparaiso police said Monday they are investigating whether the suspect could be responsible for a robbery about 4:50 p.m. Sunday at a Subway restaurant at 1659 Morthland Ave., which is U.S. 30., according to a news release.
Officers were told a man entered the store, approached an employee and demanded cash. The man was carrying an item wrapped in a plastic bag and threatened to shoot the employee if the employee didn't comply, police said.
The man left the store with an undisclosed amount of cash and headed west, police said.
Police have said the man targeted sandwich shops and other stores with few employees. Besides Lake County and Valparaiso, police departments that have reported cases possibly linked to the same suspect include Griffith, Highland, Hobart, Michigan City, Munster, Schererville and St. John.
Last week, the Smoothie King in St. John released a surveillance video of a robbery Nov. 7.
The man had been described as white or light-skinned Hispanic, about 5 foot 5 to 5 foot 7 with a thin or "scrawny" build. He often wears a mask over at least part of his face.
This is a developing story. Check back at nwi.com for updates.
Hobart police seeking help in suspected fraud case
HOBART — Police are seeking assistance in locating a man believed to have defrauded area stores.
Police said the suspect made several hundreds dollars worth of fraudulent charges along the U.S. 30 corridor on Nov. 8, according to a release. His image was captured on surveillance cameras.
Any tips will remain anonymous. People with information can contact Detective Scott Shaginaw at 219-942-4654 or via email at sshaginaw@cityofhobart.org.
Region police searching for more victims of suspected 'Sweetheart Swindler'
Police said Monday they're searching for more women who may have been victimized by a 32-year-old man accused of ensnaring at least four women in "sweetheart" scams before swindling them out of money, kidnapping them and intimidating them.
In one case, Lenard A. Adams, of Merrillville, also is accused of raping a woman.
Adams is known to have operated in Las Vegas, Michigan, Indiana, Illinois and Wisconsin, said Lt. James Gonzales, of the Hobart Police Department.
Police in Hobart, Merrillville and Highland have worked with Lake County prosecutors to secure charges against Adams, he said.
Gonzales planned to announce more details regarding the cases against Adams at a news conference Tuesday.
Victims may be hesitant to report Adams because they feel embarrassed, fearful or ashamed, Gonzales said.
"We really want them to come forward and speak with law enforcement," he said.
Adams was in custody at the Lake County Jail, he said.
Possible victims should call police in the community where crimes occurred or detectives in Hobart, Merrillville or Highland.
In Hobart, Gonzales can be reached at 219-942-4405 or jgonzales@cityofhobart.org and Detective Scott Shaginaw at 219-942-4654 or shaginaw@cityofhobart.org.
In Merrillville, Detective Jim Bogner is investigating and can be reached at 219-769-3531, ext. 347.
In Highland, Detective Brian Stanley is investigating. Call the department at 219-838-3184.
Chicago man charged in attack, robbery of pizza delivery drivers in Gary
CROWN POINT — Two pizza delivery drivers were attacked with a knife and robbed last week in Gary.
General C. Ware, 20, of Chicago, was arrested Friday for his alleged role in the attack.
Ware is accused of robbing the delivery drivers with two other men Nov. 14 in the 200 block of Chase Street in Gary, according to the probable cause affidavit.
The drivers told police they were waved over to a home in the neighborhood by one of the suspects while attempting to deliver a pizza, the affidavit states.
One delivery driver was slapped and then a knife was put to her throat, the affidavit states. The robbers took her money, bank card and cell phone. They then dragged the other driver out of his vehicle.
One of the robbers stabbed the driver in his thigh, twisting the blade, while the other men rifled through his pockets, the affidavit states. The driver was also stabbed twice in the face.
The delivery drivers were then allowed to leave the scene in their vehicle, according to the affidavit.
A K-9 unit was able to track the suspects to a residence in the 200 block of Waite Street in Gary, the affidavit states.
Police were able to identify one of the suspects in the home as Curtis White, who was wanted by police on a felony warrant.
White was arrested, and one of the drivers' cellphones was found in the house.
White told police the robbery was committed by Ware and two other men, who have not yet been charged in the robbery, according to court records.
A delivery driver identified Ware as one of the three robbers in a photo lineup, the affidavit states.
Ware was charged Saturday in Lake Criminal Court with robbery resulting in serious bodily injury, two counts of armed robbery and three counts of felony battery.
He is jailed on an $85,000 bond, according to court records.
An initial court hearing is not yet scheduled.
Woman faces new drug charges after conviction in boyfriend's stabbing
CROWN POINT — A 26-year-old woman charged this summer in her boyfriend's stabbing now stands accused of creating fake crack-cocaine to sell.
Sierra M. Gentry was charged Thursday in Lake Criminal Court with dealing in a counterfeit substance, a level 6 felony.
A Hobart policeman stopped a vehicle occupied by Gentry and three other people the afternoon of Oct. 31, according to a probable cause affidavit.
Gentry, who was wanted on an arrest warrant, allegedly provided police an alternate spelling of her last name, but was eventually identified, the affidavit states.
She consented to a police search of her purse, which allegedly contained multiple small plastic baggies containing a white powdery substance, the affidavit states.
The powder tested positive for baking soda and acetaminophen, ingredients commonly used to create fake crack-cocaine, according to the affidavit.
Gentry allegedly admitted in a statement to police she intended to sell the substance to "crack heads," the affidavit states.
Gentry was on probation at the time of the arrest for her conviction Nov. 8 in Lake Criminal Court for battery resulting in moderate bodily injury, a level 6 felony.
She was accused in that case of stabbing her boyfriend in the chest with a pocketknife during an argument June 14 at their home in Lake Station.
Gentry's bond is $10,000, according to court records.
An initial hearing is not yet scheduled.
Merrillville police seek tips about 2 involved in theft of 18 cases of energy drinks
MERRILLVILLE — Police on Monday released surveillance images of two suspects in the theft Oct. 27 of 18 cases of Red Bull.
The drinks were valued at about $630 and were stolen from Gordon's Food Service, 1601 W. 81st Ave., police said.
Anyone with information about identity of the suspects is asked to call Detective Sgt. Ray Smith at 219-769-3532, ext. 363.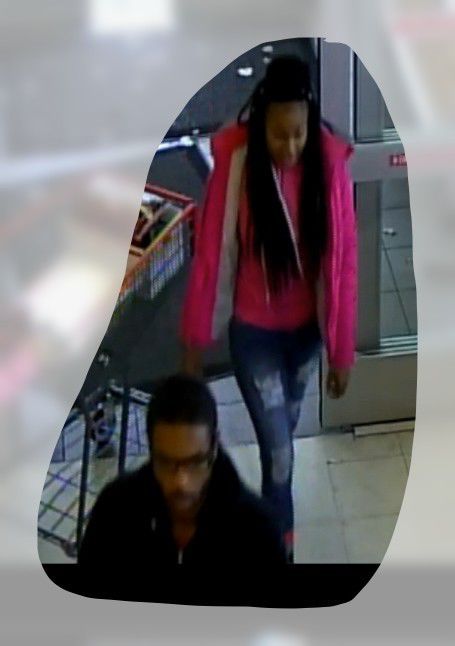 Region Cold Case Files: Who killed Linda Weldy? The LaPorte 10-year-old was kidnapped and killed after the school bus dropped her off.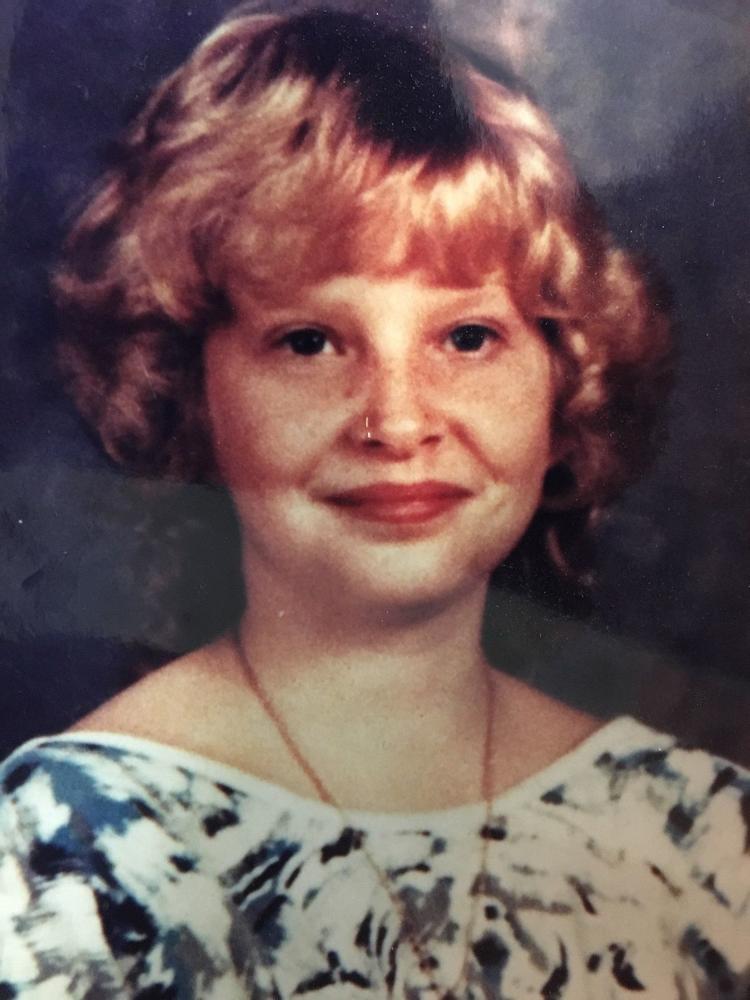 A long, gravel driveway separated 10-year-old Linda Weldy from her rural home in LaPorte County when she stepped off the school bus the afternoon of Feb. 24, 1987.
What happened next along that stretch of driveway remains largely unknown to this day.
After a massive search effort, she was found — three weeks later — on an abandoned railroad right-of-way near County Road 500 South about six miles south of LaPorte. The coroner's office determined the Crichfield Elementary School student died from strangulation.
Thirty years later, her kidnapper and killer remains at large, but detectives at the LaPorte County Sheriff's Department are not giving up hope.
LaPorte County Police Chief of Detectives Pat Cicero said he continues to speak with "persons of interest," and in the last few months alone, he has come across some "new information" and followed up on leads. He declined to go into detail.
"This case has been passed on to a couple of different generations of detectives. Right now, it's been my case for several years. We think we're making some headway and then we don't," Cicero said.
This case is a tough one, he said, because the technology simply wasn't there in the 1980s. What made matters worse was Linda's body was found three weeks after her death.
"So it's not like they had a fresh scene with fresh evidence," he said.
Still, the evidence police do have has been well-preserved, so there's potential for breakthroughs in the case, he said. Today, VFW Post 1130 stands in the place where Linda's former home had been at 181 McClung Road. Her family still lives in the area, Cicero said.
In 2014, evidence previously tested, along with new evidence, was turned over to Indiana State Police for a laboratory analysis, hoping DNA would lead police to Linda's killer.
Cicero said the results allowed police to "pursue different avenues," but he declined to elaborate.
Linda was dropped off by the school bus at about 3:30 p.m.
Her mother, Karen Egolf, previously told The Times she was working late that night and it wasn't until 11:30 p.m., when her shift ended, that her boyfriend at the time notified her on a CB radio in her car that Linda had not returned home.
Nobody went to the authorities earlier because it was just assumed that Linda went off to play or spend the night with a friend, she told The Times in 2014. 
There were rumors years ago that Linda's abduction and death was the work of a possible serial killer, but Cicero is skeptical.
"There could be a lot of motives. Was there info she was going to share about something else? I think a lot of people's imaginations run wild with all the crime shows and the internet. There's the likelihood, when a 10-year-old is killed, a lot of people, including law enforcement, will assume she was sexually assaulted," Cicero said.
Cicero said police have not been able to rule that out.
He said he believes Linda likely knew or recognized her killer.
"Statistics will show that in many homicide investigations," he said, "it's someone that you know, someone who is close to you."
Anyone with information about Linda Weldy's murder should contact Cicero at 219-326-770 ext. 2404 or via email at pcicero@lcso.in.gov.
2 men convicted in 1994 Chicago rape, murder to be retried
CHICAGO — Cook County prosecutors say they will retry two men convicted of a 1994 rape and murder that recent DNA testing suggests they did not commit.
Judge Dennis Porter on Friday vacated the convictions of Nevest Coleman and Darryl Fulton. The two are serving life sentences and have been behind bars for more than 23 years.
Porter ordered a new trial and freed them on their own recognizance. Attorneys for both men said they expect their clients will be released Monday.
Coleman and Fulton were convicted in 1997 in the rape and murder of Antwinica Bridgeman. The woman celebrated her 20th birthday at a gathering of friends, including Coleman. She disappeared that night and was discovered weeks later in Coleman's basement.
Coleman attorney Russell Ainsworth says DNA evidence will exonerate both men.
Concealing homicide charge filed in slain bartender case
JOLIET, Ill. — A northern Illinois man has been charged with concealing a homicide in the shooting death of a woman who had been reported missing.
The Will County sheriff's office on Friday announced Jeremy Boshears, of Coal City, was charged in connection with the disappearance of Kaitlyn Kearns.
An attorney for the 32-year-old Boshears' could not immediately be reached for comment and the Will County state's attorney's office said additional charges could still be filed in the case.
Investigators located 24-year-old Kaitlyn Kearns' body and her SUV during an overnight search in a rural area of Kankakee County. She was reported missing Tuesday after being last seen early Monday at a bar in Joliet where she was a bartender.
The Kankakee County Coroner's Office confirms that Kearns suffered a single gunshot wound to her head.