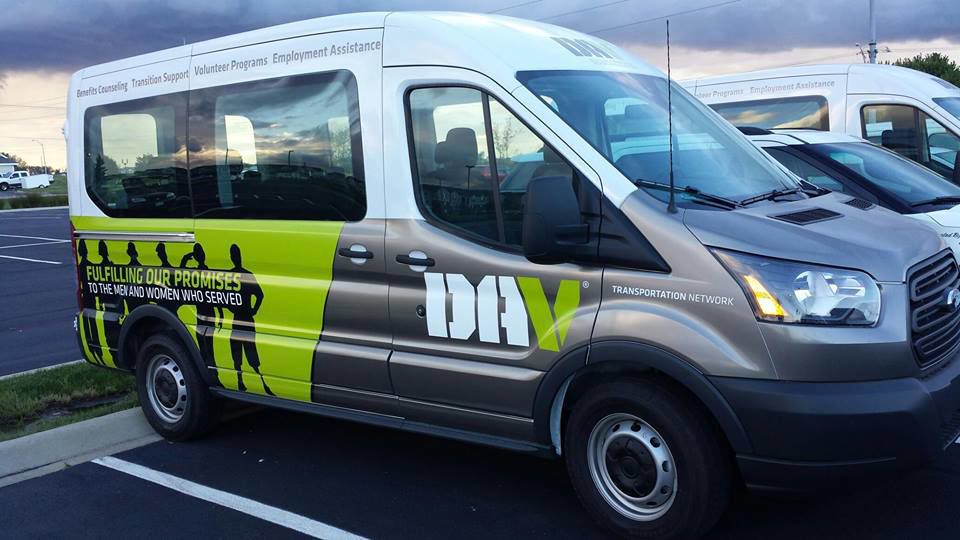 CROWN POINT — A former Disabled American Veterans commander is facing a theft charge for swiping tens of thousands of dollars from a Crown Point chapter, court records state.
Kent Proctor, 69, of Gary, faces a July 25 hearing in Lake Criminal Court on one count of level 6 felony theft. He is accused of pilfering about $40,000 from DAV Chapter 80.
Reported victims in the case say they're eagerly awaiting closure in the alleged criminal matter that has been working its way through the courts since 2016.
"We need some sort of resolution, closure with it all," said DAV Chapter 80 Commander Kevin Dvorak, who said he has spent the last three years waiting for justice to be served in the case.
Disabled American Veterans is an organization providing aid to disabled veterans and their families, including help filing claims for health care, disability, employment and other financial benefits.
Between 2011 and 2014, Proctor was commander of the Crown Point DAV and had bank accounts at Centier Bank in Merrillville, court records state.
In December 2014, Dvorak said he confronted Proctor after he discovered that a $200 organization check written for rent to the Elks Club had bounced. Only Proctor and Treasurer Jefuan Harper were authorized to write checks.  
"Things just didn't make sense," Dvorak told The Times recently inside the Crown Point American Legion.
When questioned about the lack of funds in the account to cover the check that bounced, Proctor confessed and said, "It's all on me. I'm the one that is responsible for this. Jefuan had nothing to do with it," court records state.
Additionally, chapter members started to realize donations from the DAV's annual "Forget-Me-Not" fundraising events weren't being fully collected and turned over to the organization, which are used to purchase DAV vans to provide free transportation to VA medical facilities for injured and ill veterans. 
The Forget-Me-Not events were held at the Golden Corral restaurant in Merrillville on Veteran's Day in 2011, 2012, 2013 and 2014, court records state. During that time period, a total of $10,084.71 was collected, but the funds were not turned over to the chapter by Proctor, court records allege.
In July 2015, Dvorak said he spoke with two Golden Corral managers, who told him Proctor worked the event and made all the arrangements. When the final tally was determined and the donations were collected, Proctor "would walk out of the restaurant with the cash," court records allege.
No records exist to document any cash deposits of these Veteran's Day fundraising events by Proctor, according to those same court records.
During chapter meetings following the events, Proctor would "provide a verbal update to the chapter, but he could never recall the amount of funds collected and said that the amount was around $300-400," the court records allege.
"It stayed in his pocket. That was the truth," Dvorak said.
An examination and audit was made of Chapter 80's bank accounts with Centier Bank.
"Proctor made numerous withdrawals in person at the Centier Bank at locations in Gary and Merrillville to withdraw funds from the Chapter 80's Special Needs account without any prior approval," court records state.
In late 2010 or early 2011, chapter members agreed that Proctor was no longer allowed to hand out any money between their meetings.
After Proctor was told that he could not give out any more funds, he continued to remove money from the account without permission, court records allege.
"Kent shouldn't have been able to do cash withdrawals," Dvorak said. "We found out that the bank had suspicious activity showing Kent would withdraw multiple times a day at the same teller. ... He knew what he was doing was wrong."
When The Times contacted Proctor for comment on the case and allegations against him, he denied doing anything wrong to impact the Crown Point chapter.
"I didn't do anything. They do what they want to do with me. They put the blame on me," Proctor said.
"I don't have a way to beat them. They want to lock me up after all the service I have done for them, so be it."
Between the Forget-Me-Not events, bank withdrawals and checks written out to Proctor, Dvorak said the local DAV chapter was out about $40,000.
"We're healthy now, but for a while there, we were struggling. We were hurting," Dvorak said, adding that he had to apply for grants and ask for donations from other DAV chapters for Chapter 80 to be able to stay afloat and support its members.
"Our chapter felt defeated," Dvorak said. "The Forget-Me-Not volunteers were hurt. What he did really hurt morale for the guys."  
Sign up for our Crime & Courts newsletter
Get the latest in local public safety news with this weekly email.