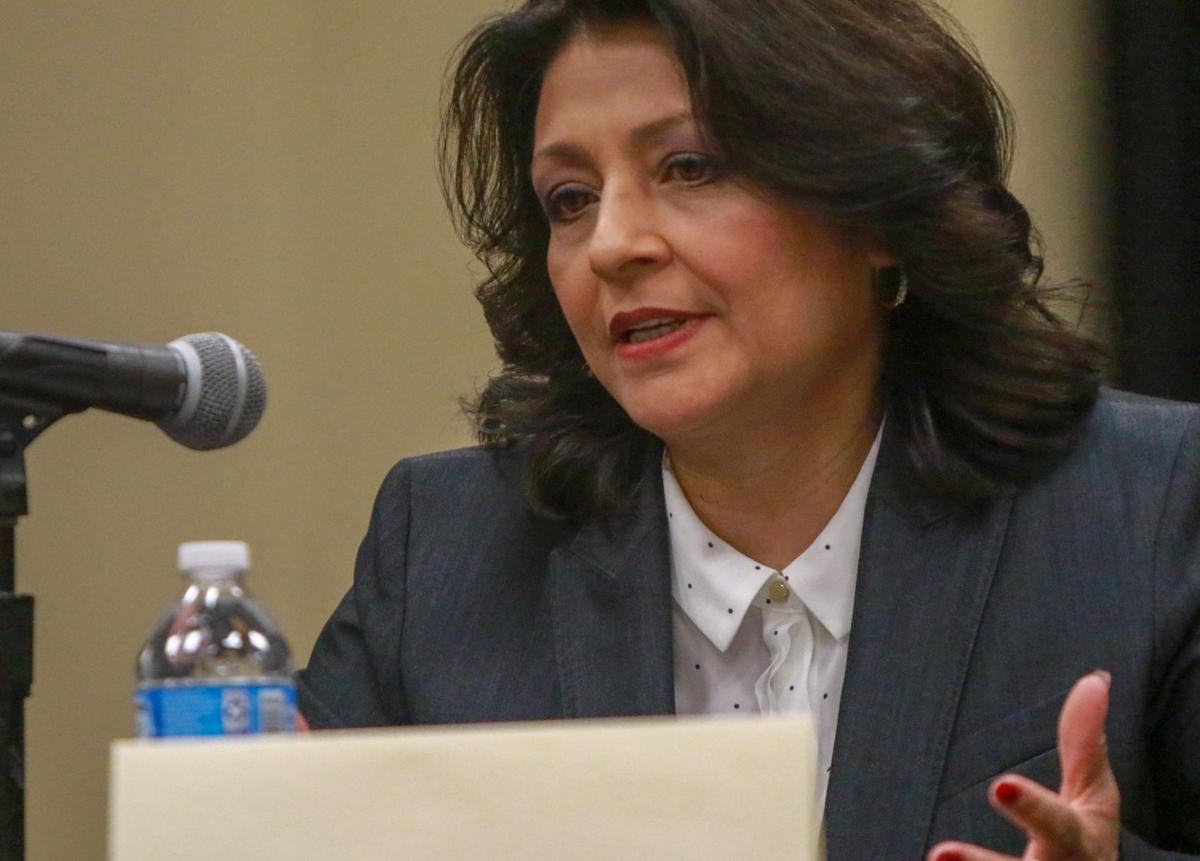 GARY — Lake County sheriff's investigators are probing allegations that an off-duty officer working security at a Gary bank failed to follow proper procedures during a weekend armed robbery at the business.
Lake County Sheriff Oscar Martinez confirmed Wednesday a joint investigation between his office and the FBI continued into the Saturday armed robbery of First Midwest Bank on Ridge Road in Gary. No one has been arrested in the case.
Martinez also confirmed his office is investigating whether one of his sheriff's officers, who was working off-duty security there, followed proper protocols during the robbery. Martinez would not publicly verify the officer's identity, citing an ongoing internal investigation.
However, sources with knowledge of the investigation identified that officer as Cpl. Maria D. Trajkovich, who ran an unsuccessful campaign for sheriff in the 2018 Lake County Democratic primary.
Martinez said his office is investigating reports that Trajkovich was in a drive-thru area in the back of the bank, rather than in the front lobby area at her normal post, when the robbery took place.
"We are performing an internal investigation of those circumstances," Martinez said, noting bank security footage was among the evidence being reviewed.
Trajkovich said she could not comment on the internal investigation without approval from the sheriff's office administration. 
Police continued Wednesday to search for a male suspect following an armed robbery of a Gary bank on Saturday.
At 12:15 p.m. that day, police said a suspect pointed a black semi-automatic handgun at a bank teller and demanded cash before fleeing northbound on Ridge Road.
The suspect is described as a white male, slim build, approximately 5 feet, 9 inches and wearing a black headscarf, a white T-shirt with a long-sleeved athletic shirt underneath, black jogging pants and gray and black Converse gym shoes.