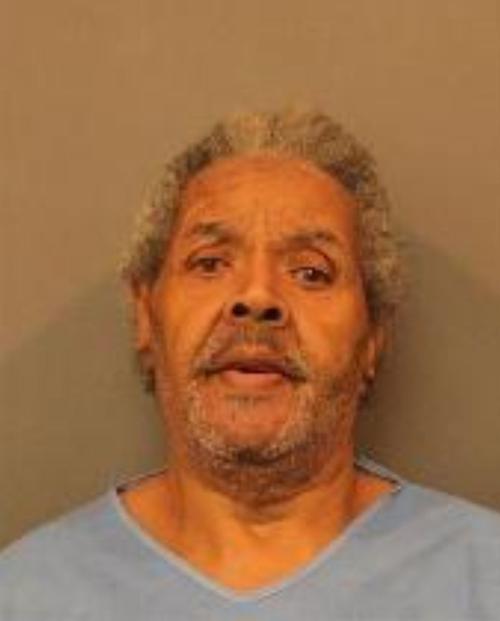 CROWN POINT — A judge entered formal not guilty pleas Wednesday for a Gary man accused of fatally stabbing another man during an argument that started when the victim allegedly used homophobic slurs against him.
Edward Miller, 75, who allegedly told police he's "a retired drag queen," wore a jail uniform as he sat in a wheelchair holding a cane during his formal appearance before Lake Criminal Court Judge Diane Boswell.
Miller's attorney, Casey McCloskey, said the case was unusual.
Police found 64-year-old Carlos Johnson, of Gary, lying against a wall March 26 at an apartment building in the 100 block of West 11th Avenue with stab wounds to his neck, both arms and back, Lake Criminal Court records say.
A trail of blood led out of an apartment into a hallway, and police found a large, brown-handled knife with blood on it in the apartment's kitchen sink.
Miller had blood on his shirt and pants and was standing near the apartment door, records say. Officers took him to the Police Department for questioning.
Miller told police he was in his nephew's apartment drinking with Johnson, records say. The nephew went downstairs before the stabbing.
Miller said he's "a retired drag queen," and Johnson began using homophobic slurs against him. Miller claimed they argued, Johnson picked up a "little black knife," and he picked up a butcher knife, records say.
During an initial interview, Miller said Johnson made several threats and came at him with a knife, so he stabbed back, records say. 
During a subsequent interview, Miller said Johnson made a stabbing motion but then they argued for two minutes before Miller grabbed a knife. When a detective asked what specific threats Johnson made, Miller said Johnson "was just calling him names and arguing," records say.
Johnson's stab wounds were inconsistent with Miller's version of events, records allege.