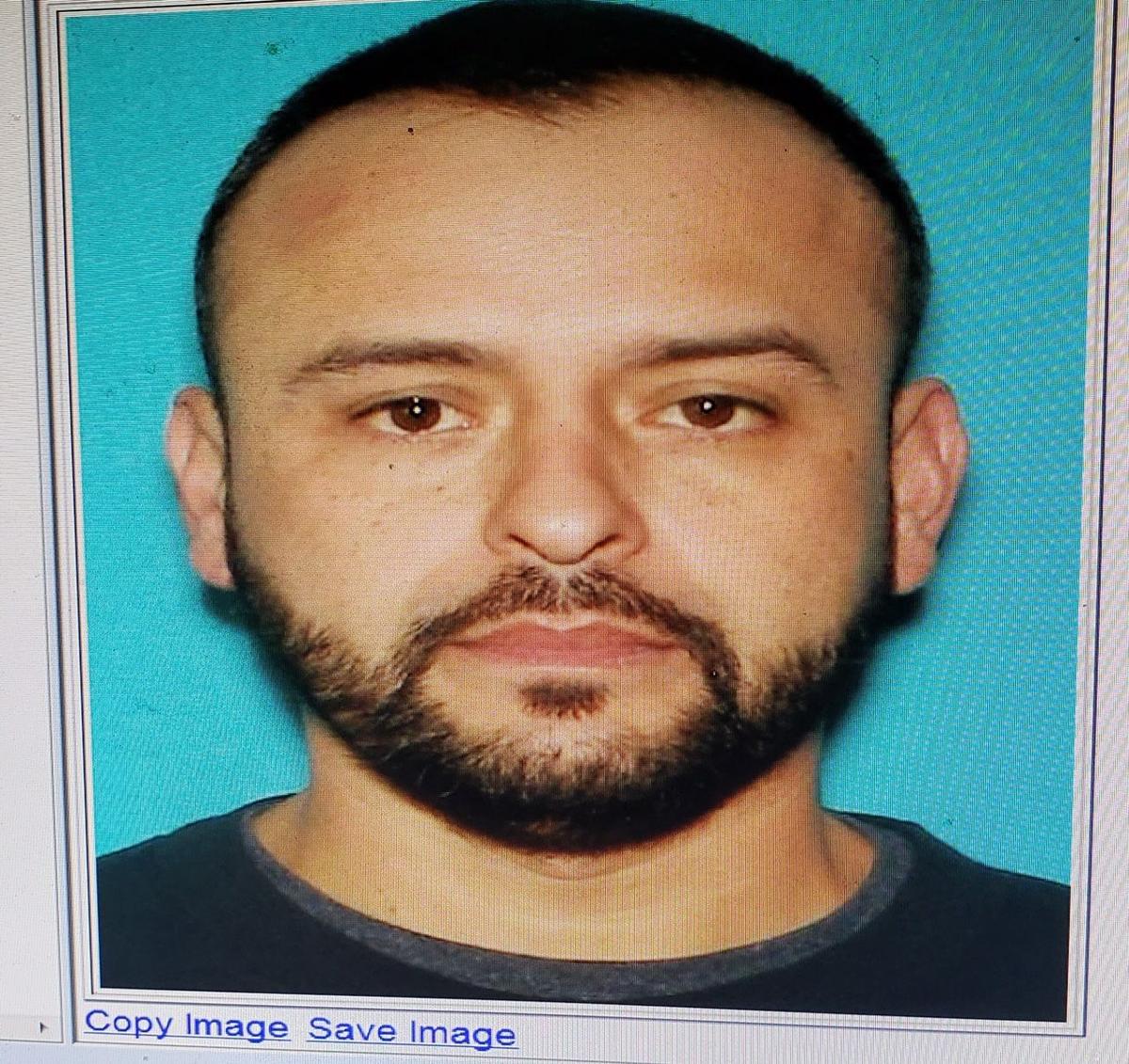 RIVER ROUGE, Mich. — A man suspected of killing a Lowell woman remains at large as the U.S. Marshals Service continues the hunt. 
An unspecified cash reward was also offered to anyone who can provide information that leads to the arrest of the suspect, who is considered to be armed and dangerous, said Robert Watson of the U.S. Marshals Service Eastern District of Michigan. 
Efrain Medina, 41, is still being sought as the suspect in the murder of Natalie Hein Ramstrom, 36, of Lowell. Medina has been charged with first-degree murder, police said. 
Ramstrom was shot in the head "execution-style," and her body was wrapped in plastic, officials from the U.S. Marshals Service recently reported. On Monday, U.S. Marshal Owen Cypher provided more details on the case to a Detroit, Michigan, media outlet, which were confirmed to The Times by the U.S. Marshals Service Eastern District of Michigan. 
Ramstrom was first reported missing in late October to the Lowell Police Department. Her body was discovered Oct. 27 at 10 p.m. at 121 Catherine St. in River Rouge for a well-being check, police said. 
Medina, the last person known to be in the deceased woman's company, "immediately" became a person of interest in the case, according to a news release from the River Rouge Police Department in Michigan. 
The U.S. Marshals Service said Medina, who had apartments in Lowell and River Rouge, was previously abusive to Ramstrom during their relationship. Medina's apartment was about a block away from Ramstrom's home and the two met at a local bar, officials said. 
A friend of the woman told investigators that Ramstrom said Medina choked her, slapped her and threw her down a set of stairs just three weeks before her death, according to the U.S. Marshals Service.  
After identifying her body, officers learned the residence had been rented out to Medina. 
Officers tracked Medina, an electrician, to his place of employment at FCA Mack Avenue Engine Plant to bring him in for questioning but were denied access into the facility, River Rouge police said. 
Fellow employees alerted Medina to the police presence at his work, during which time he was able to evade security personnel and exit through an adjacent building undetected, police said. 
Medina fled to Illinois in a stolen maintenance vehicle he took from his workplace, the U.S. Marshals Service said. Investigators believe some of Medina's friends and relatives are helping him hide out in the states or in Mexico, where he has ties.
Officials from the U.S. Marshals Service declined to say whether there have been updates in the search.
Anyone who knows of Medina's whereabouts or believes to have seen him should either call 911 or call the U.S. Marshals Service 24-hour tip line at 313-234-5656. 
Samantha Schmidlin, of Cedar Lake, previously told The Times she has been friends with Ramstrom for 20 years. The two grew close at Lowell High School and have since stuck together through motherhood and more together.
"It's unreal to actually think this kind person is no longer with us," Schmidlin said. "She was the kind of person everyone wanted to be around. She would do anything for any of her friends, and she was a wonderful mom."
Schmidlin said Ramstrom had two young daughters, whom she adored.
Ramstrom was also as an instructional aide in Tri-Creek School Corp.'s Three Creeks Elementary, where she worked with second grade students. Before that, she was a volunteer at the elementary school and served on its PTO.
In the wake of Ramstrom's death, additional counselors were made available to Tri-Creek employees, Superintendent Rod Gardin said in a letter to employees.
"Every person who works in Tri-Creek is important to each of us. When one of our colleagues or their family hurts, we all share in that feeling," Gardin wrote. "We are terribly saddened by Mrs. Ramstrom's passing, and our thoughts and prayers are with her family."
Schmidlin said Ramstrom was beloved by the students.
"The kids loved her; they're going to be so sad without her," she said.