An intense rage filled Larry Eyler as he drove north on Ind. 63 toward Chicago in July 1983.
The Crawfordsville, Indiana, native had just learned his lover, John Dobrovolskis, cheated on him with another man. So, he set off in search of something — or someone — to distract from the pain.
While driving, Eyler happened upon a young black man who had been hitchhiking on the side of the road near U.S. 41. He stopped his pickup truck and propositioned the stranger.
Eyler asked if he could tie up the man and perform a sex act on him, offering $75 in return.
After some thought, the stranger said yes. The pair then headed to an abandoned farmhouse in Newton County — just outside of Lake Village — arriving close to 4 a.m.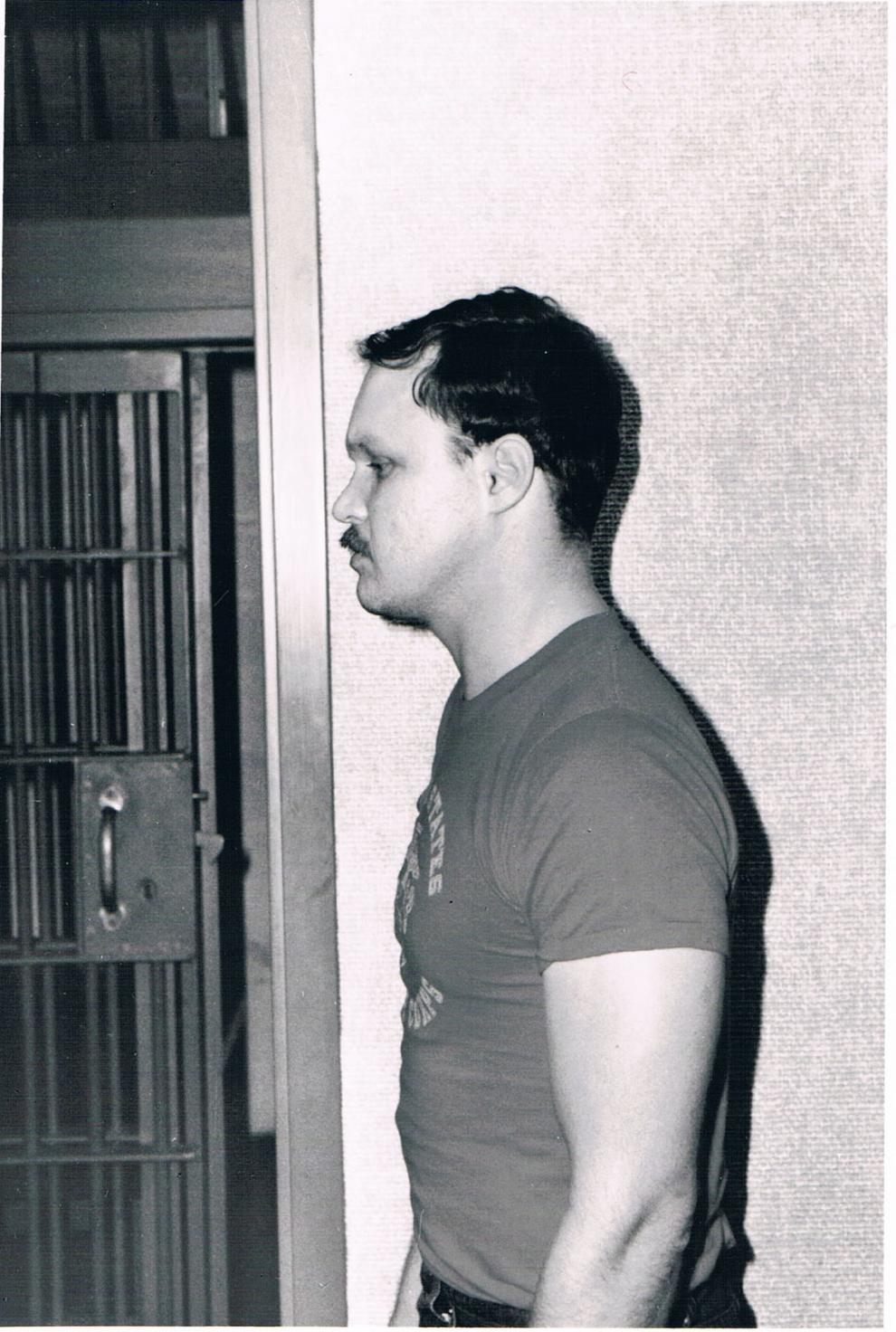 Eyler gave the man drugs and alcohol as they walked to the vacant barn. He then tied the stranger to a beam, blindfolded him with an Ace bandage and put tape over his mouth. Handcuffs also were placed on his wrists, with his pants pulled down to his ankles.
"OK … make your peace with God," Eyler told the man.
Soon, Eyler shoved a knife through the stranger's abdomen and chest multiple times before he succumbed to his injuries. Eyler knew exactly where to hide the unknown man's body.
Eyler, later coined the Highway Killer, had visited the abandoned farmhouse twice in March and once in May of that year, using it as the site for the killings of Michael Bauer, John Bartlett and an unidentified white man, whose head and hands were cut off. Each time, he found himself enraged at his lover's infidelity and in need of a release, with murder serving as the perfect solution.
He placed his newest victim in the same shallow grave as the three men and left a bit of space between them. Eyler didn't think "it was proper to bury this (black) person next to the other three Caucasian men," he wrote in a 1990 letter confessing to these murders in addition to 17 more across Indiana and Illinois. He only faced legal consequences for two.
The four bodies were discovered Oct. 19, 1983. Only Bauer and Bartlett would be identified by investigators, with the unknown men remaining nameless for the next 25 years.
'You can't forget a name'
In 2008, Scott McCord took over as the Newton County coroner.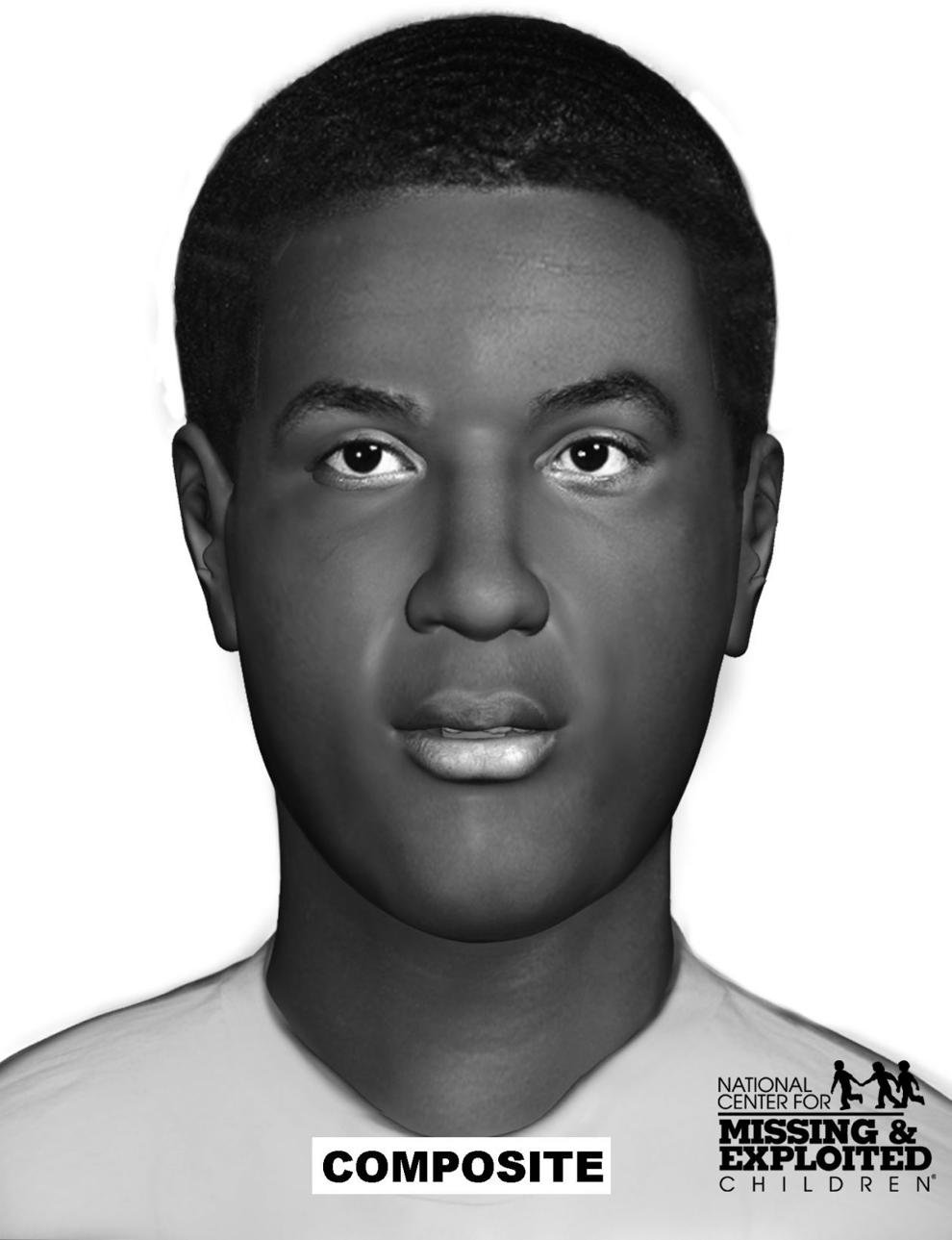 His first mission? To find a proper office space for him and the agency's past files — most of which were stored in dust-coated bankers boxes. As he poured through the cardboard containers to see what he could throw out, McCord made an interesting discovery.
"Every coroner just kind of handed everything down to the next," McCord said. "I picked up one of the boxes and kind of shook it, and I'm like, 'Oh, this doesn't sound right.'"
Instead of old autopsy reports, McCord found himself staring at a pile of bones and a slip of paper with a case number for Indiana State Police District 13 in Lowell.
The box had been labeled "Victim Four," with the remains belonging to the hitchhiker Eyler picked up on the side of Ind. 63 and murdered in July 1983.
Soon, he would find "Victim Three" — the unidentified white man — in another box.
He called ISP to find out more information about the case. However, District 13 officials told McCord it had been closed and the bones returned to the families. But clearly, they were wrong.
McCord then found his next mission in life: To find out who these men were and get them home. He dubbed the pair Adam and Brad — finally, they had a name.
"I gave them names," McCord said. "Because if you give them names, then they are no longer numbers and you won't forget them. … You can't forget a name."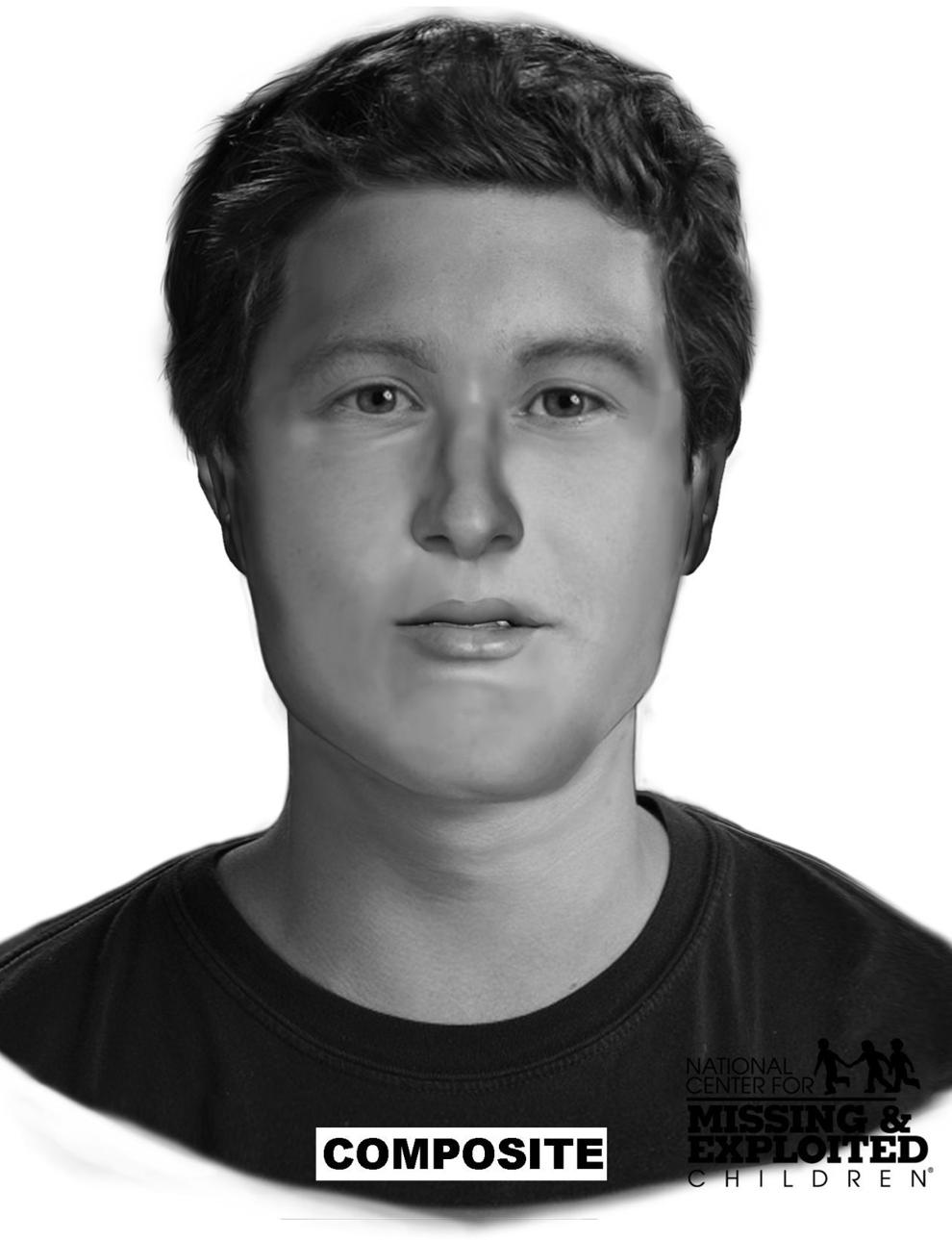 McCord sent the two's dental records and DNA to various databases — including the National Missing and Unidentified Persons System (NamUs) and the Combined DNA Index System (CODIS) — to check for a match. Unfortunately, nothing came up.
He even had computer-generated composites made for the men, which show what they might have looked like when they were alive. These images are in the National Center for Missing and Exploited Children's poster collection of people who've disappeared.
"As a coroner, you take an oath to use every means possible to identify a body," McCord said. "This just not right. If these were my kids, I would want somebody doing something, and maybe that's what keeps me going. Somebody's got to do it. If I don't, who's going to?"
As of August 2019, Adam and Brad's true identities continue to remain a mystery. However, they aren't alone. At least two of Eyler's Indiana victims are still unknown, with one also in Illinois.
'One heck of a story'
Eyler's killing spree began with the murder of 19-year-old Steven Crockett.
Police discovered his body among scattered corn cobs in Kankakee, Illinois, just beyond the Indiana border, on Oct. 23, 1982 — almost an exact year before the four men would be found near Lake Village in Newton County.
Crockett had been stabbed more than 30 times and then discarded in the field.
A week later, John Johnson went missing from Chicago. The 25-year-old didn't resurface until Dec. 25, 1982, in Lowell. He was stabbed to death and found right off the highway.
In just three days, police would find Steven Agan's body in a wooded area next to Ind. 63 on Dec. 28, 1982. He disappeared from Terre Haute.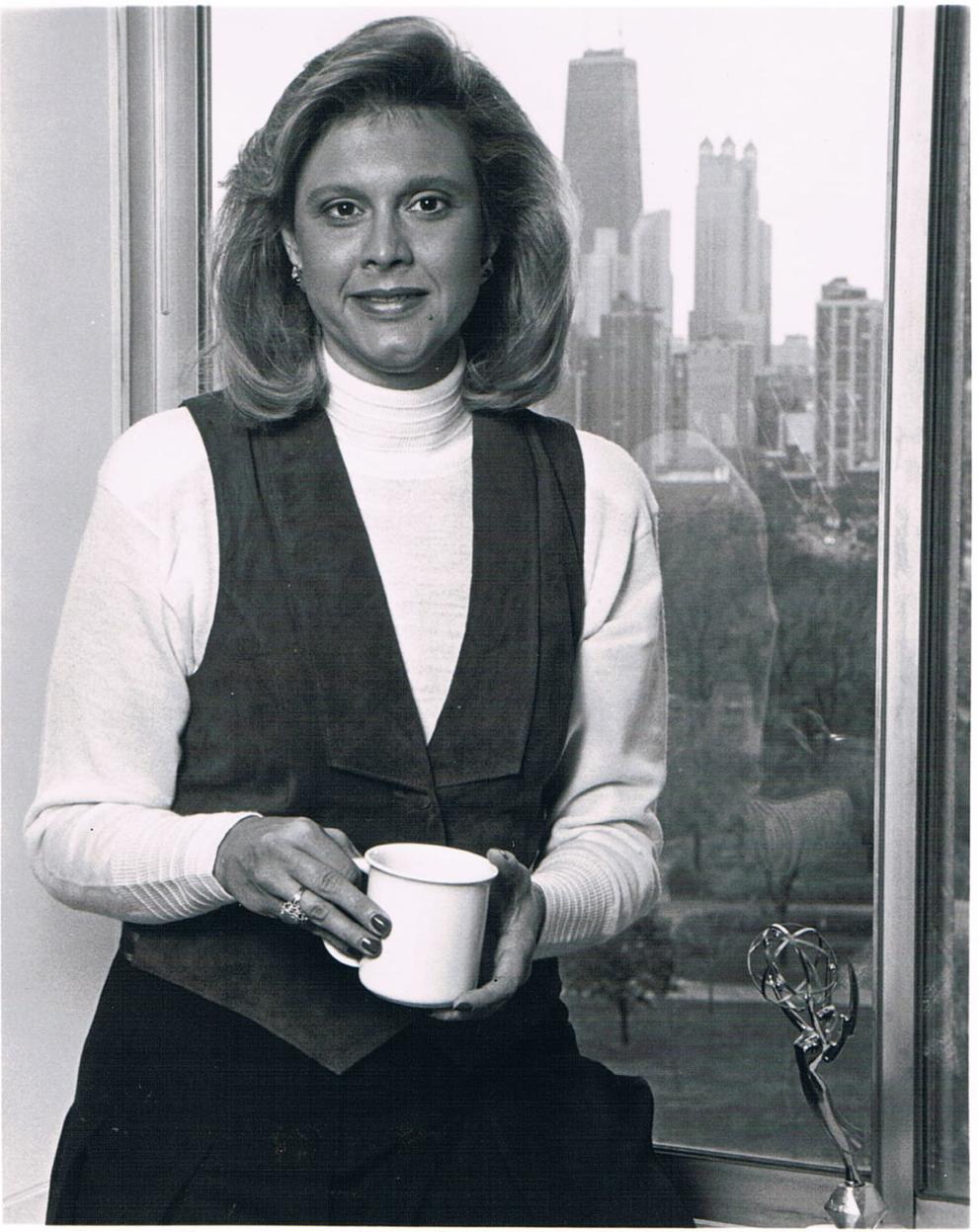 While the 23-year-old suffered several stab wounds similar to the other victims, his killing turned out to be much more violent. Agan's abdomen and chest had been sliced open, with a gash across his throat, showing the killer had "tremendous rage."
For the next few months, men's bodies would continue to pop up across Indiana and parts of Illinois near the states' shared borders. Gera-Lind Kolarik took note.
At the time, Kolarik worked as an assignment editor with a Chicago news station. She began to suspect the murders were committed by the same person since the killings followed a similar pattern.
Kolarik said each victim bore similar stab wounds and were found with their pants or underwear around their ankles. Some of the bodies — typically a hitchhiker or male prostitute — were dismembered or further mutilated after death.
"I went to a news meeting," Kolarik recalled when she tried to pitch the story. "I said, "We have a bunch of killings, and they are definitely connected. ... It might be a homosexual serial killer."
Indiana State Police were drawing similar conclusions and even formed a task force to address the various homicides in the spring of 1983, meeting in Indianapolis.
Following the statewide gathering, a man reached out to investigators June 6, 1983, saying he believed Eyler, his former lover, was involved in the string of murders. Kolarik said this placed Eyler on police's radar, but he never was put under full surveillance.
Kolarik started working with the Indiana agencies, as well as ones in Illinois, to try to connect the killings. The bodies kept piling up, with little to no usable evidence because the men had been murdered several days or weeks before they were found by police, leaving them exposed to inclement weather and wild animals.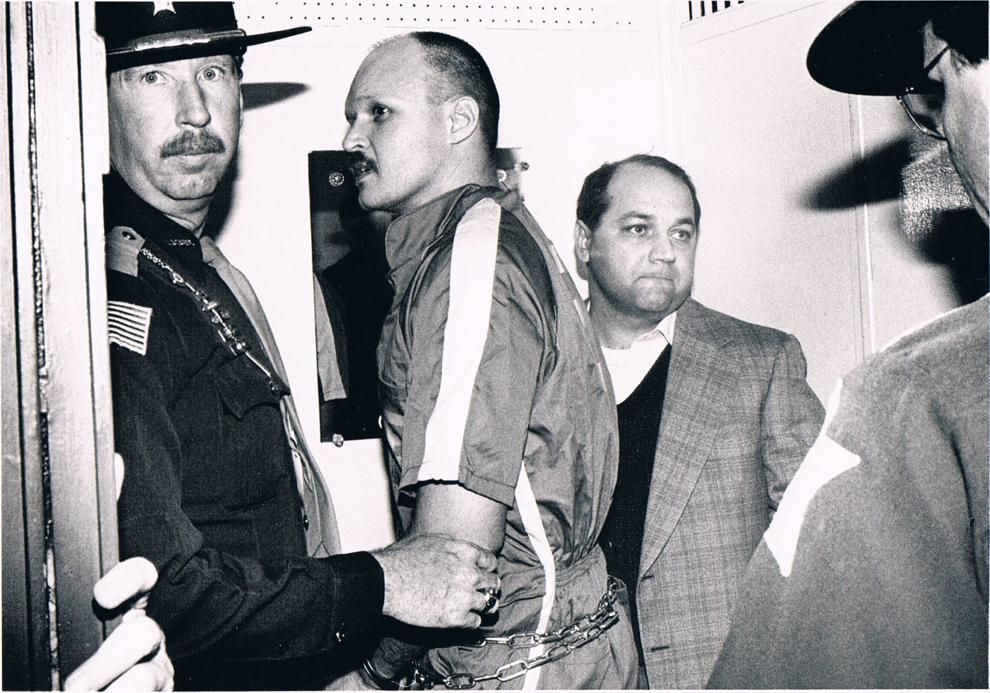 Ralph Calise changed this, Kolarik said. On Aug. 31, 1983, a landscaping crew stumbled upon his body, which had been hidden among a cluster of trees near Lake Forest, Illinois.
The 28-year-old was murdered about 12 hours earlier, Kolarik said. Police finally had a fresh crime scene. They recovered boot prints and tire tracks from the area.
Kolarik said Calise, the 12th murder victim so far, was dumped in the same area where investigators found Gustavo Herrera, 28, and Ervin Gibson, 16, four months prior. The bodies were discarded atop the carcass of a dog, which also had been stabbed to death.
At this point, she fully believed the slayings could be attributed to the same killer. There were just too many similarities. She relayed this to Mickey Babcox, the sheriff for Lake County, Illinois.
At first, he didn't take her seriously.
"Mickey said to me, "Gere, you do your news stuff, I'll do my cops stuff,'" Kolarik recalled. "He (then) called me at 11 o'clock that night and he said, 'Agatha Christie, you have one heck of a story.'"
On Sept. 8 of that year, the Indiana and Illinois agencies finally met in Crown Point to discuss whether the bi-state deaths truly could be linked to the same perpetrator. At this point, Eyler's name kept appearing in police notes, especially after the tip from his former lover. But he wouldn't be arrested until later that month, and even then, he wouldn't last long behind bars.
'Freed to kill'
While driving in Lowell on Sept. 30, 1983, Eyler spotted his next victim — a young hitchhiker.
But before the killing could take place, red and blue lights flashed behind Eyler's pickup, Kolarik said. The sound of sirens rang into the night. No one would die this night.
When the officer realized the man he had stopped for a simple traffic violation was a suspect in numerous murders, he started to search the truck without Eyler's consent, Kolarik said.
A knife, rope and other materials were found tucked inside of a bag. Police then decided to arrest Eyler. At that point, he was being held on charges of sexual solicitation in regard to the young hitchhiker, who also had been detained. Both were questioned.
Eyler allowed officers to conduct a forensic exam of his vehicle, take his mugshot and collect copies of his fingerprints. He also agreed to take a polygraph test at a later date and admitted to enjoying being the dominant participant during sexual bondage sessions. Although, he wouldn't discuss his sexuality and vehemently denied having any involvement in the murders.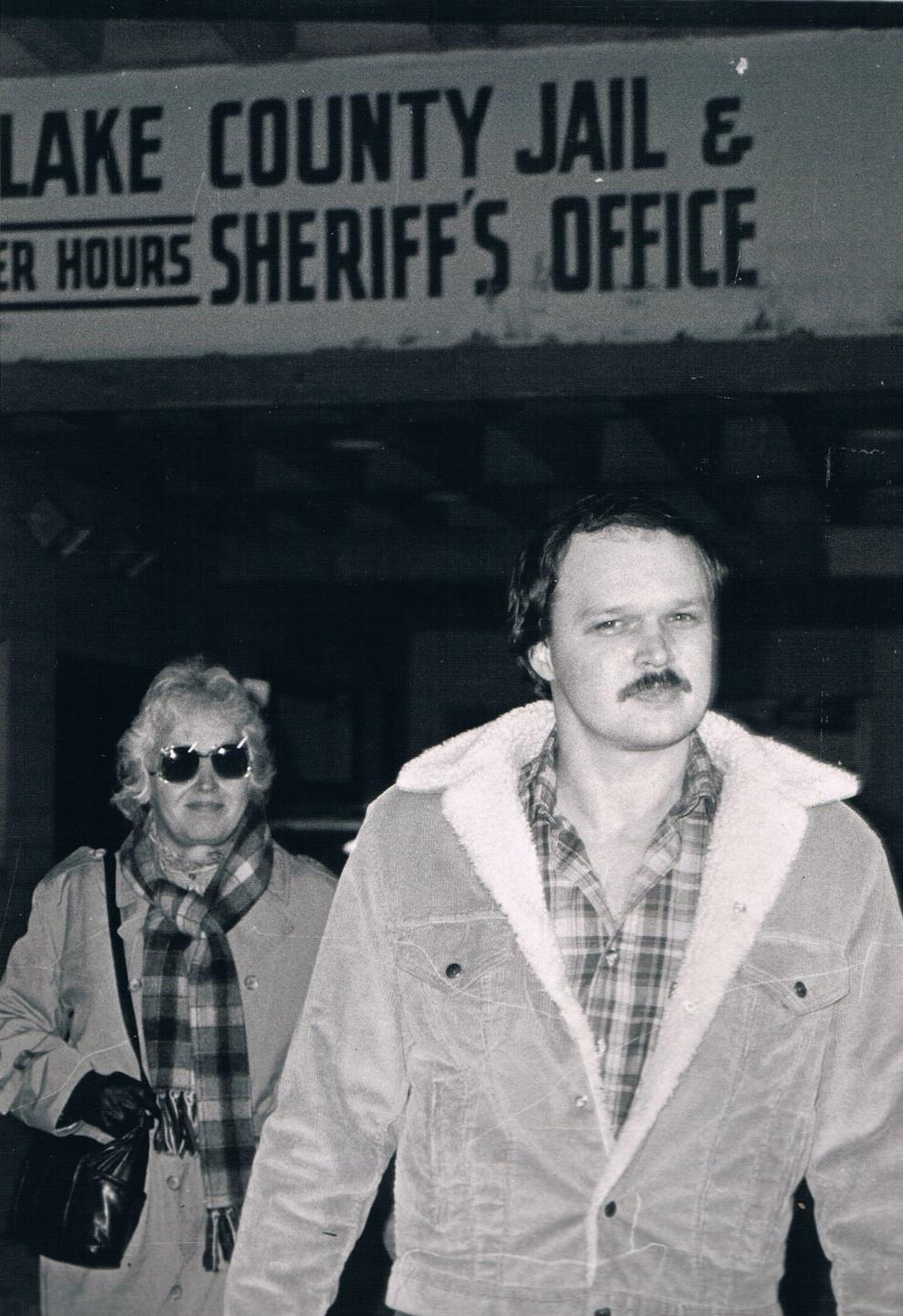 Some days later, FBI investigators determined Eyler's boot prints and tire tracks matched the evidence found at Calise's crime scene, leading Illinois police to open a formal case against him based on what Indiana officers had recovered from the truck.
Near the end of October, Eyler officially was charged with the killing of Calise, whose blood also was found inside Eyler's boots. The evidence seemed damning, with his bond set $1 million.
But during a hearing in December 1983, a Lake County, Illinois, judge ruled that Indiana police illegally obtained the materials from Eyler's vehicle since there wasn't any probable cause for search and he had been arrested on solicitation charges, not murder. This meant his constitutional rights had been violated.
On Feb. 1, 1984, the same judge would decide to suppress the evidence from any future hearings, causing the Calise case to fall apart. Kolarik said Eyler was free to go after his reduced $10,000 bond was paid.
Kolarik, who attended the proceedings, spoke with Babcox after the judge's decision. The two had chatted many times about the case since the "Agatha Christie" phone call.
"Babcox turned to me and said, 'He's freed to kill. Hell, it's only a matter of time,'" she recalled.
And Babcox was right. Eyler's murder spree would continue.
'You are an evil person'
Almost three months passed before police found another body. They recovered 22-year-old David Block in Lake County, Illinois, in May 1984. As with past victims, Block was stabbed to death, with his body severely decomposed due to weather and time. He went missing in the winter 1982 from Highland Park, Illinois, after telling family he planned to visit a friend.
At this point, Eyler had been living at an apartment complex in Chicago's Rogers Park, Kolarik said. Police kept him under surveillance, but they couldn't monitor him 24/7, which is why they never saw him throw out several garbage bags in a nearby Dumpster on Aug. 20, 1984. Luckily, a janitor did.
That next morning, the man searched for Eyler's trash bags since the receptacle wasn't available for residents' personal use. He located the sacks and pulled them out to inspect the contents. As the janitor removed the bags, he accidentally split one open, revealing a human leg.
Two days earlier, Eyler lured 16-year-old Daniel Bridges to his apartment. Kolarik said the boy was a male prostitute, starting at the age of 12. He even appeared in a NBC documentary on child exploitation in the U.S.
Kolarik said Bridges knew of Eyler and was wary of the man. But he also knew he paid well.
So, he went willingly into the apartment, where he was bound with clothesline to a chair before being beaten, raped, tortured and stabbed to death. Eyler then cut his body into eight pieces and placed the parts into six bags for the janitor to find.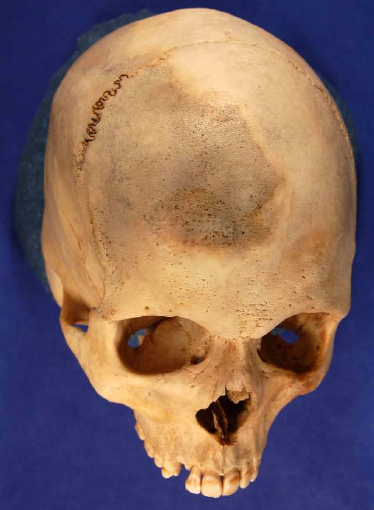 On Aug. 22, 1984, Eyler formally was charged with Bridges' murder. However, the trial wouldn't start for another two years in June.
Eyler maintained his innocence. Later, he did admit to dismembering and disposing of the body, but he said he never delivered the fatal blow and alleged his accomplice, Robert Little, did it.
Eyler said Little — a library studies professor at Indiana State University — had been like a father figure for him, since his biological father and three stepfathers all abused him.
"Little began talking to me about killing six months before the Steven Crockett murder," Eyler wrote in his 1990 confession letter. "He alone killed Danny Bridges. … He and I killed four additional people. He knew the details of all the murders. I brought him the victims' T-shirts. In exchange, he gave me money and gifts and took me on trips. He was nice."
Eyler said he bore Little no ill will, adding that he "killed 17 people alone, so I am worse than he is." But he couldn't go down for Bridges' murder, especially with the death penalty on the table.
However, no one would listen to the words of a serial killer, Kolarik said. Little and Eyler's lover, Dobrovolskis, ended up testifying on behalf of the prosecution in the eight-day trial.
On Oct. 3, 1986, Judge Joseph Urso sentenced Eyler to die after a jury convicted him following a three-hour deliberation.
"If there ever was a person (for whom) the death penalty is appropriate, it is you. You are an evil person. You truly deserve to die for your acts," Urso told Eyler at his sentencing.
Kolarik said Eyler appealed the case on the grounds that Little actually killed Bridges, but it was denied each time. An initial execution date was set for March 14, 1990, with Eyler continuing to draw breath for four more years.
'I ask God to forgive me'
After the 1986 conviction, Kolarik left her job as a broadcast journalist in Chicago to write a book detailing Eyler's life and crimes. She titled it "Freed to Kill." After its debut in 1990, police started to re-examine the other cases against Eyler, particularly Agan's murder.
Although eight years had passed since the 23-year-old's killing in Vermilion County, investigators were convinced they had enough evidence to convict Eyler of a second murder.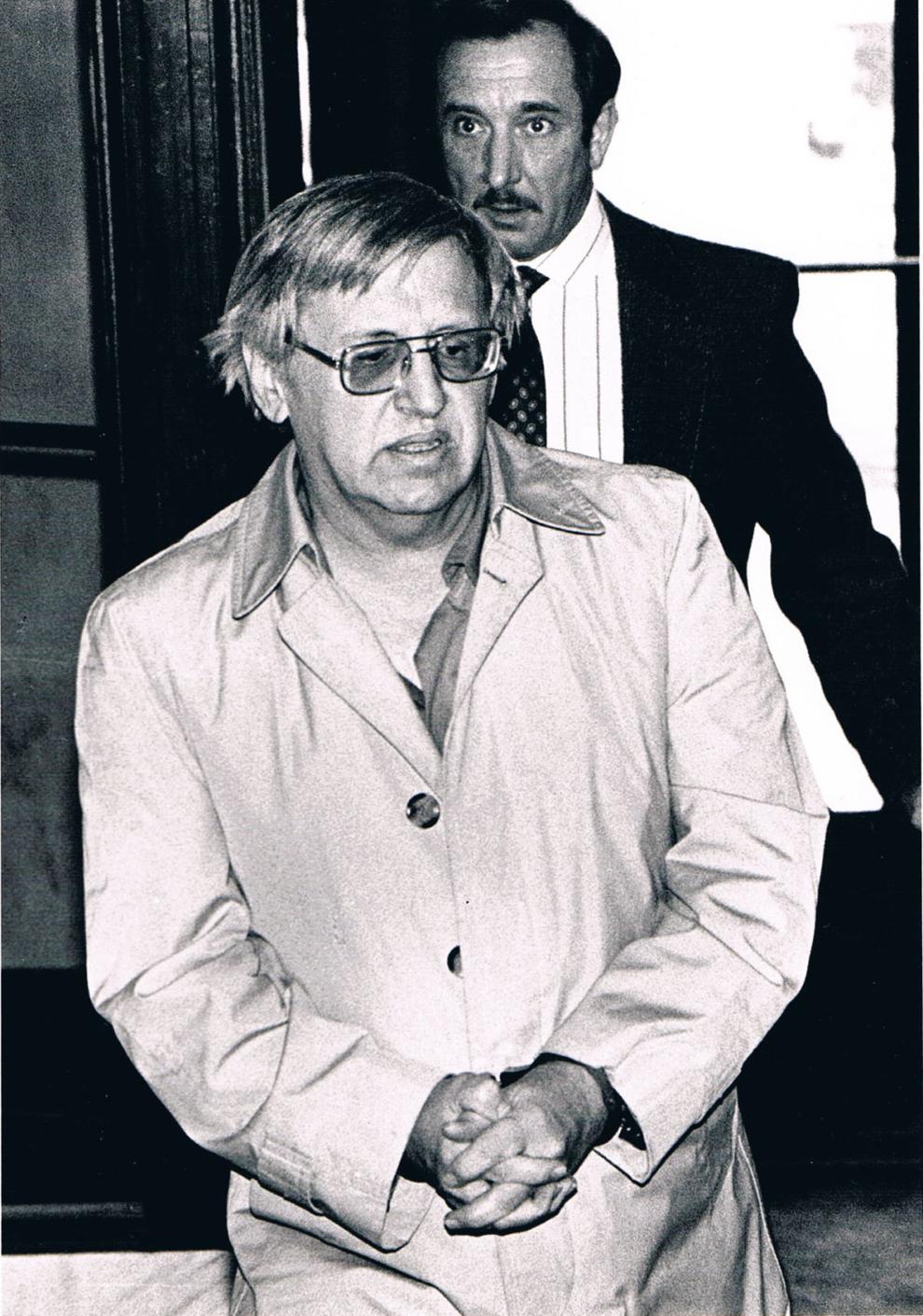 To their surprise, Eyler admitted his involvement in Agan's death after learning of the impending indictment. But he insisted Little also played a role and agreed to testify against him.
Eyler officially pleaded guilty and received a concurrent sentence of 60 years. He retold the events for his lawyer, Kathleen Zellner, who wrote everything down. He ended his account with the line, "I ask God to forgive me because I can never forgive myself."
Zellner, who took over as Eyler's attorney, told police Eyler agreed to voluntarily confess the additional murders in Indiana and Illinois if his death sentence could be converted to life in prison without parole or else he would "take his secrets to the grave." Zellner, who is currently representing Steven Avery of Netflix's "Making a Murderer," declined to comment.
But the various jurisdictions never reached a consensus, so Eyler remained on death row. He still would testify against Little during the professor's 1991 trial for Agan's murder. But after seven hours, the jury found Little not guilty of all charges. Soon, he was reinstated at ISU.
'He did confess'
On March 6, 1994, Eyler died of AIDS-related complications while in prison.
After his death, Zellner released his written confessions to the public and hosted a news conference, where parents of the victims waited for her to confirm their fears and suspicions.
"The reason I'm here is so that the families know, he did confess to the murders of your sons," Zellner said at the March 8 gathering. "He told me that, and I hope that can bring you some peace of mind. ... I believe Larry was truthful. Larry had no incentive to lie to anyone."
In total, Eyler confessed to 21 murders, four of which he claimed to have had help from Little or another nameless accomplice. He didn't remember all of their names, but provided descriptions for the men, such as with the case of Adam and Brad in Newton County
Kolarik said she believed investigators didn't charge Eyler with the rest of the murders because he was already sentenced to die, so it was ultimately unnecessary. She also thinks if Eyler had been killing women, the case would've been taken more seriously from the beginning, since men weren't typical victims of serial killers.
"If they were young women, oh my God, you would never see a guy free on 25 murder charges," Kolarik said. "But because they were men and possibly gay men, that was taboo."
It's a belief McCord also shares.
"I don't understand a lot of it," McCord admitted.
'A game of waiting'
Despite his eight-year term ending in 2016, McCord continues to try to identify "his boys" and won't stop until he does, estimating he's spent thousands of hours working the case.
"These are my kids. I have two children of my own — those are my children — these are my kids," he said. "I've always referred to them as my kids, and I always will until they go home and somebody else claims them. ... It's a game of waiting."
When he left office, McCord, who intends to run again in 2020, had a funeral for them. Now, their bones reside in coffins — which he paid for out of his pocket — within a mausoleum rather than bankers boxes. He believes it is only a matter of time for them to be identified.
"Wishful thinking? Probably, but that's what keeps me going," McCord said. "I will follow it until it's done."