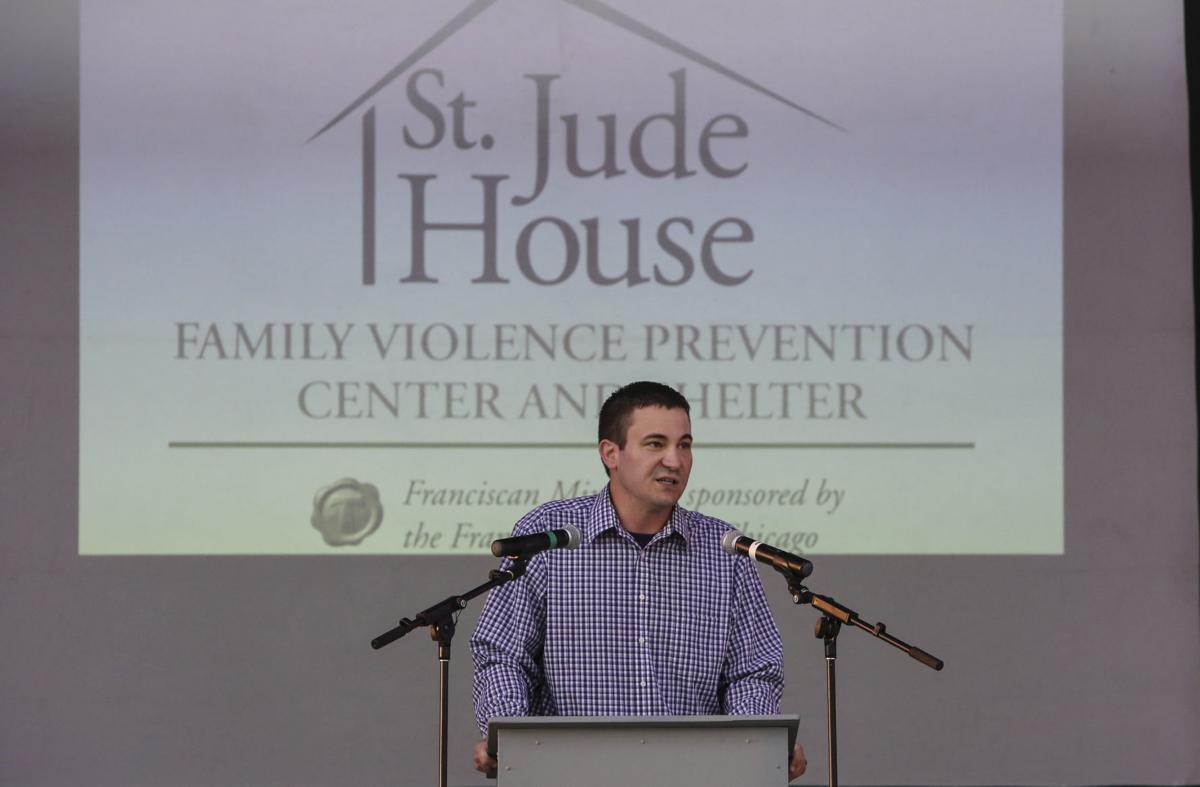 Valparaiso police said they were called out Tuesday night in response to a domestic disturbance that had occurred earlier in the day.
When they arrived, 43-year-old Barry Smith initially did not want to talk to officers. But he eventually came to the front of the home and was taken into custody a short time later on accusations of domestic battery and intimidation, police said.
Smith was one of four people (three men and one woman) taken to the Porter County Jail Monday night and Tuesday, and all face a charge of domestic battery.
While "Safer at Home" is a slogan of choice for mandatory confinement measures aimed at curbing the spread of the coronavirus, safety is not assured for everyone, domestic abuse advocates say.
There is potential for a spike in domestic violence as victims spend day and night trapped at home with their abusers, with tensions rising, limited or no access to friends or relatives, and no idea when it will end.
"An abuser will use anything in their toolbox to exert their power and control, and COVID-19 is one of those tools," said Crystal Justice, who oversees development at the National Domestic Violence Hotline, a 24/7 national hotline in the United States.
Ryan Elinkowski, executive director at the St. Jude House in Crown Point, said domestic abuse problems can be enhanced now that the option of getting out the house for a while has been reduced or eliminated.
The St. Jude House Family Violence Prevention Center and Shelter offers help, including a 24-hour crisis hotline (800-254-1286), but the act of picking up a telephone is that much tougher when the abuser is also homebound, he said.
"Usually it's a very strategic time to make that call," Elinkowski said.
Coping mechanisms vary during stressful periods, such as the current COVID-19 pandemic. The availability of alcohol at the remaining open grocery and liquor stores can fuel a domestic abuse problem, said Mary Beth Schultz, president and CEO at The Caring Place domestic abuse shelter in Valparaiso.
She said calls to the shelter's 24-hour crisis line (219-464-2128) have been up over the past month, but it is too early to tell whether that is being fueled by the governor's stay-at-home order.
Meaningful numbers are hard to come by nationwide. In some cases, officials worry about a spike in calls, and in others, about a drop in calls, which might indicate that victims cannot find a safe way to reach out for help.
On a normal day, 1,800 to 2,000 people will call the national hotline. That number hasn't changed, but that doesn't surprise organizers. After natural disasters like earthquakes, Justice says, it's only when schools and workplaces reopen that people are finally able to reach out.
More significant, she says, is that more than 700 people who called the hotline between last Wednesday and Sunday cited the coronavirus as "a condition of their experience." Some of the out-of-the-ordinary anecdotes staffers are hearing include abusers preventing their partners from going to their jobs in health care, or blocking them from needed health care services or from accessing safety tools like gloves or sanitizer.
Anyone in immediate danger is advised to seek a safe place, even it's in a locked room in the home, and then call 911, Elinkowski said.
"I would call authorities if you need to get out right away," he said.
Those who fear exposure of the coronavirus at a shelter should consider reaching out to family for help, he said.
LaPorte County Sheriff's Office Capt. Derek Allen said he is not aware of any increase in domestic violence cases in his county, but the department is continuing to monitor the various factors following the governor's stay-at-home order.
"The number one priority of the LCSO is to ensure the safety, security, and health of every citizen in LaPorte County," he said.
The Associated Press contributed to this report.
Concerned about COVID-19?
Sign up now to get the most recent coronavirus headlines and other important local and national news sent to your email inbox daily.