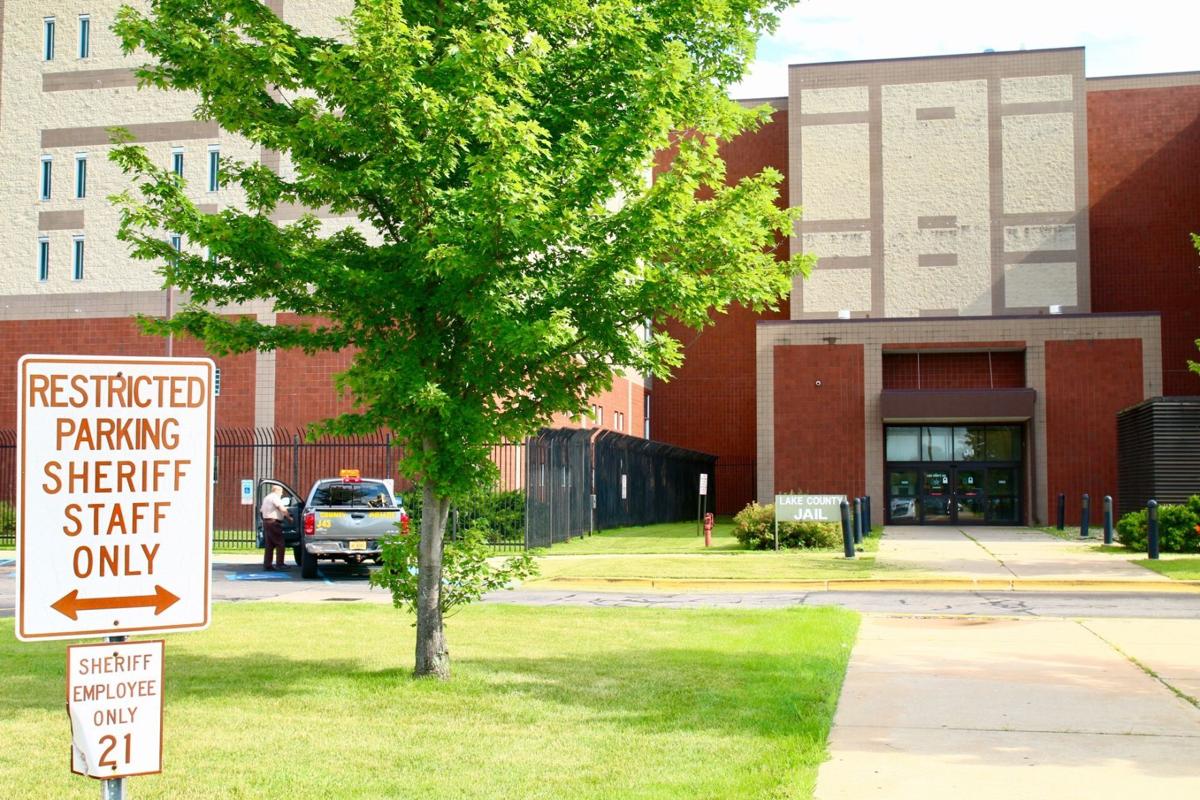 CROWN POINT — The owner of a company retained by the Lake County commissioners to provide electronic monitoring of criminal defendants claims the sheriff is trying to destroy his business by repeatedly criticizing the company for not providing police with timely notification over escaped defendants.
Herbert Smith, of ICU Monitoring, said Lake County Sheriff Oscar Martinez is not a party to his contract with commissioners and has never met with him to discuss his protocol and procedures.
But the sheriff has repeatedly held up multiple escapes by defendants under the watch of Smith's firm as evidence the county needs to sever ties with the company.
And also on Tuesday, a Lake County judge issued a critical letter admonishing Smith's firm to follow proper court protocol.
The commissioners voted unanimously April 21 to retain Merrillville-based ICU Monitoring Inc. for another two years.
Commissioners entered into the contract on behalf of the Lake Superior Court judges, Matthew Fech, attorney for the commissioners, previously told The Times.
Martinez favored another vendor, which he said could deliver more efficient service for less than the approximately $1 million ICU was paid through the sheriff's office budget in 2020.
The sheriff previously cited several cases where he says ICU failed to timely notify law enforcement of a defendant's escape and the defendant subsequently was accused of committing serious or violent crime.
Smith said his company has monitored thousands of individuals for the last 11 years, but it was only after Martinez took office in 2017 that his company has been "portrayed as incompetent."
"When the sheriff first became sheriff, he went to the judges without cause and asked them to cancel our contract," Smith said.
Smith said his company was monitoring 10 to 12 people when it first opened in 2010. Today, ICU monitors about 350 individuals, he said.
"We know that the jail is full of black and brown people that have issues with recidivism," Smith said. "So what we're trying to do is break that cycle of recidivism."
'We didn't let anybody escape'
Martinez said he has highlighted his concerns with ICU since taking office, but he "did not create this situation."
"As sheriff, I cannot simply tolerate these types of concerns when lives could be at risk," Martinez said. "The citizens of Lake County simply deserve more from a company entrusted with securing offenders on home confinement."
In a letter to commissioners dated Feb. 12, Martinez wrote he consulted with a number of other law enforcement agencies that spoke highly of Sentinel Offender Services LLC. 
"None of these agencies reported experiencing alert or notification failures on the part of Sentinel that created a public safety incident or safety risk to the community," Martinez said.
Sentinel has partnered with the Lake County Community Corrections program for nearly eight years, according to its response to commissioners' request for bids.
Martinez said there have been two meetings with the Criminal Division judges, one of which Smith did not attend. Martinez said he attended the first meeting, and his commander stayed to discuss details on how to remediate incidents with ICU.
Martinez has accused ICU of failing to notify the Sheriff's Department after losing contact with clients, but Smith said there was nothing in his company's contract at the time requiring such notifications.
"We didn't let anybody escape," Smith said. "We did what the protocol said. (Martinez) was not a part of it and still isn't, so how does he make these sensational claims?"
Smith said ICU agreed, after meeting with the judges in 2019, to notify police dispatch and the court when it loses contact with a client.
Smith said he wonders why Martinez continues to criticize his company.
"He's destroying my little business here that took me a lifetime to build," Smith said. "This is a dream I've always had — to build a business that works. This was my dream that I brought to fruition."
Martinez said ICU is required to notify his department when it loses contact with a client. 
The sheriff pointed to ICU's 2018 contract, which states, "Reports documenting investigations of monitoring center calls for cut and/or tampered strap will be submitted to the assigned judge within 24 hours of the time of the completion of the investigation, and to the county sheriff designee as agreed by the sheriff and ICU."
Sheriff stands by his statements
Martinez stood by his comments about ICU failing to provide law enforcement with timely notification of escapes.
"As the sheriff of Lake County, it is my obligation to enforce the law and help ensure public safety and fiscal responsibility," he said.
One of the cases Martinez has pointed to involves Jarod Johnson, 24, who is accused of allowing the batteries on his monitor to run out April 12, 2019, and working with his mother and brother April 14, 2019, to abduct a relative of a woman expected to testify against him, shoot her and leave her for dead behind an abandoned home in Gary.
Lake County prosecutors charged Johnson last month with felony escape and theft in connection with the allegations surrounding his lost monitor.
Smith said Lake County prosecutors have the discretion to charge Johnson with escape, but ICU contacted Johnson April 12, 2019.
"We made him charge his bracelet the same day," Smith said. "He did not escape."
The sheriff also has pointed to William Galloway, 28, who was sentenced last week to 57 1/2 years in prison for shooting a woman, attempting to murder her son and firing a gun into a room occupied by the son, his pregnant girlfriend and her then-6-year-old child Sept. 18, 2019, in Gary.
A Lake Criminal Court jury also convicted Galloway of escape and criminal mischief charges for cutting off a GPS-equipped ankle bracelet he had been ordered to wear while free on bond in an earlier murder case.
Galloway remained at large for several months, during which time the man he attempted to murder, Sean Baker, was shot and killed. Galloway has not been charged in Baker's homicide, but Lake Criminal Court Judge Diane Boswell has found Galloway likely had a role in the killing.
Smith said ICU was at Galloway's home the night of the shooting Sept. 18, 2019, and helped police find Galloway's monitor by pinging it.
Martinez said he went to the judges because the cases he's cited show ICU "has failed in their responsibility to secure offenders in their court-approved locations."
"Clearly, my seeking judicial help was not without cause," Martinez said. "In addition, I sought judicial assistance because the cost of ICU services was half a million dollars more than what other companies were charging."
Wraparound services were key
Smith said the company Martinez favored, Sentinel Offender Services, and the two other bidders failed to meet all of the bid's requirements.
"It asked for field officers," Smith said. "(The other bidders) are just talking about a bracelet and monitoring."
ICU's field officers go out to check on clients after the company loses contact with them. If the field officers are unable to make contact with clients, ICU notifies dispatch.
Martinez said ICU should not be responsible for determining whether an individual is an escapee.
"A court order defines offenders' approved location," Martinez said. "If an offender is not in the court-approved location and ICU attempts to locate the offender fail, the offender is clearly in violation of a court order. It is obvious that we should be notified immediately."
ICU also was the only company offering wraparound services, which were specifically requested by the judges, Fech, the county lawyer, previously said.
Martinez said wraparound services also could be provided by the state or nonprofit agencies.
Wraparound services are geared toward individuals who have been incarcerated and need support as they move toward independent living, said Dr. Renecia Williams, who oversees the program for ICU Monitoring.
The services include inpatient and outpatient treatment, medication-assisted treatment, job readiness training, case management services, assistance in signing up for health insurance or government assistance programs.
"It's a one-stop service that meets the needs of many," Ellis said. "Obviously, with the people that we serve, there is not a cookie-cutter approach."
Staff use evidence-based tools to evaluate clients and determine what services they need, work with judges and attorneys to obtain necessary court orders, and ensure attainable goals are set for clients, she said.
Judges weighed in, records show
The availability of wraparound services also was cited by Judge Boswell in a Feb. 26 letter to the commissioners recommending ICU be awarded the contract.
Boswell wrote the Criminal Division judges, who handle the county's higher-level felony cases, reviewed the request for proposals and wanted to retain ICU.
"This company has provided excellent service in the past. They have been responsive to our needs and have made adjustments when necessary," Boswell wrote. "They are local. Thus the Lake County tax dollars will remain in Lake County and benefit our constituency. They provide real-time monitoring with quick response to alerts. In addition, they offer wraparound services to the defendants."
Judge Nicholas Schiralli, of Lake Superior Court County Division, and Gary City Judge Deidre Monroe also wrote letters of recommendation on behalf of ICU, records show.
Martinez pointed to a letter County Division Judge Julie Cantrell wrote to Smith on Tuesday.
In the letter, Cantrell wrote her court "is having problems with ICU modifying this court's orders at their discretion."
Cantrell said BA/RT and SCRAM bracelets, which both monitor a defendant's alcohol use, "are not interchangeable."
"If no SCRAM bracelet is available, please notify the court with a request to substitute to the BA/RT system," Cantrell's letter says.
Cantrell also wrote ICU doesn't have the authority to allow defendants to move or change locations when they are placed on GPS or house arrest and that such requests must be submitted to the court in writing.
"If the court finds that ICU Monitoring is continuing to violate these provisions or conditions, this court will no longer use ICU services," Cantrell wrote.