The gunshot continues echoing in Northwest Indiana 40 years after a bullet passed through Jay Given's head, pierced through the glass door of an East Chicago nightclub and landed in the street outside.
An absence of justice in the case continues to haunt the Region.
Given, a politically connected lawyer, had been among hundreds of people attending a Vegas-style political fundraiser for then-mayoral contender N. Atterson Spann at the East Chicago Elks Lodge on May 15, 1981.
About 11 p.m., Given was shot in the back of the head.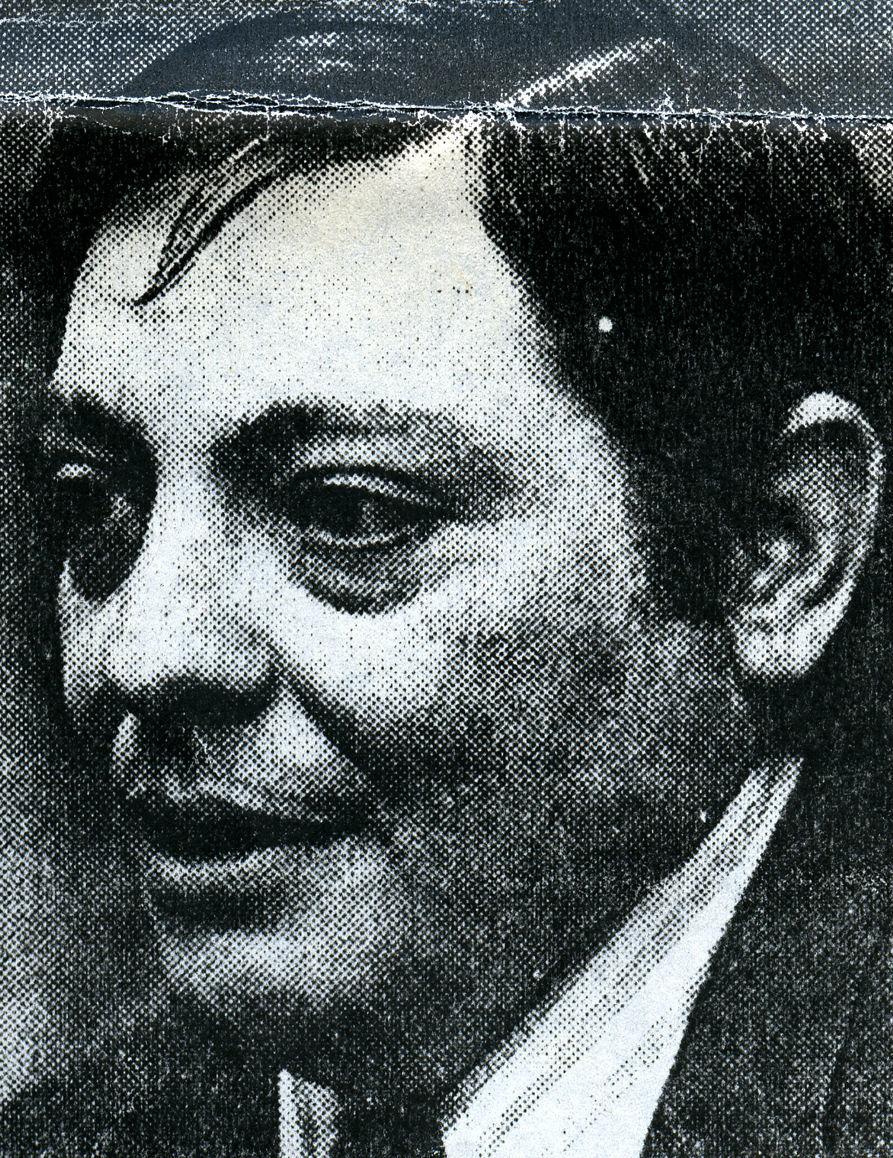 His bloodied body was found lying face down. A lighter and the cigarette he was headed outside to smoke rested on the floor nearby.
Four decades later, a lead detective from the investigation still calls it a "very solvable case." But destroyed evidence and intrigue within the East Chicago Police Department remain woven into a story line that has never ended with criminal charges or a solved case.      
On that evening in May, the shock of the shot rang through the East Chicago Jockey Club, and employees and attendees of the fundraiser flooded the lobby area. Some even stepped over Given's body laying outside the entrance door while exiting the building.
With no eyewitnesses to the shooting, investigators said they had to build the case from scratch, starting with uncovering the long list of people attending the fundraiser or Jockey Club, located downstairs from the Elks Lodge, that night.
But with each interview came the names of new potential witnesses — many of whom refused to share much information with investigators, claiming they feared losing their own lives.
And when a piece of crucial evidence was all-but destroyed in police custody, it made solving the homicide even more difficult.
Now investigators involved in the case are divided on whether they believe the slaying will remain cold forever.
One thing they can agree on, though, is someone saw or knows something from that night and holds the answers that could connect all the dots to whomever committed one of Northwest Indiana's most notorious homicides.
The political dispute
Jay Given, 51, was a municipal attorney and political power broker in East Chicago who worked as the city's attorney from 1963 to 1973 and later as an adviser to then-Mayor Robert Pastrick.
Growing up with a man who was "the power behind the throne," Jeff Given, now 63 years old, said it wasn't unusual for his father to attend public political events such as Spann's.
In fact, his father was fine with opposing politicians knowing where he was and who he would be backing, Jeff Given said last week during an interview with The Times about the case.
Jay Given wasn't afraid to make a statement.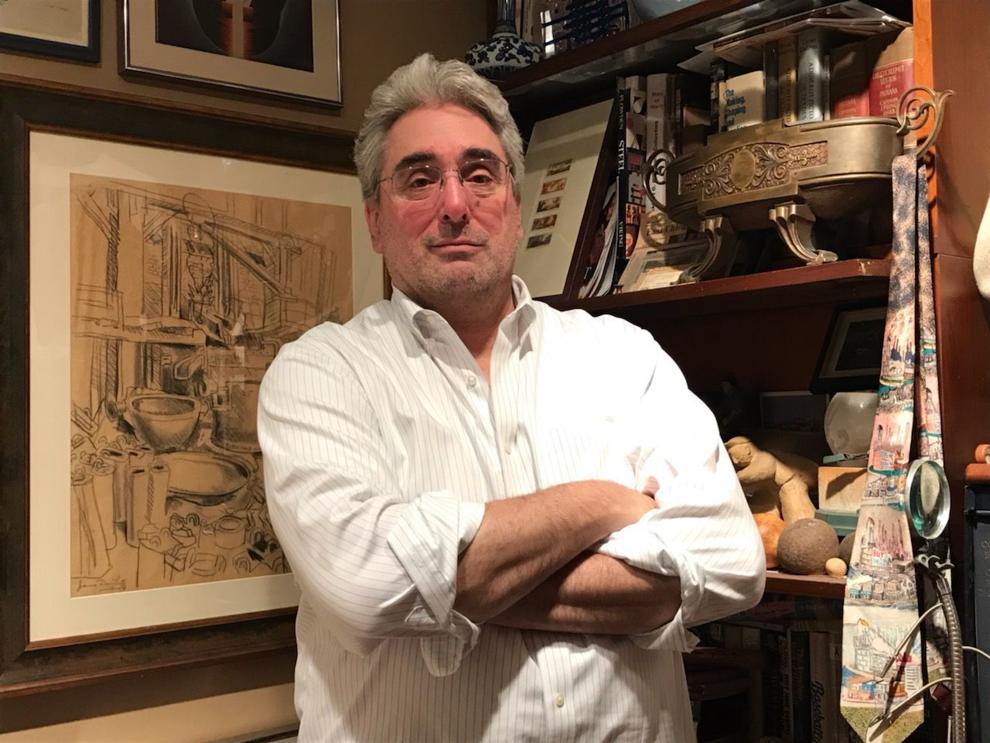 "In fact, that was the whole point of this particular event," Jeff said in the interview at his Chicago home. "He wanted people to know that he was there for Atterson Spann. Everyone knew that this fundraiser was the start of Spann's (mayoral campaign)."
At the time of his death, Jay Given was embroiled in a political fight with a faction of the East Chicago City Council and had just experienced a political split with Pastrick, Jeff said.
Jay Given sued Mayor Pastrick and other members of the City Council and the sanitary district over alleged violations of open meetings and records laws. This ultimately sparked a political war between the various powers at the time.
"It's unmistakable that my dad going to this thing for Atterson Spann was him making a statement that he was splitting from Bob Pastrick," Jeff Given said. "And that was a big thing at the time."
In one of the two lawsuits filed by Given before his death, the lawyer alleged an illegal executive session involving Pastrick and the sanitary board.
The suits were dropped after Given's slaying.
The ticket 
In 1981, Jeff Given, then 25, had just finished his first year at Indiana University's law school and began clerking at his father's private law firm.
The Given, Dawson and Cappas law firm reportedly made millions of dollars during the 1970s through a series of bond deals and consulting work, according to Times archives. A feud among the partners and between the firm and East Chicago elected officials became ugly, and the Internal Revenue Service was one of several federal agencies that began investigating allegations of wrongdoing, including the firm's work on the city's $17 million sewer project in 1975 that netted the law firm more than $300,000 in legal fees.
On May 15, 1981, roughly a week after Jeff returned home from school, Jay Given had a request for his son.
"It was a Friday, and that day at work, my dad said to me, 'Hey, I bought these two tickets to this fundraiser tonight. I have a ticket for you to go with me," Jeff recalled.
Having previously made plans with a long-time childhood friend in town, Jeff declined the ticket.
"Well, I bought these two," Jay argued back. "I want you to go."
"I said, 'Well, you know, I'm 25 years old, and I already made plans. If you want me to do stuff, you got to give me some advance notice,'" Jeff said. "He was super pissed — got really mad and just wouldn't talk to me the rest of the day."
Jeff Given arrived home at about 5 p.m. after clerking at his father's firm. His father and mother, Phyllis, were packing and planned to drive to Cleveland for a family gathering after the Spann fundraiser.
"The doorbell rings so I'm ready to go. Dad's sitting on the couch watching the Burt Reynolds movie, 'The Longest Yard' on TV," Jeff said. "I say, 'All right Dad, I'll see you.' He stood up, didn't say a thing. Wouldn't talk he was so mad."
That would be the last time Jeff would see his father alive.
The first mistake
Jay Given died at 11:33 p.m. at East Chicago's St. Catherine Hospital after suffering a single gunshot wound to the head.
The bullet passed from the back and through the front of Given's head, broke through a glass door leading outside and finally landed in the street, several feet away from the building, case records show.
The bullet casing landed on the vestibule floor.
An autopsy, done by Chuck Wells, a Lake County deputy coroner, failed to reveal powder burns on Jay Given's scalp, leading investigators to believe the shot was fired not from point-blank range but from a location several feet away inside the club, according to a May 17, 1981, Times report.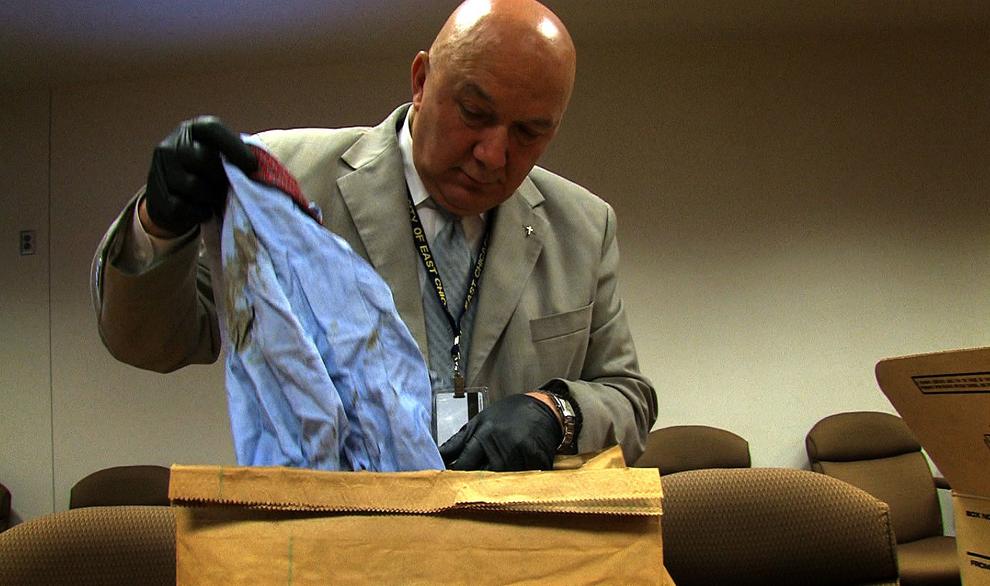 About 11:14 p.m. the night of the shooting, the East Chicago Police Department received a call, still documented in a 911 recording.
"A man just been shot," what appears to be a woman's voice states.
"Right," the police dispatcher answered.
Gus Flores, a retired East Chicago police chief, was lead detective in the Given homicide.
He said circumstances surrounding that 911 call still represent a lost opportunity by investigators.
"She sounded real nervous and spoke real fast with a Spanish accent. She was stuttering … our dispatcher hung up instead of keeping that woman on the phone," Flores told The Times recently. "That woman was a potential eyewitness. She called immediately after it happened.
"We really missed the ball, and that was our fault — East Chicago police's fault."
Flores said the voice was very distinctive.
It was so distinctive, he said, that when NBC profiled the case years ago in its "Unsolved Mysteries" program, Flores had hopes someone watching the segment would identify the unknown woman.
But to this day, more than 25 years after the documentary first aired, no one has come forward.
"Never identified. Never found out who she was," Flores said. "That frosted me forever. It was so frustrating."
What happened that night?
"Jay was a larger than life figure because of his political connection," Flores said recently in his East Chicago home, adding that Given, while based in Northwest Indiana, was well known and connected nationwide. He had a direct line to Carl Albert, the Speaker of the U.S. House at the time, Flores said.
"He was a very brilliant guy but not the most well-liked person," Flores noted.
As his son said, Jay Given "knew where people's skeletons were hidden."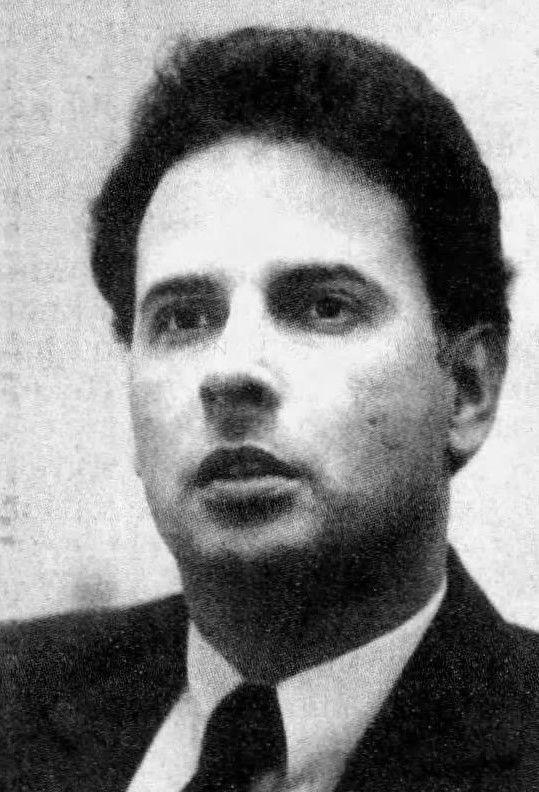 On that May evening, Deputy Chief John Cardona was off duty but already at the scene when other East Chicago Police arrived, according to police reports. Cardona took command of the scene, reportedly telling police to "protect the scene and keep people away."
Cardona directed detectives to question a witness and "get any and all information that he might have." That witness was East Chicago Firefighter Mark Warholic, who said he saw Given talking with a man in the vestibule shortly before the shooting.
Warholic described the unknown man, who allegedly stood "shoulder to shoulder" talking to Given, as being "dressed in a gray suit, a little taller than (Given) with black curly hair and huskier."
Warholic, then 28, said he could not identify the man he saw with Jay Given.
Cardona's reasoning for being at the club that night changed throughout the investigation, raising red flags among investigators, police have said.
At one point, Cardona, then 36, reportedly told investigators he was at the function as a political spy, according to an Aug. 10, 1981, Times report. He claimed to have been aligned with a political faction at odds with Jay Given. 
In a June 4, 1981, statement to police, Cardona is quoted as saying he went to the Elks Lodge the night of the murder to speak with an East Chicago officer after seeing the officer's car parked near the building.
Flores, who was in Pennsylvania with his wife attending a wedding when the slaying occurred, described the crime scene and the days that would follow the murder as "total chaos" within the East Chicago Police Department.
"Everybody's talking about the case. Everybody's got their own ideas. And the number of suspects at the time was infinite," Flores said. "You just didn't know because he was loved and hated at the same time by a lot of people. It probably had a lot to do with — almost everything to do with — his politics."
Spann, a Lake County commissioner who later was convicted of state and federal bribery charges, said he was among the last people to talk to Given before the shooting, according to a May 17, 1981, Times report.
"It's a tragedy that this country is learning to live with — handguns," Spann said at the time. "It's a shame regardless of how controversial he was. He always had the city of East Chicago at heart."
Flores said the Sunday following the homicide, he met with evidence technician, Paul DiCharia, who collected the evidence at the scene and ultimately was responsible for locking it away in police custody.
"He told me that the evidence was in his words, 'was in pristine condition, perfect condition,'" Flores recalled recently. "He had it all packaged and sealed with everything ready to send. He said, 'Do you want me to unwrap everything?' I made one of the biggest mistakes in the case. I told him, 'No, I trust you.'"
About two or three weeks after the sealed evidence was sent to the FBI crime lab in Washington, D.C., the agency informed Flores that there was a problem.
Someone, in an apparent effort to block identification of the weapon that fired the bullet, punched a hole in the back of the bullet cartridge where the firing pin had hit and carved grooves into the sides, Flores said.
The position of firing pins can help identify specific firearms used in crimes.
"As embarrassing as that was that the evidence was tampered with in our custody, I've always said it was a blessing because it drastically reduced the number of suspects … This one suspect had to be connected with the police department," Flores said.
Though damaged, the cartridge casing still could be identified as being shot from a rare .45-caliber Detonics handgun. Investigators knew of only one East Chicago staff member who had access to the evidence and owned a Detonics: Deputy Police Chief John Cardona, who had been waiting for other police at the homicide scene that night. 
The gun used to murder Jay Given was never found.
Cardona reportedly had asked another officer around the time of the killing how a bullet or casing might be traced back to a specific gun. The two variables the officer gave Cardona were the only markings tampered with on the bullet casing in the Given case, Flores said.
DiCharia was later convicted of perjury after he confessed that he had lied to a grand jury to protect his boss, Cardona, against an evidence-tampering charge.
The Times attempted to contact Cardona through email and phone. He could not be reached for comment.
Assembling a task force
"It was a complicated case, and it had a lot of problems from the very beginning," said Ray Vukas, a retired Indiana State Police detective who worked the investigation, during a 2009 interview with The Times.
Within days of Given's murder, the Lake County Metro Squad was called in to help with the homicide investigation at the request of then-East Chicago Police Chief Stephen Stiglich.
The newly assembled, eight-man unit was directed by then-Griffith Police Chief James Reyome and composed of detectives from Hammond, East Chicago, Griffith, a lab technician and East Chicago Attorney Thomas Ryan, a former associate of Given, according to a May 21, 1981, Times report.
Former Griffith Detective John Mowery Sr. was part of a group of investigators responsible for taking Cardona to Chicago's Keeler Polygraph Institute for a polygraph exam concerning the homicide.
"He was nervous a little bit. I think he said that he'd never taken a polygraph test before. That kind of surprised me because I thought that, you know, a lot of police departments give them," Mowery recalled of his interactions with Cardona.
"On the way back, John started asking 'Well, how did I do?' And I don't think anybody answered right away," Mowery said. "I said, 'You didn't do so good.'"
Cardona failed the test, Mowery said.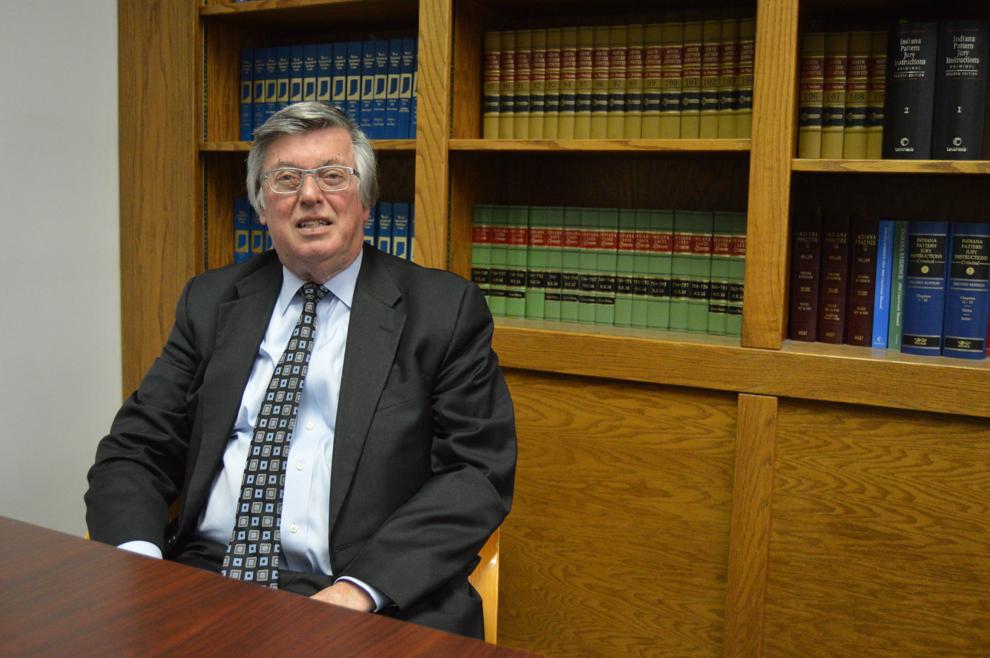 Chief examiner Len Harrelson told detectives he believed Cardona "lied to all the relevant questions," East Chicago police records show.
Harrelson was "so certain Cardona murdered Jay Given that he is willing to testify in court," police records state.
Cardona would later refuse to take a separate polygraph on the homicide and evidence tampering, according to records in the case, records in the case show.
The Metro Squad was disbanded within three weeks of Given's slaying. It would be the first and only case the unit would investigate.
The grand jury
Nearly a year after the killing, former Lake County Prosecutor Jack Crawford hired Joesph Van Bokkelen, then a private attorney, to work the case as a special investigator. Van Bokkelen would go on to become U.S. attorney in Hammond and now serves as a federal judge there.
In a recent interview with The Times, Van Bokkelen said participating in the Given homicide investigation was "one of the more amazing things I've ever faced."
In November 1982, a grand jury led by the special investigator began gathering evidence and hearing testimony from witnesses, including Cardona.
"They pulled out a bunch of people. And there were no indictments as a result to the grand jury," Flores said. "We thought if people could lie to us, they could lie to the FBI. But we thought that people under oath were hesitant to lie. And we figured we might be able to get some truth out of some people that we figured were lying to us. Nothing really came of it."
One woman, East Chicago resident Odessa Gamble, opted to spend 10 days in jail for contempt of court rather than cooperate fully with investigators.
According to Times archives, Gamble said she would serve the time, "if that is what they choose to do ... play games with my life."
A Jockey Club worker who was in building the night of the homicide held back information from police during questioning too, Flores said.
"She said, 'You know, when you think about it I'm a nobody. I'm a dishwasher. That man was a high-price lawyer. And everybody knew him. He had political pull all over the world, and he was killed. What do you think is going to happen to me?'" Flores recalled of the employee's statement.
"She said, 'Are you going to protect me like you protected that evidence?'"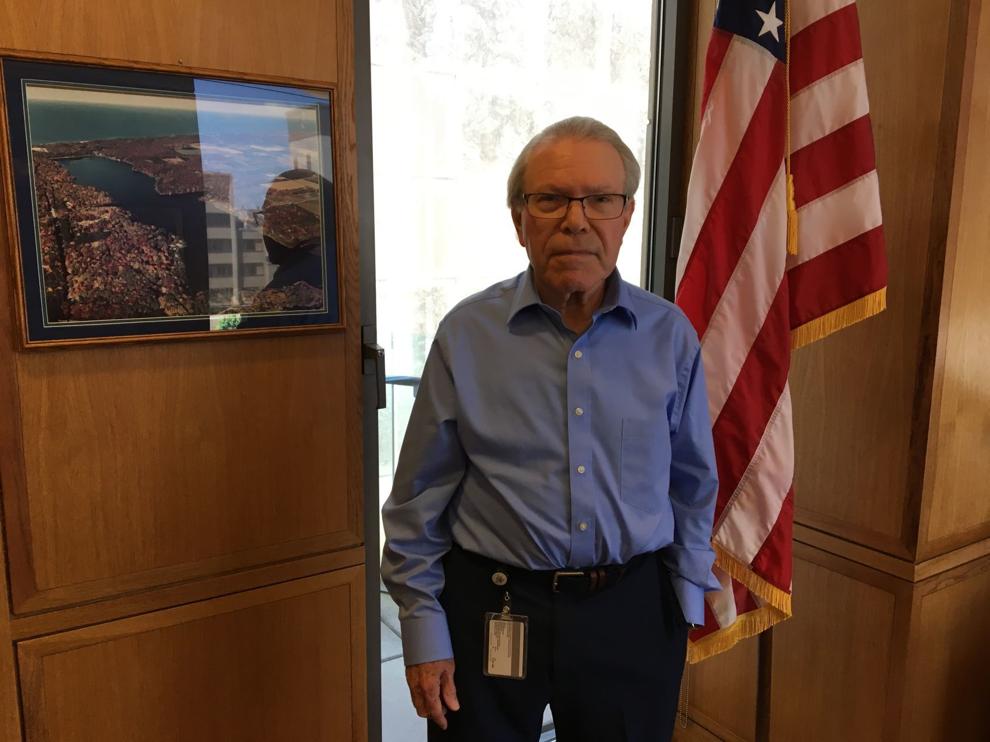 On Oct. 29, 1984, Van Bokkelen announced at his Highland law office that he expected an indictment in the murder to be issued within four months, according to Times archives. However, because state law prevented the grand jury from continuing its investigation for more than two years, the panel was discharged without being asked to return an indictment.
Van Bokkelen said he believed there was enough evidence to indict a suspect, but Prosecutor Crawford disagreed.
"I thought we had a very viable target," Van Bokkelen said. 
"It was a high profile case. ... I thought there was enough there to charge and then to go and proceed to trial and see what would happen. I think the problem was, and I can't put myself in (Crawford's) shoes...I couldn't give him a guaranteed winner. It'd be a tough case. I thought if we got to the jury and got past a direct verdict, he would be convicted. But that's a call. If I'm wrong, I don't take the consequences of being wrong."
For Crawford, depending only on circumstantial evidence without any eyewitnesses to prove who killed Given was not enough for the county prosecutor to confidently seek a conviction. 
"What always struck me as somewhat unusual was that if in fact (Cardona) had done it, he remained there at the scene for some period of time, talking to witnesses and people that had seen something," Crawford said recently in his private law office in Indianapolis where he now practices as a criminal defense attorney. 
"If I am the guy who shot someone — and it's unclear as to whether or not anybody can identify the 'shooter' — am I going to stay in that very area amidst all the other people who could have potential witnesses and say, 'Wait a minute, that's the guy that did it right there.' That was unusual ... To me, that was a fact that went against him being the shooter."
Jeff Given said he remembers the anger he felt when authorities opted not to file charges but to keep the case of his father's homicide open.
The level of fear would grow just one day after Jay Given was killed when a bullet whizzed through the living room window of the family's second-floor apartment in East Chicago, police records in the case state.
Jay's wife, Phyllis Given, also began receiving mysterious phone calls from a man who said they had information about her husband's killer, Jeff Given said.
Phyllis Given died in 2009.
"We were scared, and I was worried about my family's safety. I was angry too," Jeff recalled. "We never got answers with any of that."
Those same strong feelings linger today.
"It's not an unsolved mystery," Jeff Given said. "As far as I'm concerned, they know who did it. It's an uncharged crime."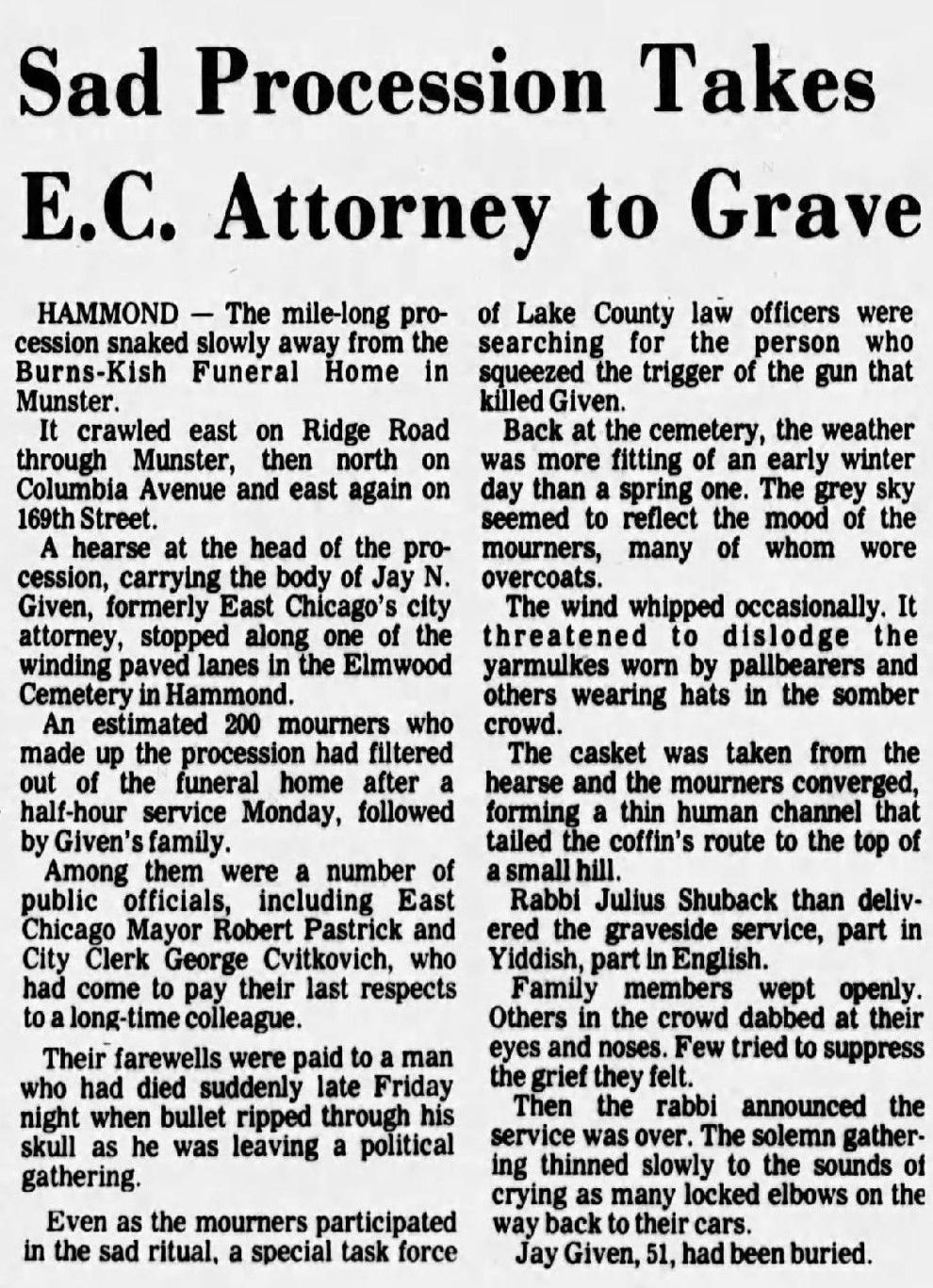 No one ever was arrested, and the subsequent investigation and its fallout have been a smattering of false leads, evidence tampering, political and personal betrayal, police incompetence and a failed polygraph test by the prime suspect.
In a 1994 interview with The Times, Phyllis said she believed her husband's death was "a little bit of both" — part conspiracy and part spontaneous confrontation.
Holding onto hope
Then-East Chicago City Council President Hattie Leonard said the shooting "is a situation that I believe shocked a lot of people in East Chicago. It was so unexpected.
"I didn't think they'd do that to him," Leonard said in 1981. "I just didn't think he'd get it. I never thought anything would come up where it would be such consequence that they would have to kill him for it."
As an investigator involved in the case, Mowery said he has regrets and feels like police let the community down.
"There's a lot of disappointed people. I really feel sorry for the Given family. They basically have no answers. Nobody's been held accountable," he said. "It's tough."
Flores joined that chorus.
"I feel like we let them down. That case was very, very solvable," Flores said. "We didn't get the job done."
The 38-year investigation has uncovered no eyewitnesses, no murder weapon and, therefore, no case. Despite this frustration, Flores said he remains optimistic.
"I just kind of think that someday somebody's going to want to say, 'I know exactly what happened,' or 'I did that,'" he said.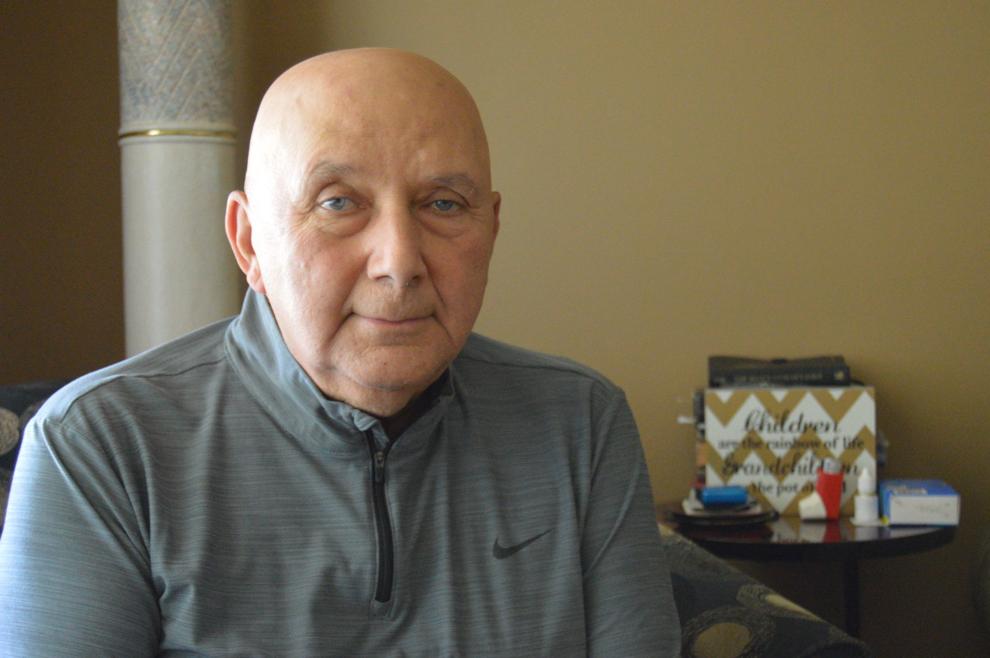 Van Bokkelen has his doubts. 
"It is the kind of thing you get movies made out of, books written about," Van Bokkelen said. "Everybody has a suspect, and there's just one it comes down to."
Jeff Givens now works at Sotos Law Firm in Chicago. Since 1997, the municipal defense attorney has worked on alleged police misconduct litigation.
"When I think about it, it's one of my big huge regrets that I just — and everybody says, and they are right — 'Jeff, there's nothing you could have done.' And there really wasn't," Jeff Given said.
"But I'm sure with hindsight, knowing what I know about doing what I've done for the last 20 years, there's a lot of stuff I would have done, I think, but I didn't.
"I do miss him. It makes me very sad that he's not around because I would have loved for him to meet his granddaughters."
"It's not an unsolved mystery. As far as I'm concerned, they know who did it. It's an uncharged crime."

- Jeff Given, Jay Given's son