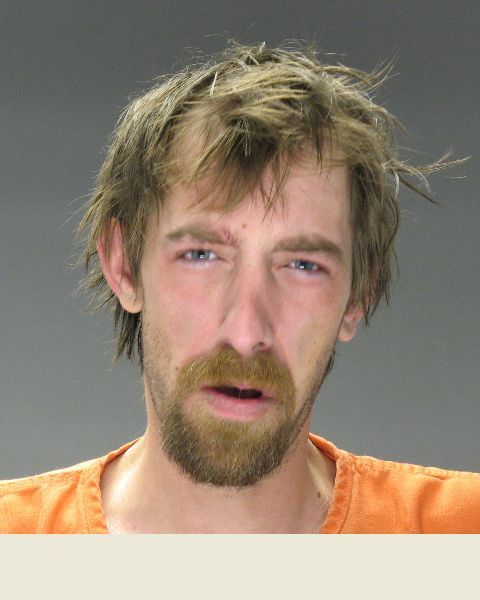 CROWN POINT — Thomas J. Snow was sentenced Friday to 130 years in prison for the brutal murder of his parents, Clifford and Joyce Snow, at the family's home in West Creek Township.
Snow, 38, declined to speak at his sentencing hearing, beyond unfailingly polite responses for the judge, but his sister, Julie Niemeyer, spoke of anger and sadness in a statement to Judge Samuel L. Cappas.
She said her brother was a "selfish individual" who held "contempt for human life." She said he killed their parents and then "threw them away like trash."
She said the 68-year-old retired shop teacher and his 66-year-old wife supported their live-at-home son, despite his failures and frequent arrests for drunken driving, domestic battery and robbery.
He eventually took everything from them, including their life, Niemeyer said.
She thanked the community for the hundreds of messages of condolences she received regarding her parents' deaths, including stories from former students of Clifford Snow at Hammond Morton High School.
She said Joyce Snow was a green-thumbed gardener who loved to play Trivia Pursuit.
"She was one of the most patient people I knew," Niemeyer said.
Snow was found guilty at trial Nov. 6 of two counts murder in the bludgeoning and strangling death of his parents at their home in the 14500 block of West 197th Avenue.
The deaths likely occurred between Sept. 18, 2013, and Sept. 22, 2013, according to court testimony, but the parents were not discovered until Oct. 18, 2013. Their bodies were covered in carpets and cat litter. Their smashed heads were wrapped in plastic bags.
A trail of receipts, pawn tickets, motel room registries and forged checks provided police clues regarding Snow's movements in the days after the deaths.
Snow told neighbors his parents were traveling in Europe, while evidence showed he used his father's credit card to purchase cleaning supplies, odor suppressants, surveillance cameras, paint and carpeting.
Snow escaped Lake County police during a high-speed chase Oct. 5, 2013, and credit card statements suggested he then fled the state for Mississippi and Louisiana.
He returned and rented a motel room in Hebron on Oct. 14, 2013. He was arrested five days later after a second police pursuit in Minnesota.
The defendant was unshaven Friday. He was quiet. He cried during his sister's statement and replied, "No, your honor," when asked if he wished to make a statement.
The judge thanked Snow for his courtesy while in the courtroom, though alluded to Snow's court appearance in December 2014, where he got into a shouting match with the judge and was found in contempt of court.
Cappas said he believed the Snows' murders evidenced "a depraved, sick mind."
A medical examiner at trial suggested the Snows' heads were bashed repeatedly with a blunt object. Twenty-six blows for Clifford Snow and 16 blows for Joyce Snow, Cappas noted.
What propelled a person to such violence, the judge asked. A desire to torture, anger, drug-induced blindness or morbid curiosity?
Defense attorney John Maksimovich agreed the crime was "monstrous," but said his client was not a monster. He said Snow showed signs of limited mental capacity and mental illness. He suffered a severe crack-cocaine addiction, spending $1,000 per day on the drug when the crime occurred.
Cappas said his mental issues and addiction were worth considering, but his "detailed scheme" to hide his parents murders undercut the attorney's arguments.
Snow was sentenced to 130 years for the murders. He will serve an additional 18 months in prison for contempt of court. 
Snow was represented by Maksimovich and Arlington Foley. The defense attorneys said Snow would appeal his conviction.
The state was represented by Lake County deputy prosecutors Mark Watson and Infinity Baulos.