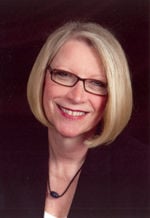 HAMMOND — Police said Wednesday they are investigating a report that a city councilman uttered a threat last month that was overheard by other council members.
Councilman Anthony Higgs, D-3rd, is accused of making the threat after a regular meeting Feb. 11, according to a police report obtained by The Times and sources with knowledge of the investigation.
Police redacted Higgs' name from the report because no charges have been filed, but sources confirmed Higgs' identity. 
Councilwoman Janet Venecz filed the report Feb. 28, telling Hammond police she was concerned for the safety of herself, her family and other council members.
Venecz told police two other council members overheard Higgs say something like, "If people don't stop messing me, someone is gonna wind up dead." Those two council members' names were not included in the report.
Venecz said Wednesday the alleged threat was not directed at any one individual, but was overheard by others. 
"I was warned to be careful by a councilman who heard the threat," she said.
Given Higgs' alleged past hostility toward Venecz, she opted to file a police report, she said.
"God forbid, if anything were to happen, they would have somewhere to start," she said.
Higgs' attorney, John Cantrell, said Higgs "adamantly denies that he said anything coming close to a threat."
"He had six people with him, and they would all attest to that," Cantrell said. "He doesn't know where this is coming from."
Intimidation involves a threat made after a prior lawful act, he said. In this case, Higgs is accused of making a threat regarding something in the future, he said.
Cantrell questioned why the two council members who reportedly overheard the alleged threat were not named in the initial police report.
This isn't the first time Higgs has been accused of making threatening comments.
In March 2018, Hammond Fire Chief Jeff Smith said Higgs accused firefighters who responded to Higgs' home for a medical emergency of stealing $200 and implied he would punish disrespectful firefighters financially.
Police also were called to Higg's home March 3, 2018, after Higgs became combative.
Mayor Thomas McDermott Jr. said at the time that he considered the accusation outrageous.
Higgs later issued an apology, saying it appeared he had questioned first responders' integrity "rather than thanking them for their bravery and service."
Higgs is slated to face primary challengers Barry Tyler Jr. and Garrick V. Alexander in the May 7 election.
Sign up for our Crime & Courts newsletter
Get the latest in local public safety news with this weekly email.