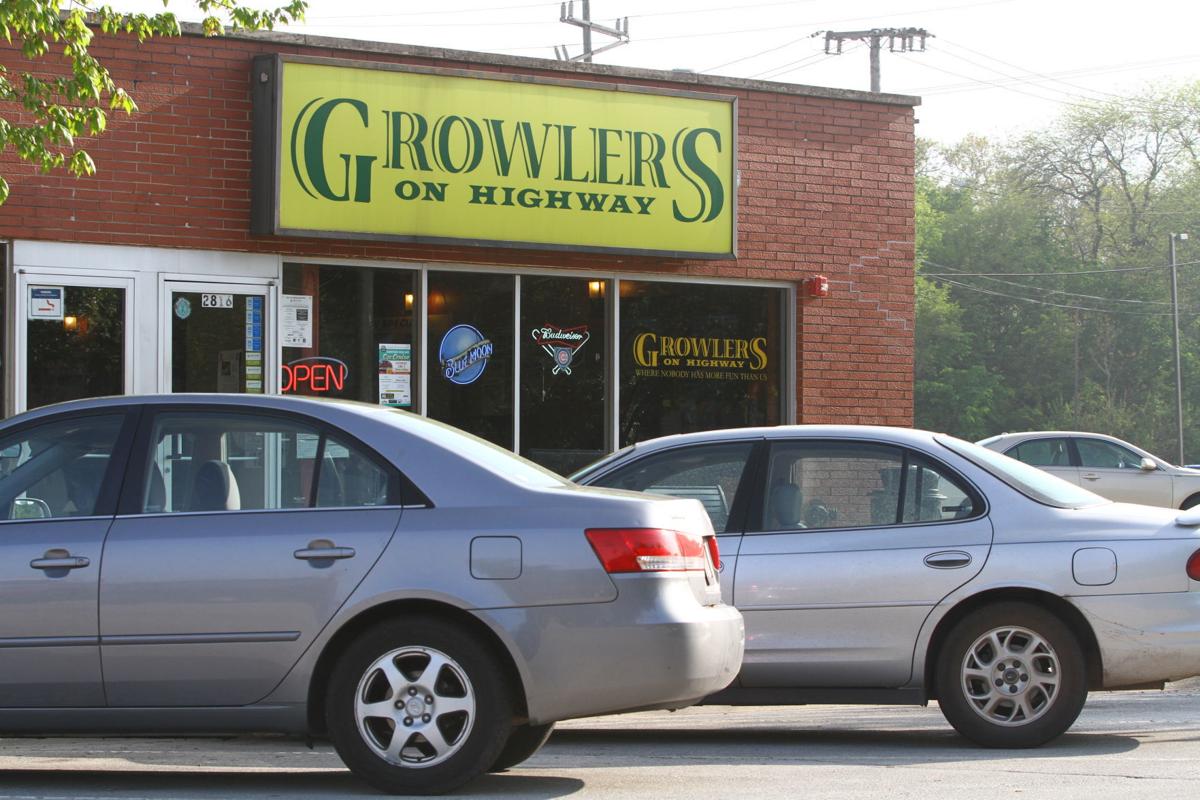 HIGHLAND — Sources close to an investigation into a recent shooting outside Growlers on Highway said criminal charges are expected to be formally filed Friday against four people connected to the melee.
The Northwest Indiana Major Crimes Task Force completed its investigation and turned over the case to Highland police, the lead agency in the case, Griffith Police Chief Greg Mance, spokesman for the task force, said Thursday.
The Highland Police Department, which asked the task force to assist, was responsible for sending the case to the Lake County prosecutor's office for review. 
Highland police were called out for a disturbance at about 2:40 a.m. May 19 at the bar, 2816 Highway Ave., to find two off-duty officers — one with a gunshot wound to his head and another with a gunshot wound to his forearm.
Upon arrival, Highland police initially determined two other people — one of whom was O'Neill Cruz-Burgos, 25, of Burnham, Illinois, sources said — left Growlers and were denied re-entry by security, because it was near closing time.
The disturbance occurred between the two off-duty officers, Cruz-Burgos and another man, and multiple shots were fired.
The two men shot were identified as off-duty Gary police Officer Dwayne Brown, who was working for the bar as security, and off-duty East Chicago police Officer David Aguilera, a patron at the bar.
They were taken to Methodist Hospitals Northlake Campus in Gary. Aguilera was later transferred to Advocate Christ Medical Center in Oak Lawn, Illinois, for treatment of a head injury. Both men survived. 
Highland police arrested Cruz-Burgos and another man shortly after the shooting.
Both were released early last week without being charged, but prosecutors at that point never ruled out future charges against anyone involved.  
It's unknown if the four people directly involved will ultimately face charges or if others could face charges. 
Past incidents at Growlers
Highland police released 36 police reports detailing calls involving the bar during the past year, including nine disturbances, two fights and two batteries. In seven cases, officers were conducting routine checks at the bar.
In one case, Aguilera was accused of pointing a gun at a Hammond man during a scuffle in the bar's restroom, reports show.
Aguilera never faced charges in the incident.
In an additional case, Highland police Officer John Swisher was seriously injured in December 2016 when a man who had been drinking at Growlers struck his squad while driving the wrong way on Kennedy Avenue, court records show.
Several Town Council members said they met last week with the owners of Growlers. The owners seemed receptive to suggestions about curtailing incidents at the bar, Councilman Bernie Zemen said.
Zemen said council members have suggested earlier closing times, more selective background checks and hires for bouncer positions, and more community-centered events.
Highland police conducted routine checks last weekend at Growlers and some of the town's other bars.
Highland police also have forwarded several concerns about Growlers to Indiana State Excise Police, Cmdr. John Banasiak said. Indiana Excise police have not updated Highland police on their findings, he said.
Excise police were contacted about Growlers on Tuesday by The Times, and officials declined comment.
Times staff reporters Bill Dolan and Sarah Reese contributed to this report. 
Gallery: Recent arrests booked into Lake County Jail