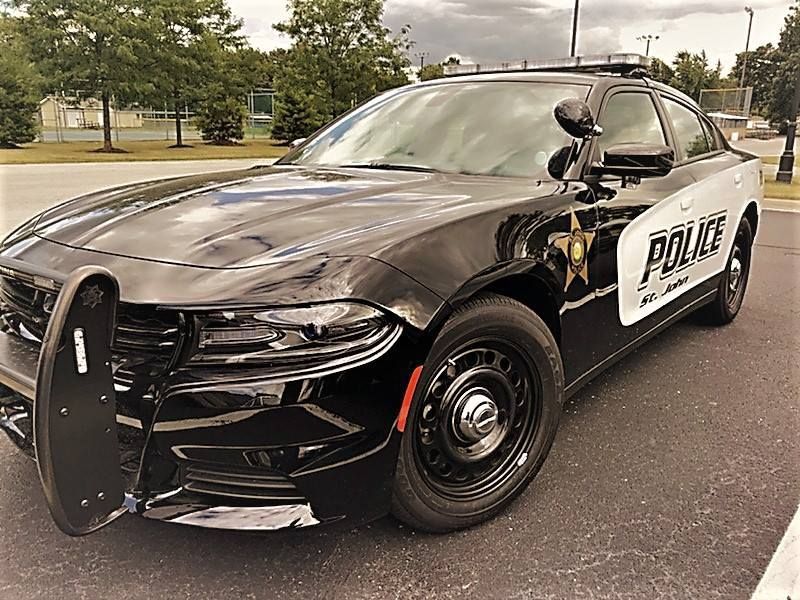 ST. JOHN — A St. John police officer is facing possible termination after an internal investigation by the department found she allegedly made an unlawful arrest and falsified reports in March, records state.
A disciplinary report from Chief James Kveton was presented to the Police Commission during its special meeting June 10, outlining the 11 department policy and procedure violations made by Officer Paige Hickenbottom and the recommendation she be terminated.
Hickenbottom responded with another officer about 11:10 p.m. March 19 to the 10800 block of Wicker Avenue for a report of a family disturbance, according to the report. Two brothers were found having a verbal dispute, but no disorderly behavior was witnessed by the officers.
The dispute between the two was resolved and Hickenbottom "did warn the suspect brother that there would be an arrest made if officers were called back," the report states.
Roughly 30 minutes later, Hickenbottom was dispatched back to the same residence for family disturbance.
When she arrived, the officer "immediately took the suspect brother into custody for disorderly conduct without observing any disorderly behavior," allegedly making an arrest without probable cause, the report states. The suspect was transported and housed at the Lake County Jail.
Hickenbottom's prepared reports of the incident and arrest allegedly lacked probable cause and "did not include elements of the crime charged," the report states.
Acting Cpl. Ronald Olson asked Hickenbottom, "When you went back to the house, what was he (the suspect's brother) doing?" In response, Hickenbottom allegedly became "defensive" and "sharp and disrespectful," the report states. She said, "Yelling and screaming, like I said in my report" and "What do you want me to say? I just, I physically just told you that when I got there he was yelling and screaming still."
Neither of those statements were truthful, the report states.
Subsequently, Hickenbottom allegedly changed the initial wording of her police report to indicate she observed disorderly behavior, although she never did, the report states.
During the formal investigation, Hickenbottom admitted to making untruthful verbal and written statements related to the arrest and to amending her report.
During its July 1 meeting, Kveton told the Police Commission the department held a 60-day internal investigation led by Olson, Deputy Chief David Demeter and Cmdr. Steve Flores.
The investigation included review of video and audio evidence of the incident, Kveton said.
Based on that evidence and "past disciplinary records," Kveton recommended Hickenbottom's termination.
A public hearing for Hickenbottom will be held at 9 a.m. July 29 during the Police Commission meeting. There, evidence will be presented to the public and a decision will be made by the commission into the discipline of the officer.
At the advice of counsel, Hickenbottom denied request for comment to The Times on the incident and upcoming public hearing.