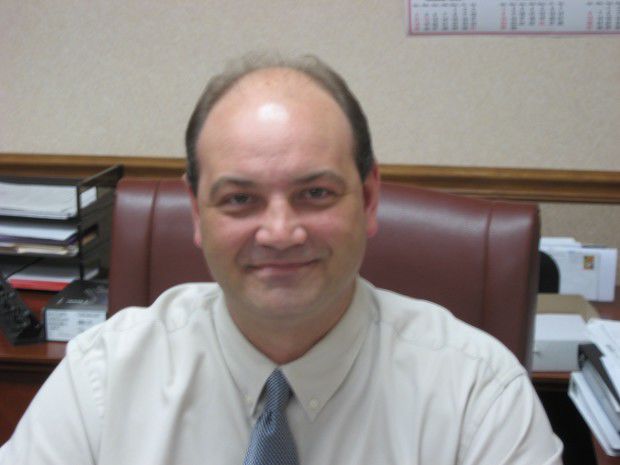 HAMMOND — The much-debated and delayed campaign violation charge against St. John Town Manager Steve Kil was delayed again Wednesday for the 20th time in three years.
Defense attorney William Padula, who represents Kil, asked Lake Superior Court Pro-Tem Judge Steven A. Tyler early Wednesday to postpone the case again to give him and the prosecutor's office more time to negotiate a new plea agreement.
Tyler scheduled the parties to appear in court at 1 p.m. Dec. 10 to submit a plea agreement. He said if no agreement is reached, he would rule on a defense motion to dismiss the case and, if necessary, set the matter for trial.
Kil, who wasn't in court Wednesday, is charged with stealing about 40 political signs Nov. 2, 2015 — the day before a general election — near Kolling Elementary School, 8801 Wicker Ave. The St. John Homeowners Political Action Committee, an organization that opposed Kil, was behind the campaign and its signs.
St. John residents Joe Hero and Robert Pastore, who supported the political action committee's campaign against Kil, saw Kil removing the political signs, recorded it on video and submitted their evidence to the Lake County prosecutor's office.
Indiana State Police conducted an investigation, and the prosecutor's office filed a misdemeanor conversion charge against Kil in Lake Superior Judge Nicholas Schiralli's court in Crown Point in December 2015.
The case was repeatedly set for trial until March 2018, when Padula and the prosecutor's office submitted a plea agreement that would have deferred the state's prosecution of Kil for six months and dismissed the case at the end of that period if Kil remained on good behavior.
Schiralli took the agreement under advisement for four months and rejected it after some 30 members of the political action committee complained it was too lenient.
The case was then transferred to Superior Court 4 in Hammond, where Tyler has been presiding since Judge Jesse Villalpando stepped down from the bench over allegations of injudicious behavior.
Hero said Tuesday he had learned from the prosecutor's office that a similar deferral was planned for Kil. Hero said he and members of the political action committee would oppose that move.
"I believe somebody got to somebody to make the case mysteriously change course," Hero said Tuesday.
Lake County Prosecutor Bernard A. Carter couldn't be reached Wednesday morning for comment.