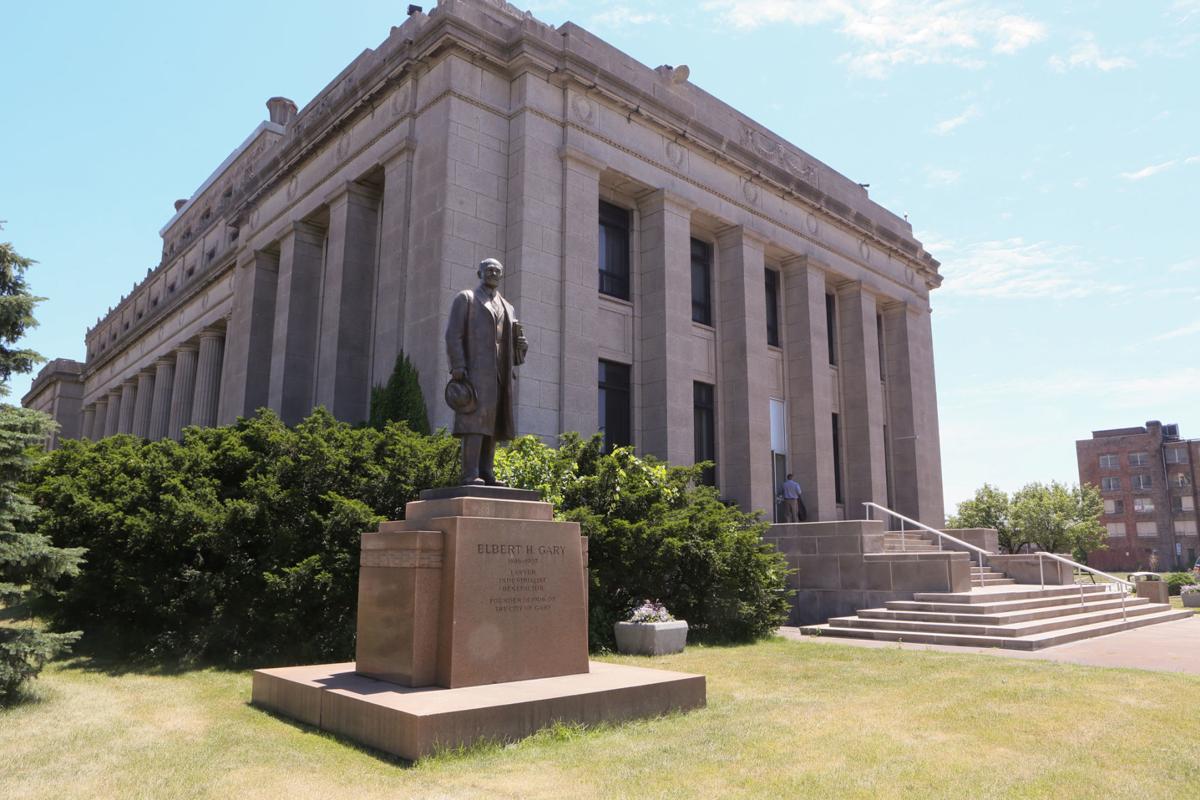 INDIANAPOLIS — A judge has granted the state of Indiana's motion to intervene in an ongoing lawsuit against the city of Gary alleging its sanctuary city ordinance violates the state's anti-sanctuary laws.
The intervention of Attorney General Curtis T. Hill makes the state of Indiana a fifth plaintiff in the case, first filed in Lake Circuit Court in December by attorney James Bopp Jr., of Terre Haute's Bopp Law Firm.
Bopp is seeking to prohibit enforcement of the "welcoming city" ordinance approved in May 2017.
The state alleges Gary's welcoming city ordinance goes against Indiana law, which bans the adoption of ordinances prohibiting local officials from cooperating with federal officials enforcing federal immigration laws. Gary officials have argued constitutionality of the state's law. 
State law imposes on law enforcement officers "a duty to cooperate with state and federal officials on matters pertaining to enforcement of state and federal laws governing immigration," but the city of Gary's ordinance forbids such cooperation, Bopp's law firm alleged in a news release Monday.
Bopp and the state allege the ordinance prevents Gary police from fully cooperating with federal immigration authorities, in addition to unnecessarily requiring a criminal warrant before transferring any person in police custody to U.S. Immigration and Customs Enforcement personnel.
"And ICE priorities are to pick up illegal aliens convicted of, or charged with, crimes. So such non-cooperation enables such persons to dodge immigration officials and remain in the community," Bopp said in a news release. 
Gary Mayor Karen Freeman-Wilson previously told The Times she believes the city's ordinance fully complies with Indiana law.
Freeman-Wilson declined comment on the state's intervention Monday night, noting she had not had a chance to review the latest court filing.
Last year, some Gary city councilmen said they were willing to consider repealing the ordinance if it means having to defend the lawsuit with the city's coffers. 
Freeman-Wilson said Monday night the city is being represented by pro bono attorneys, in addition to the city's own attorney, to alleviate costs. She added there are no known discussions to repeal the ordinance at this time.  
In December, Freeman-Wilson said the city was looking forward to "vigorously" defending the suit.
"Gary, Indiana, has always provided leadership in Northwest Indiana in ensuring equal opportunity for all. This ordinance is no different," she said. 
In the lawsuit, Bopp claims the ordinance runs afoul of a 2011 Indiana law that prohibits local governments and their employees, including police, from refusing to communicate or cooperate with federal immigration authorities to protect non-citizens who entered or remained in the United States without legal permission.
Specifically, Bopp says, among other violations, the ordinance impedes communication by requiring city agencies and employees to not investigate or assist in the investigation of the citizenship or immigration status of any person, absent a court order.
In addition to halting enforcement of the Gary ordinance, Bopp is requesting the court order the city to pay the costs and attorney's fees for the four plaintiffs.
According to the lawsuit they are: Jeff Nicholson and Douglas Grimes, who both live and work in Gary; Greg Serbon, a Lake County resident who often works in Gary; and Cheree Calabro, an Indiana resident with "interests in the enforcement of the law and in public safety."
Since Indiana prohibits sanctuary cities, Merrillville attorney Alfredo Estrada, along with other immigrant rights supporters, began promoting "welcoming city" ordinances as an alternative to show support for immigrants living in Northwest Indiana.
Bopp told The Times on Monday oral arguments scheduled for Tuesday have been postponed due to the state's intervention. Oral arguments will be rescheduled for a later date, he added.