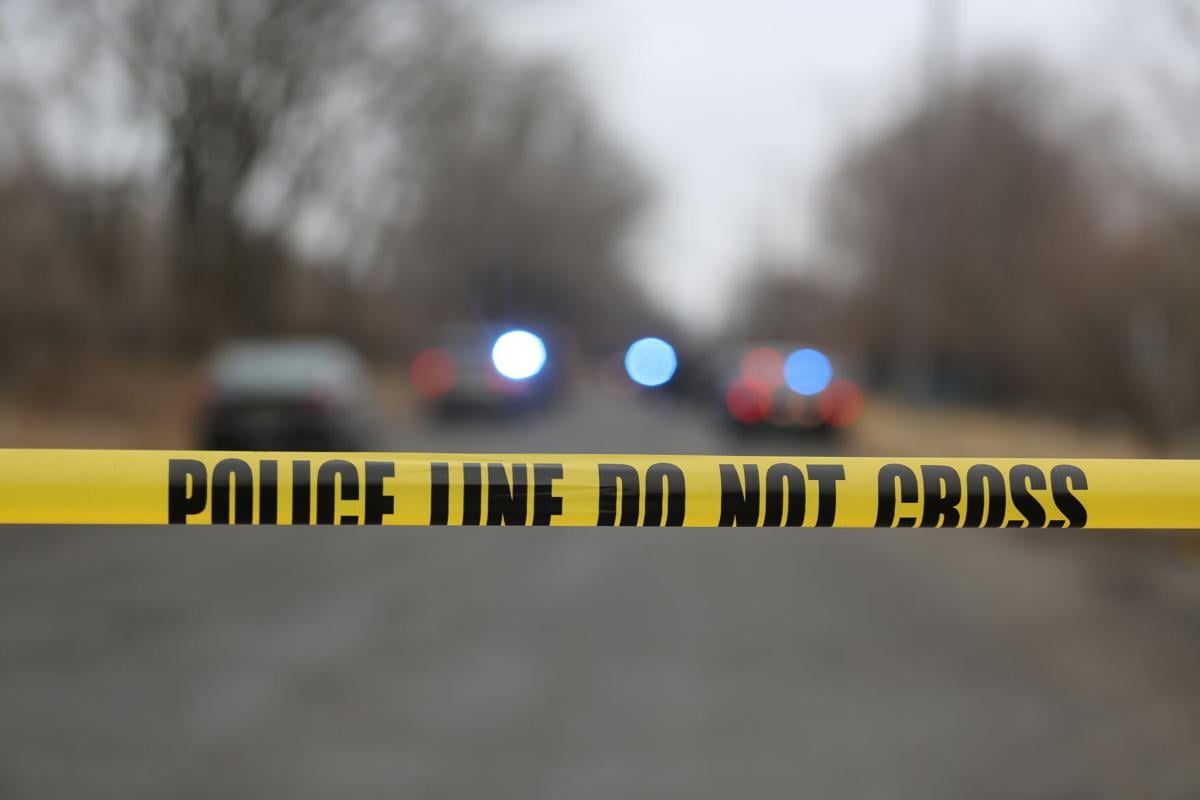 GARY — A day after a teen boy was shot to death in his own home, police said Thursday they've seen an increase in crime involving juveniles.
Gary police interviewed several witnesses and found no signs of a break-in after Jalen Pickens, 17, was found dead about 12:30 a.m. Wednesday inside his home in the 3200 block of East 12th Avenue, Cmdr. Jack Hamady said.
Pickens' death marked the 18th so far this year in Gary. He was the second child to die in a homicide in the city in 2020, Hamady said.
Gary's first homicide involving a child claimed the life of Debra R. Duszynski, 11 months, who died Jan. 2 from blunt force trauma to her abdomen. Her parents were charged with neglect on allegations they failed to send her siblings to school, but no charges have been filed in her homicide.
Of the 18 homicides so far this year, three are believed to be gang-related, three were drug-related, five stemmed from domestic disputes and two were officer-involved cases, Hamady said.
Human remains found March 28 in the 800 block of Rhode Island Street have not yet been identified, and one case was determined to be self-defense. Motive in the remaining cases remained under investigation, he said.
The city also has logged a number of shootings this year that wounded young children and teenagers.
People have been wounded in 51 shootings so far this year, including 23 police suspect were gang-related, Hamady said.
Police have secured charges against teenage Gary boys in two homicides and a shooting that left a man in critical condition.
Police think a 12-year-old boy and 9-year-old girl wounded in a shooting March 21 in the 4100 block of Pierce Street were innocent victims, he said. The shooting remains under investigation.
Suspected motives in other recent shootings that wounded young people in Gary ranged from retaliation to gangs and drugs, Hamady said.
A 17-year-old Gary boy was wounded May 2 when he and friend got into a shootout with a group of three males in the 3700 block of Jackson Street, he said.
The teen and a 21-year-old Gary man told police they were sitting on a front porch when a group of three males fired shots at them from an alley. The teen went inside to get a gun and returned fire, police said.
A group of juveniles was suspected of being involved in the Dec. 16 homicide of Victor M. Diaz, 44, of Gary, outside a gas station in the 1300 block of Chase Street, Hamady said.
The suspects, all younger than 18, were from Gary, Hammond and East Chicago, he said.
A shooting last month that wounded a 16-year-old boy is believed to be related to a gang with no previous ties to Gary, Hamady said.
He also blamed the coronavirus pandemic for recent crimes involving juveniles.
"Kids aren't staying home because of COVID," Hamady said. "It's like summertime."
WATCH NOW: Riding Shotgun with NWI Cops series
Catch up on all the action of the "Riding Shotgun with NWI Cops" police ride-along series by The Times.
The video series, which aims to air one new episode per month, has our reporters and videographers "riding shotgun" in the passenger seat of a Region officer's squad car each month, introducing you to the men and women who patrol our streets while taking you inside the work of their police shifts.