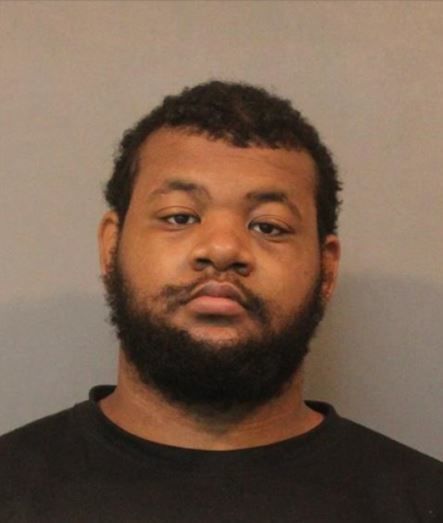 A 16-year-old boy wanted in connection with a shooting two months ago on the Borman Expressway was arrested Wednesday in Harris County, Texas, Indiana State Police said.
Lajahnis Z. Rosemond, of Gary, was the second suspect to be arrested this week on charges linked to a shooting May 20 on Interstate 94, near the I-65 interchange, Sgt. Glen Fifield said.
Jalen T. Robinson, 22, of Hammond, appeared Wednesday before Lake Criminal Court magistrate, who entered not guilty pleas on his behalf.
Rosemond, who was charged as an adult, is accused of firing about six shots into a Jeep occupied by five people, striking an 18-year-old woman in the back.
Rosemond was riding in the back passenger seat of a Toyota Corolla driven by Robinson, according to court records.
The 18-year-old woman told police she previously had issues with an 18-year-old woman and 16-year-old girl who were with Rosemond and Robinson at the Portage Lakefront and Riverwalk.
The 18-year-old and her four friends argued with members of Rosemond and Richmond's group before both groups left the beach, according to court records. 
Witnesses alleged Robinson swerved toward the Jeep in an apparent attempt to strike it as both vehicles drove west on I-94. The back passenger window was rolled down, and Rosemond began shooting at the Jeep, according to court records.
The woman underwent several surgeries as a result of her wounds and will need long-term physical therapy, court documents state.
Indiana State Police said federal, state and local law enforcement agencies "worked around the clock" to take Rosemond into custody.
"Random interstate shootings of such a violent nature are taken very seriously in Northwest Indiana, and our agencies are committed to thoroughly investigating these violent crimes," Fifield said. 
Robinson was being held on a bond of $200,000 surety or $20,000 cash. Judge Diane Boswell denied his request Friday for a bond reduction.
Robinson's attorney, John Cantrell, said Robinson "didn't do anything wrong."
"He was driving away from the beach with a car full of people, including several female passengers. His car was being followed by another group of people," Cantrell said. "Someone in my client's vehicle felt threatened and chose to shoot at the other vehicle. My client committed no crime. He was driving away from a dangerous situation and is currently incarcerated for no reason."