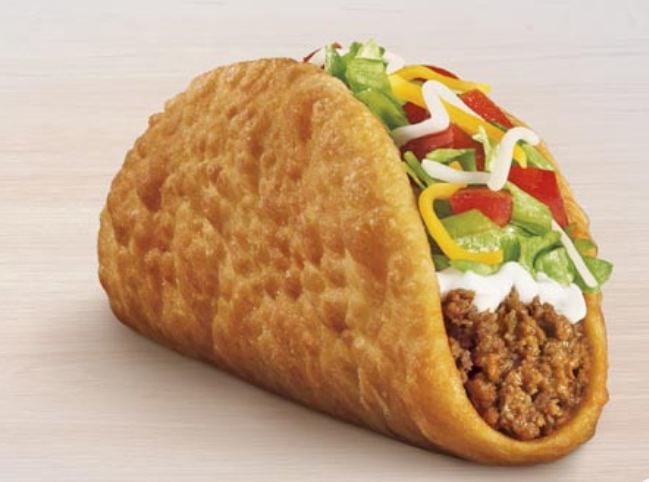 A woman who walked out of an authentic Mexican restaurant without paying, because its chalupa did not match the chalupas she'd previously eaten at other restaurants, properly was convicted of felony theft, the Indiana Court of Appeals has ruled.
According to court records, Jennifer Culver, of Peru, Indiana, and her two children ordered a chalupa, a child's cheese quesadilla and two drinks on Feb. 6, 2018, at Los Amigos restaurant in Huntington, Indiana.
When the food arrived, Culver questioned her waiter as to whether the chalupa she was served actually was a chalupa.
The restaurant's manager explained that Culver had received a chalupa, as ordered, but the chalupa simply was a different shape than she was used to getting at other restaurants, court records show.
The Los Amigos menu describes its chalupa as a flat tortilla with refried beans, topped with cheese and guacamole salad.
In contrast, Taco Bell defines a chalupa as "a fried tortilla shell, in the shape of a small boat, filled with lots of flavorful ingredients."
According to court records, the Los Amigos manager twice offered to replace Culver's chalupa, or remove it from the table and take it off her bill.
She declined the offer both times and the manager left Culver and her children to eat.
Approximately 15 minutes later, with their plates clean, Culver and her children "briskly" walked out of the restaurant without stopping at the cash register to pay their $11.73 tab, records show.
The manager confronted Culver in the parking lot and asked her to pay her bill.
In response, Culver declared: "I'm not paying for that [expletive]," prompting the manager to call police, according to court records.
Police contacted Culver by telephone five times and once in person to let her know that if she simply paid her restaurant bill they would not pursue legal action.
Culver did not respond to any of the efforts to resolve the situation, records show.
As a result, Culver was arrested for theft. The charge was enhanced to a felony, despite not meeting the standard $750 minimum for felony theft, because Culver had a prior, unrelated conviction for theft.
Culver ultimately was convicted of level 6 felony theft following a jury trial and sentenced to 120 days on electronic monitoring, 14 months probation, fined $100 and ordered to pay restitution of $11.73 and court costs and fees totaling $385, according to court records.
She argued in her appeal that there was insufficient evidence to support her conviction.
The Court of Appeals disagreed, holding in its 3-0 decision that the jury reasonably concluded that Culver walked out on her restaurant bill without paying.