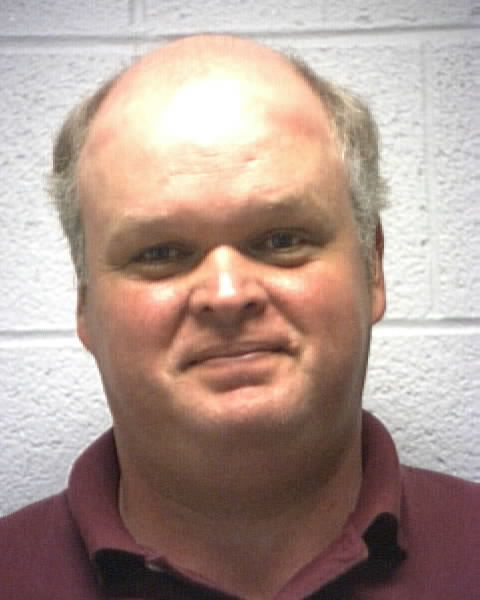 CROWN POINT — A Crown Point towing operator charged with animal cruelty previously was accused of domestic violence, court records show.
Paul R. Marshall, 52, is charged with two counts of animal cruelty for allegedly dragging a cow Oct. 11 behind an ATV, kicking and punching the animal to "train" it, Lake County court records state.
Those charges, filed March 25, are both class A misdemeanors.
Court records show Marshall previously was charged with misdemeanor domestic battery in November 2006.
In that case, Marshall was accused of battering his wife on Nov. 24, 2006, leaving redness on the left side of her face and bruising, which resembled handprints, on both of the victim's forearms, court records in the case state.
He entered into a yearlong deferred prosecution agreement in June 2007.
Prosecutors again charged Marshall with domestic battery in July 2007, this time as a class D felony. And in February 2008, he was charged with misdemeanor invasion of privacy.
In the July 2007 case, Marshall was accused of hitting the same woman on the right side of her face and neck while she was picking up her children at Marshall's unincorporated Crown Point residence. Court records state the incident occurred in the presence of a child.
The Lake County prosecutor's office moved to resume prosecution on the misdemeanor domestic battery charge in June 2008, and the case was set for trial.
In November 2009, Marshall's attorney worked out a pretrial diversion agreement with prosecutors for both domestic battery cases, court records show. The agreement was for six months, Lake County court records show. Such agreements allow for the possibility of charges being dismissed if defendants keep their records clean for a certain period of time.
He entered into a pretrial diversion agreement for the invasion of privacy case Nov. 25, 2009, court records show.
The state filed a notice in May 2010 that Marshall had complied with the diversion agreements, and a judge subsequently dismissed both domestic battery counts and the invasion of privacy charge, records show.
In the most recent pending case, Marshall is charged with animal cruelty for using an ATV to drag a cow around the front of his property while periodically stopping to punch and beat the animal, court records state.
His defense attorney, Steven Nicholls, has declined to comment on the case.
The alleged animal abuse was captured on video provided to police, court records state.
At the time of the alleged animal abuse, Marshall was president of Midnight Blue Towing and Recovery, a politically connected Region towing firm based in Crown Point. The company has held a number of municipal towing agreements over the years, including with the city of Portage.
On Wednesday, Midnight Blue owner John Marshall, who is Paul Marshall's brother, contacted The Times, seeking to distance his brother from the company.
John Marshall told The Times Paul Marshall was no longer working for the company and had not been affiliated with the tow firm since Jan. 1 of this year.
However, Portage Police Chief Mike Candiano said he dealt directly with Paul Marshall on matters pertaining to the city of Portage's towing agreement with Midnight Blue Towing as recently as late January and early February of this year.
In fact, Candiano said, Paul Marshall signed the towing agreement with the city of Portage on Feb. 18 of this year.
Candiano said his department has suspended the Midnight Blue towing agreement until further notice because of the animal cruelty case.
John Marshall conceded his brother Paul Marshall was president of the towing company at the time of the alleged animal cruelty incident.
But he reiterated that Paul Marshall no longer works for the company. As of this week, Paul Marshall remained listed as president of the company in a state government database.
The animal cruelty charges
A Lake County sheriff's officer viewing the video provided to police "observed Paul R. Marshall get off the ATV several times during which he could be seen punching and kicking the cow he was dragging," court records state.
The recorded incident occurred in the 5300 block of East 141st Avenue, court records state.
"I observed the cow attempted to stand several times, but when it gained its feet, it was again dragged behind the ATV and fell on the slick driveway," sheriff's Sgt. Michelle D. Dvorscak wrote in court records.
"Paul R. Marshall got back on the ATV a number of times after beating the cow. He then dragged the cow, whose legs were splayed apart on the pavement, down a paved driveway slick with rain, down a gravel portion of the driveway and over the grass in his front yard.
"When the cow lost its footing, Paul R. Marshall got off the ATV, went up to the cow, kicked it several times in its head and torso and beat it with his fists."
Before police had copies of the video, an officer responded to Marshall's residence on Oct. 11 following a complaint, court records show.
At that time, Marshall told the officer he had two new cows, and they were "harder than normal to train," according to court records. "Paul (Marshall) advised he might have went a little over the top when it came to leading the cow back to the stable."
The officer at that time "observed cows who appeared to be healthy and clean," and the officer departed, court records state.
But on Oct. 22, police and state officials received copies of video documenting the incident and began an investigation, according to police reports.