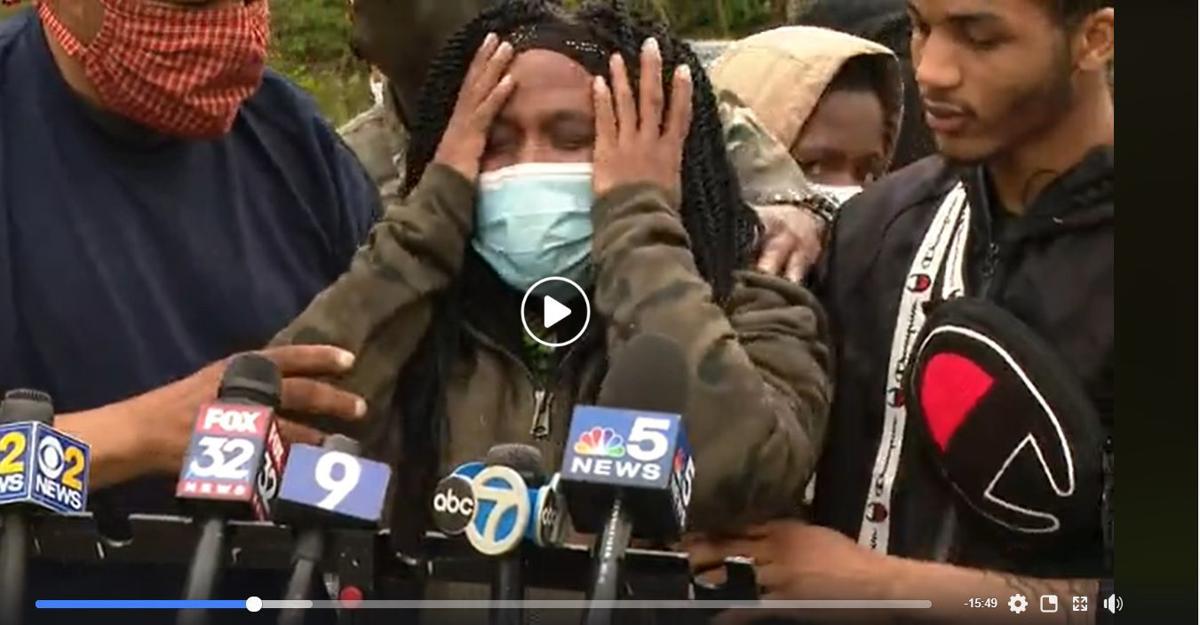 GARY — The family of a 12-year-old boy fatally shot in Gary this past weekend said the boy's twin brother attempted to save his life and held his body en route to the hospital.
Demetrius Townsel, of Chicago, was shot Saturday night while in a car in the 2600 block of Pierce Street in Gary, police Cmdr. Jack Hamady said.
In a news conference Tuesday, Gary Mayor Jerome Prince and police promised to press the investigation into Townsel's death.
"On behalf of my family and the city of Gary, our hearts and prayers go out to Demetrius' family and I wanted to make it expressly clear that as the mayor of the city of Gary, I have directed our public safety officers to expand all of our resources and any resource necessary in order to address this issue, get to the bottom of it and find the perpetrator of this crime," Prince said.
When the shots were fired, there were a total of five people in the vehicle with Townsel, including a 21-year-old and four juveniles, police said.
"We believe at this time that no one in the car was a target and it was a random shooting into the vehicle," Hamady said.
The family of Townsel is pleading with the shooter to turn himself in. 
The driver of the car in which Townsel was traveling immediately headed for Methodist Hospitals Northlake campus in Gary, Hamady said. A Gary police officer saw the driver and escorted the vehicle to the hospital, where police were dispatched at about 9 p.m. 
Andrew Holmes, an anti-violence activist based in Chicago, said Monday the boy's twin brother attempted to save his life by putting pressure on the bullet wound.
Holmes said the family "isn't going to stop" until an arrest is made.
"Why did you take this child's life? You went to sleep, but you stopped this child from living," Holmes said during a news conference in Gary. 
Hamady said no one else was wounded in the shooting.
The shooter, who was on foot, was described as a black male with a thin build, dreadlocks and all black clothing, Hamady said. 
Townsel was pronounced dead at 9:36 p.m. Saturday at the hospital, according to the Lake County coroner's office.
"She was looking to go home with her son (from the hospital), but instead was given only a pair of shoes and some clothes," Holmes said of the boy's mother. 
Catherine Brown, the boy's mother, said her son wanted to be a basketball player and was a good kid. 
"Please turn yourself in. I go home empty. I miss his laugh. I miss him," she said. 
The shooting has been ruled a homicide from a gunshot wound. The boy lived in Chicago's Back of The Yards neighborhood. 
In the Tuesday news conference, Gary Chief of Police Richard Ligon asked for the cooperation and trust of residents to help solve violent crimes in the city.
"What I'd like to do is to think back to the years, I was born and raised in Gary, I love my city and I'll continue to fight," Ligon said. "We as a group of public safety officials decided that we were going to buckle down and do what we need to allow our citizens to trust us."
The recent deaths make for a total of 21 homicides in Gary in 2020, all of but one of them involving gun violence, Ligon said. He said in all of the homicide cases, police have found solid leads and suspects, with the exception of one case.
"With the 12-year-old, we know there will be a resolution to this," Ligon said. "Because we have our detectives working hard."
Deputy Chief Brian Evans said Gary police are working on a three-part plan to address crime in Gary. This plan includes seeking technology that could aid in police work, such as cameras and shot-detecting devices; analyzing data that may identify where those who commit violent crimes live; and building upon local and federal law enforcement partnerships.
"We can talk about hope and change," Prince said. "But what we're here to do today is to make it expressly clear that instances like this make absolutely no sense and from the city's perspective and certainly that of law enforcement, these instances will not be tolerated.
"Our investigators will continue to work diligently to find the perpetrators of this and every crime that has occurred in Gary."
Police ask anyone with information to call the Lake County/Gary Metro Homicide Unit at 219-755-3855 or the Crime Tip Line at 866-CRIME-GP.
Sign up for our Crime & Courts newsletter
Get the latest in local public safety news with this weekly email.