A person who eluded police in Gary after running from a vehicle linked to a Munster robbery remained at large Wednesday, Munster police said.
Three other men connected to the robbery were taken into custody Tuesday night after the vehicle stopped near 19th Avenue and Hanley Street in Gary.
A fifth person — a 15-year-old boy — remained in serious condition Wednesday at Advocate Christ Medical Center in Oak Lawn after he was shot by a Gary police officer during the incident, according to Lake County sheriff's spokesman Mark Back.
The boy pointed a weapon at law enforcement, prompting a Gary officer to fire his weapon, striking him at least once, Back said. 
Back declined further comment on the boy's wounds because of health privacy laws and the boy's age.
One weapon was found with the 15-year-old, Back said. At least one other handgun was recovered from inside the vehicle, he added. Munster police are processing the vehicle for evidence, he said. 
The Sheriff's Department is investigating the shooting at the request of the Gary Police Department, Back said. Police are still investigating whether any shots were fired at police, he said.  
Results from the police-involved shooting will be forwarded to the Lake County Prosecutor's Office upon completion, per protocol, Back said. The prosecutor's office will determine what further action may be taken, he said.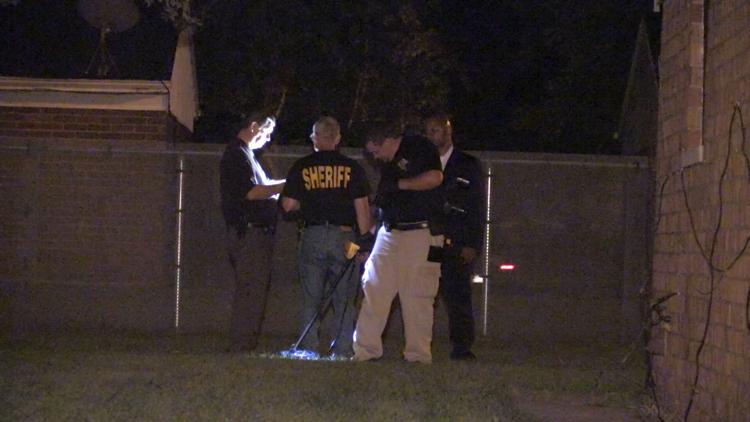 Connection to other robberies? 
Register for more free articles.
Stay logged in to skip the surveys.
Police also were looking into whether the five people were involved in a string of armed robberies at other cellphone stores in the Region over the past few months, Munster police Lt. Ed Strbjak said. 
The five are accused of robbing a Verizon store Tuesday night at Ridge Road and Calumet Avenue in Munster. 
Four people entered the store about 5:48 p.m., and weapons were displayed, Strbjak said. The group took cash and cellphones from the store and from customers before fleeing in a vehicle occupied by a fifth person, he said.
Dispatchers broadcasted a description of the vehicle, and a Griffith police officer located it in the area of West 15th Avenue and Burr Street, Griffith police Cmdr. Keith Martin said. The Griffith officer was in Gary checking major thoroughfares after hearing the vehicle description over his radio, Martin said.
The Griffith officer followed the vehicle — a grey 2015 Nissan with Ohio plates — to the area of 19th Avenue and Hanley Street, where it stopped and five people attempted to run, authorities said. 
"Officers on scene reported that some of the suspects were armed," a Lake County sheriff's news release said.
Police recovered weapons from the scene, the release said. No officers were injured.
The three people taken into custody were being questioned by detectives, but no charges had been filed in the Munster robbery as of Wednesday morning, Strbjak said.
Officers from Munster, Highland, Gary, Griffith and Indiana State Police, and the Lake County sheriff's helicopter responded to the scene in Gary, police said.