VALPARAISO — The three Illinois men arrested following Wednesday's police chase and manhunt in Chesterton were suspected in thefts totaling as much as $45,000 and had initially dodged capture by attempting to strike a police car head-on, Valparaiso police said.
The men had traveled from Dolton, Illinois, to Valparaiso "in a stolen vehicle to wreak havoc in and around the Valparaiso community," Valparaiso Police Chief Jeffrey Balon said in a statement requested by The Times.
Police said they were first made aware of "several suspicious incidents" on the city's north side involving the three men and they were observed stealing from multiple vehicles and were involved in stealing a second vehicle from Appletree Lane.
Valparaiso police followed documented policies and procedures during the pursuit, Balon said.
"The pursuit was closely monitored by supervisors, to ensure the safety of officers and motorists, and major intersections were closed by back-up officers," he said.
"Motor vehicle pursuits are always dangerous, as the dynamic is constantly changing," Balon said. "Public safety is of the utmost concern to our officers; therefore, the totality of circumstances is always considered and analyzed when determining whether or not to initiate and continue a motor vehicle pursuit."
The men taken into custody were identified by police Thursday morning as Kobe Watson, 22, and Armari Lomax and Chaz Murray, both 19, police said.
Lomax faces preliminary felony counts of auto theft and resisting law enforcement, while Watson and Murray each face counts of resisting law enforcement, according to jail records.
Murray was shot during his apprehension after allegedly hijacking a toll road maintenance truck and attempting to drive into the maintenance worker and police officers.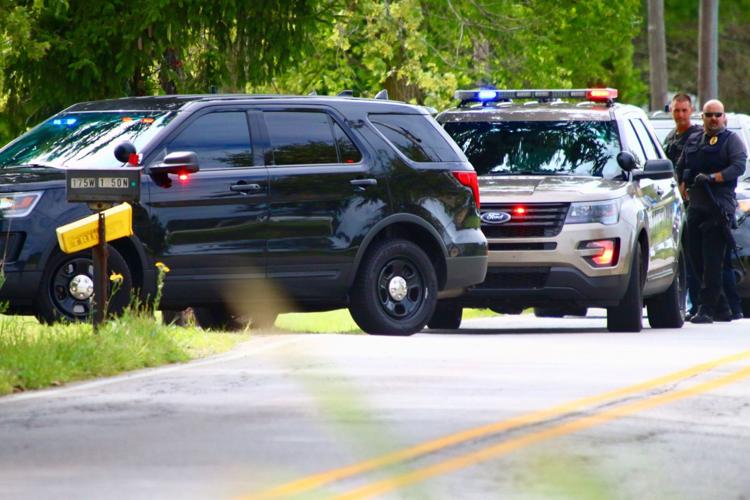 The Porter County Sheriff's police officer and two state troopers involved in that shooting have been placed on administrative leave while the incident is under investigation, according to those departments.
Keep reading for FREE!
Enjoy more articles by signing up or logging in. No credit card required.
The unnamed county officer has worked as a patrolman with the sheriff's department for three years, according to a news release. The administrative leave is standard for any officer involved in a shooting, the department said.
State police say they are investigating the shooting and will likely identify next week which of their officers are involved.
County police are uncertain when they will identify their officer.
"At the conclusion of this investigation all information will be turned over to the Porter County Prosecutor's Office," according to state police.
A Valparaiso police officer attempted first to stop the vehicle but it fled northbound on Calumet Avenue and then traveled northbound on Indiana 49, police said.
The vehicle went west onto the Indiana Toll Road via the Chesterton entrance and wrecked a short distance away near County Road 200 West where the men fled north on foot.
The hunt for the three men brought out several area police departments, which used a helicopter and police dogs. The three men were apprehended by 4 p.m., which was two hours after they were first spotted in Valparaiso.
Indiana State Police shut down the toll road at the 49, 31 and 39 mile markers as part of the investigation and directed traffic off the highway until it was reopened at 8:39 p.m., police said.
Check back at nwi.com for updates as this story develops.