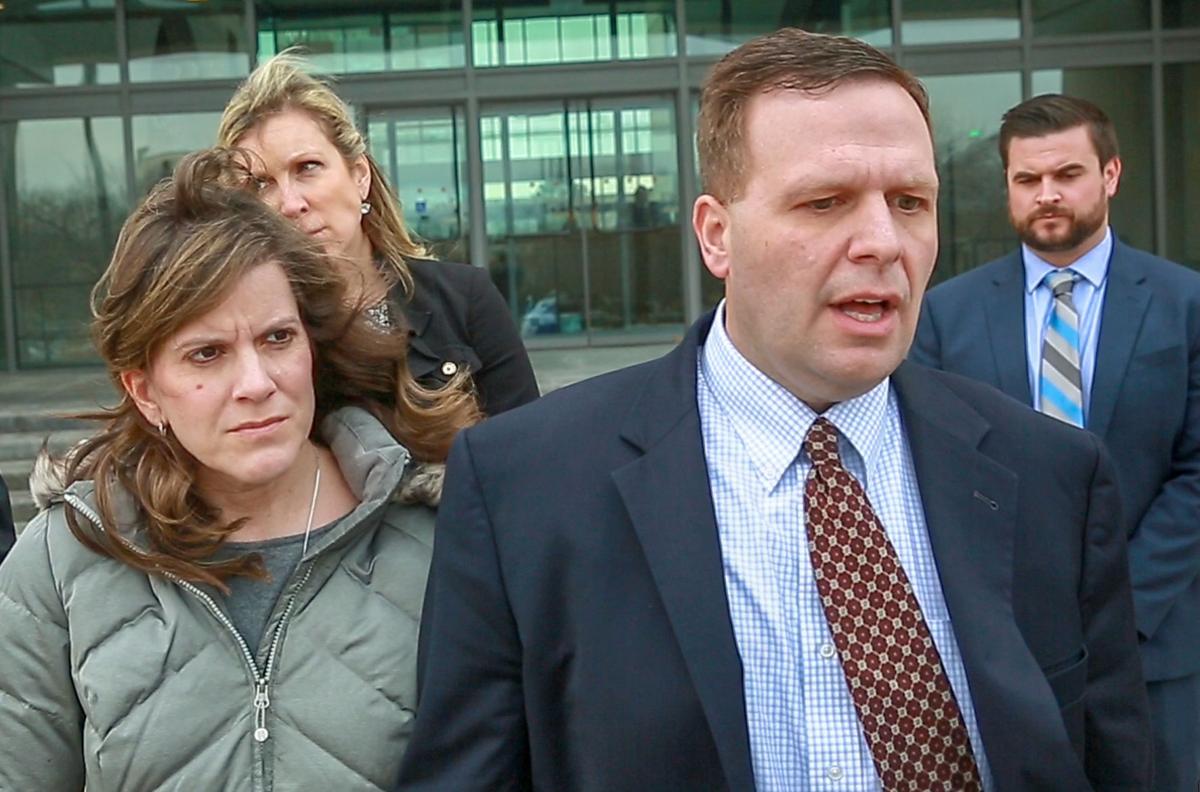 HAMMOND — The sentencing for convicted former Portage Mayor James Snyder has been moved back to September. Sentencing for Snyder's former co-defendant, John Cortina, also has been pushed back to October.
A notice posted in U.S. Federal Court states Snyder's sentencing on public corruption convictions has been moved to 11 a.m. Sept. 24 "to allow time for the court to rule on pending post-trial motions."
Snyder's sentencing had been slated for May 24.
Sentencing for Cortina, Snyder's former co-defendant, has been re-set for 2 p.m. Oct. 1. Cortina's sentencing was initially scheduled for April 22, then pushed to June 7 to follow Snyder's sentencing. Cortina pleaded guilty to providing Snyder a bribe in a pay-for-tow allegation.
Snyder was convicted of two charges Feb. 14 following a 19-day trial. He was convicted on one court of bribery for accepting $13,000 from the former owners of Great Lakes Peterbilt in Portage in exchange for steering more than $1 million in contracts for garbage trucks toward the company.
He also was found guilty of one count of federal tax obstruction. The two counts carry a total of up to 13 years in prison. Snyder was acquitted on one count of bribery in an alleged pay-for-tow scheme.
His attorneys filed a motion for acquittal prior to the end of the trial and have filed a second motion asking that if U.S. District Court Judge Joseph Van Bokkelen does not set aside the jury's verdict and acquit Snyder, he be granted a new trial.
Snyder contends there was prosecutorial misconduct involving threats to witnesses. He also claims prosecutors didn't have enough evidence in some instances and expected jurors to fill in the gaps with speculation, and several legal errors were made because prosecutors were wrong about state, municipal, corporate and insurance law. 
The postponing of Snyder's sentencing also may affect that of his brother, Jon Snyder.
Jon Snyder's sentencing also was recently pushed back to June 4 from April at the request of both his attorney and federal prosecutors to move his sentence to shortly after his brother's. Jon Snyder, Porter County assessor, testified as a government witness during his brother's trial in exchange for pleading guilty to a misdemeanor federal tax charge in an unrelated case.
Check back at nwi.com for updates as this story develops.