GARY — Two days after his reelection, Gary Common Council President Ronald Brewer faces felony charges for allegedly intimidating and kidnapping a young boy he believed to be involved in the September theft of his red Lexus.
Prosecutors have said the boy in question is not believed to have been involved in the Sept. 22 theft of Brewer's car, during which it was stolen in Gary and taken to East Chicago.
"You don't know how bad I want to blow your (expletive) back," Brewer allegedly told the teen as he pointed a weapon at him, charging documents state. 
As the teen repeatedly denied his involvement, Brewer said, "You need to tell your buddies I need my (expletive) okay (sic)? I'm coming for them." 
The teen told police he feared for his life and that Brewer was going to shoot him, charging documents state. 
Police originally accused Brewer of tracking down his stolen vehicle, firing a gun at the teens and taking a 14-year-old boy against his will into the city of Gary, rather than allowing police to handle the situation, police records show.
Criminal charges
Brewer is fresh off his reelection two days ago to the Common Council, where he currently serves as president.
Since his arrest, Brewer has stood by his innocence, hiring defense attorney Scott King to represent him in the case. 
On Thursday, prosecutors hit Brewer with three felony counts: kidnapping committed through use of a vehicle; criminal confinement through use of a vehicle; and intimidation, court records show. 
The formal charges arrive more than a month after the alleged incident, which drew furor on social media, including from people who argued Brewer was justified in his actions.
In the last month, supporters, along with Brewer's attorney, have argued he had every right to make a "citizen's arrest" under Indiana law. But critics of Brewer argued he acted out of bounds of the law and should have let police handle the situation.
'Body bag' comment
In the week following his arrest, a 911 audio recording was released in response to a Times public records request, revealing Brewer allegedly threatened one of the teenagers found in the politician's stolen Lexus.
According to charging documents, Brewer references a "(expletive) body bag" after the teen asks if Brewer could drive him to his mother's house.
WARNING: The following audio clips contain explicit language.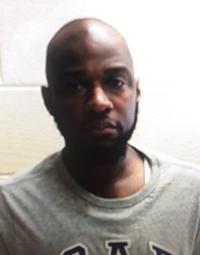 Three gunshots fired 
Brewer called Gary police at 3:55 p.m. the day before to report his vehicle was stolen from the County Market Express at 2560 Garfield St. 
The following night, at 7:12 p.m., East Chicago officers were dispatched to the area of 145th Street and Indianapolis Boulevard in response to a report that Brewer's stolen vehicle had been located by Brewer. 
Brewer and his wife allegedly pursued the teens another nine or 10 blocks to a gas station near the intersection of Michigan Street and Indianapolis Boulevard, where the teens bailed and Brewer detained a 14-year-old boy, police have said. 
When police were en route to the area, the city's ShotSpotter technology indicated three gunshots were fired in a two-block radius of Brewer and his wife, Nicole Mabon-Brewer, who were chasing the teens in a vehicle pursuit, according to charging documents. 
When police arrived in the area, Brewer and the teens in the stolen Lexus already had fled to the 5600 block of Indianapolis Boulevard area, police said. There, officers flagged down his wife, who explained Brewer already left, taking one of the teens to the Gary Police Department, records show. 
The 14-year-old allegedly kidnapped by Brewer told detectives he repeatedly denied knowledge of the car being stolen, but Brewer didn't believe him, records show. 
He told police he was picked up by some friends in the red Lexus to go play basketball. After playing ball, they drove to the Luke gas station at 5659 Indianapolis Blvd., where "a vehicle came up fast behind" them like the driver wanted to ram their car. 
The teen told police the driver of the vehicle behind him "had his arm out the window firing shots," so everyone inside the Lexus bailed, records show. 
Officers did not find any sign of trauma or bullet wounds on the teen, records state. When arresting Brewer outside his home in the 2300 block of West 20th Place, they noticed a fresh bullet hole in the trunk of the Lexus. 
Asked if the bullet hole was new, Brewer replied, "Yes. That's new. Someone must have been after them while they had my vehicle," according to court documents.
Brewer does not appear to have been charged with any crime for police allegations that he fired a weapon at the teens. However, witnesses recall hearing shots fired in the area of the pursuit that night, and two teens interviewed by police identified Brewer as a man with the gun. 
After Brewer's arrest, records indicate East Chicago police Officer Pies Honeywood received a call from an Indiana Department of Child Services caseworker. 
Honeywood informed the caseworker that he saw a black juvenile female about 12 to 15 years old inside of Mabon-Brewer's vehicle during this incident, charging documents state. 
A source with knowledge of the investigation confirmed a juvenile relative of Brewer was along for the ride as the Brewer family pursued the teens. 
911 call audio
For several minutes in the 911 recording, Brewer can be heard telling the dispatcher a turn-by-turn narration of his pursuit of the stolen vehicle as it drove southbound on Indianapolis Boulevard.
According to East Chicago detectives, Brewer pursued the teens in the Lexus and shot at them at one point.
Based on the duration of Brewer's 911 call, it appears Brewer stopped communicating with the dispatcher but didn't hang up the phone after he exited his vehicle to pursue the teens outside the Luke gas station.
"Hello?" the dispatcher asks several times throughout the call, attempting to get Brewer back on the line.
"Come on, we got one. Let's roll," Brewer can be heard saying at one point, according to court records.
"He's trying to take him somewhere," the dispatcher announces, listening in.
A separate 911 call placed by Brewer's wife places them at the Luke gas station in East Chicago at about 7:10 p.m. The recording indicates Brewer's wife warns the teens not to leave until police arrive.
"Stay right here. I'm not playing with you. Don't walk out the door. Stay right there. We're not getting out until the police come," his wife said, according to court records.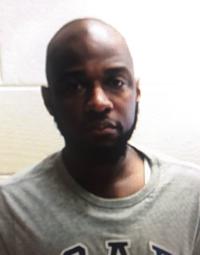 During the call, she reportedly asks people outside the gas station to assist her in keeping the juveniles there until police can arrive.
A third 911 call was placed at 7:12 p.m. by a gas station employee.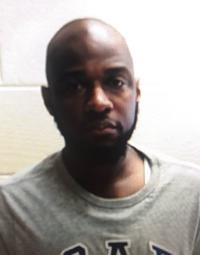 Throughout the majority of Brewer's 911 call audio, Brewer accuses the teen repeatedly of stealing his car and using his credit cards.
"Y'all went to McDonald's. Y'all went to Taco Bell. … Where my phone at?" Brewer asks.
The teen repeatedly tells Brewer some friends gave him a ride in the car and that he didn't know the car was stolen.
"I don't even know how to drive a car," the unidentified teen said at one point, according to the 911 audio.
Authorities have told The Times the youth indeed did not know how to drive.
About 14 minutes, 32 seconds into the call, Brewer reportedly can be heard saying, "Man, I'm thinking about popping the (expletive) out of your (expletive)."
"Do you know I work for the (expletive) government?" Brewer later adds, according to records.
"Please …" the boy can be heard saying.
About 23 minutes in, Brewer reportedly tells the boy: "I need my phone. I need my (expletive) ID. I need my credit cards. I need all my (expletive). I'm so (expletive) mad, man. I'm trying to work with you."
'Pure speculation'
King previously told The Times that the belief Brewer fired a weapon or possessed a weapon was "pure speculation." King could not immediately be reached for comment Thursday. 
Popular with voters, Brewer handily won reelection Tuesday, securing himself a third term on the council. 
Indiana law bars individuals with a felony conviction from running for elected office. 
While Brewer faces felony charges in this case, he has yet to be convicted of any crime.