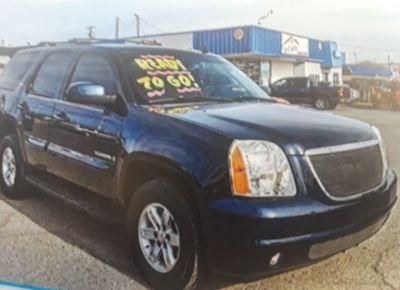 PORTAGE — Police say whomever struck and killed an 18-year-old Portage man early Monday morning, left a large debris field in their tracks.
Police are looking for a dark blue GMC Yukon in connection with a hit-and-run early Monday that left an 18-year-old man dead.
Joseph Bonner, of Portage, was found about 1:30 a.m. laying on Hamstrom Road.
Bonner was pronounced dead at the scene from blunt force injuries, Porter County Coroner Chuck Harris said.
Police Chief Troy Williams said police were called by a passer-by for a man down in the roadway on Hamstrom Road, just north of the Indiana Toll Road.
"Upon arrival, our officers observed a deceased male subject in the middle of the roadway with a large debris field in the northbound lane," said Williams.
It's believed Bonner was walking north on Hamstrom Road from the Speedway gas station on Central Avenue to his residence, Harris said. The vehicle that struck him fled.
Williams said Bonner was last seen at Speedway at 1:23 a.m.
Police said they're looking for a dark blue GMC Yukon made between 2007 and 2014. The vehicle is missing a passenger side headlight assembly and may have side bumper damage.
Anyone with information is asked to call Detective Cpl. Dave Czilli at 219-764-5708.