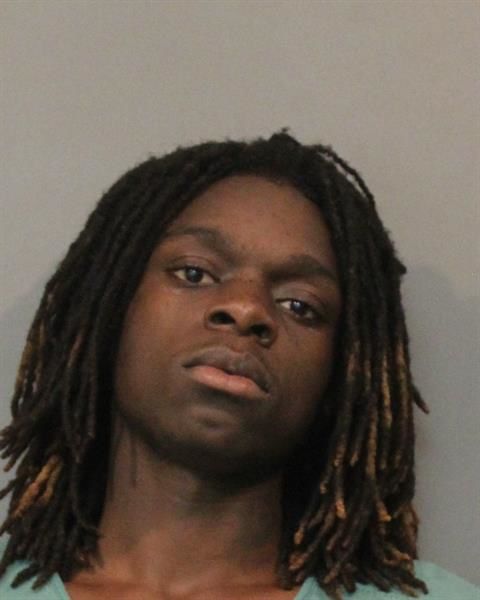 EAST CHICAGO — Police shot and wounded a man early Sunday after he accelerated down an alley while they were investigating a crash and opened fire, fatally shooting a man who had exited the wrecked car, court records allege.
Terrell K. Davis, 19, of Gary and East Chicago, engaged in a "gunfight" with two East Chicago officers, crashed into a garage near the first wrecked car and ran away, Deputy Police Chief Jose Rivera said.
Charles H. Foard, 56, of Elkhart, Indiana, the driver involved in the earlier crash, was shot to death as he spoke with officers, police said.
Davis was taken into custody a short time later after police responded to a report of a man with a gunshot wound about five blocks from the scene of the police-involved shooting, Rivera said.
Davis was treated at Methodist Hospitals Northlake Campus in Gary and was being held Tuesday without bond on charges of murder and reckless homicide.
Police responded about 4:50 a.m. to an alley behind the 5000 block of Northcote Avenue after a dark blue Lexus hit a light pole, Lake Criminal Court records state.
As Officer Alejandro Campos spoke with Foard and his passenger, a 61-year-old East Chicago man, Davis sped down the alley in a black Chrysler and and began shooting at them, records state.
Officer Sayra Jimenez-Segovia, who was running information inside her squad, immediately exited and returned fire, according to police and court records.
Campos took cover and also returned fire in an attempt "to stop the threat that was approaching him and the other victims," court records state.
Davis crashed the black Chrysler into a garage, according to court records.
Police said Davis exited the car, "engaged in a gunfight" with officers and ran south down the alley.
The officers began tending to Foard, who was shot in the chest, and called for backup, Rivera said. Foard was taken to St. Catherine Hospital in East Chicago, where he was pronounced dead. The death was ruled a homicide, according to the Lake County coroner's office.
The passenger in Foard's Lexus told police he was asleep before Foard crashed into a pole. He hit is head on the windshield and eventually exited to talk with police, court records state.
The man said he heard three gunshots and a female police officer told him to get down. He ran down an alley as bullets flew, then heard Foard calling for him because Foard had been shot, records said.
Police found Davis after responding to a report of a gunshot victim. Davis, who had a gunshot wound to the back, claimed he'd been wounded in the 4500 block of Magoun Avenue, which is about five blocks from the crash site, police said.
Davis is the registered owner of the black Chrysler that crashed in the alley on Northcote Avenue, police said.
Davis told investigators he was was driving south in the alley behind the 4900 block of Northcote when his car was hit by gunfire, court records state. He claimed he saw a car blocking the alley, was again targeted by gunfire and crashed.
Davis claimed he fired one gunshot as he ran. He gave police permission to search his car, records state. 
East Chicago's ShotSpotter technology indicated multiple areas of gunfire in the area of the crash. One of the locations was determined to be from the officers, records state.
Police were still working to determine the source of other gunfire and whether it corroborates Davis' story of being fired upon, records say.
East Chicago police handled the homicide investigation, but they asked the Lake County Sheriff's Department to investigate the officers' actions.
"It is customary to have an outside agency investigate any police-involved shooting," Rivera said. "Our department is fully cooperating with the Lake County Sheriff's Department in regards to the shooting."
Both officers were placed on administrative leave for the duration of the sheriff's investigation.
Jimenez-Segovia has been on the East Chicago police force for two years, while Campos is a 15-year veteran of the department.
Times staff writer Olivia Heersink contributed to this report.